Lized Alexandra, 25 years from Quito, Ecuador (ID 1155153)
Spanish(Native), English(B1)
01 Jul 2021 - 31 Jan 2022
12 - 24 Months
Dec 2023
Big City, Suburb, Town, Village, Countryside
3-6 Year, 7-10 Year, 11-14 Year
Yes, with any of them
No
No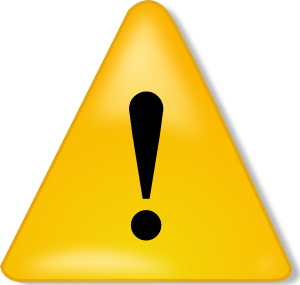 Documented hours with children over 2y: 5,205h
Open to work with children with Special Needs
Maximum number of children to care for: 3
Driving daily, driver's license since February 2014

Lized Alexandra is a hard-working and responsible 25y old Au Pair from Ecuador who speaks Spanish and English. She has no siblings but many cousins who she grew up with. Lized has experience with children from 3 through 14y old. She has been a babysitter from 2013 till now and she has also worked as a nanny for 2 families. Lized is first aid trained, has her drivers license since February 2014 and she is driving daily. In her free time she likes to draw, cook, play soccer or basketball, to swim, read, exercise and to travel.

Video Presentation: https://youtu.be/RGMlKsgziBI
Care Experience
With which age group do you have experience
None
Poor
Intermediate
A lot of
Newborns

Newborns

None

1-2 Year

1-2 Year

Poor

3-6 Year

3-6 Year

A lot of

7-10 Year

7-10 Year

A lot of

11-14 Year

11-14 Year

A lot of

15 Year+

15 Year+

Poor
What kind of experience do you have in child care?
None
Poor
Intermediate
A lot of
Changing Diapers

Changing Diapers

A lot of

Feeding

Feeding

A lot of

Bathing

Bathing

Intermediate

Putting children to bed

Putting children to bed

A lot of

Dressing

Dressing

Poor

Preparing Meals

Preparing Meals

A lot of

Reading books

Reading books

Poor

Tinkering

Tinkering

A lot of

Playing

Playing

A lot of
Would you take care of a special needs child? Yes
Have experiences in taking care of a special needs child? No
Details of your experiences
Experience and duration
Age and name of the children
Number
Gender
Total hours

Babysitter


02/02/2013 - Nowadays

Age and name of the children

Brandon, 7 years old Wendy, 4 years old

Number

2

Gender

Both

Total hours

4275

Nanny


01/07/2020 - 31/10/2020

Age and name of the children

Jeremy 8 years old

Number

1

Gender

Male

Total hours

880

Nanny


01/16/2021 - 27/02/2021

Age and name of the children

Dominic, 5 years old, and Joseph, 1 year old

Number

2

Gender

Male

Total hours

50
Have you been an au pair abroad before No
What kind of experience do you have in house work?

None
Poor
Intermediate
A lot of
Cleaning up

Cleaning up

A lot of

Ironing

Ironing

Intermediate

Doing laundry

Doing laundry

A lot of

Vacuuming

Vacuuming

None

Baking

Baking

Intermediate

Preparing Snacks

Preparing Snacks

Intermediate

Cooking

Cooking

A lot of

Gardening

Gardening

None
If you have any other Child Care Experience we should know of, please describe them
I have had several rewarding experiences. One of them has been with my cousin Kimberly who since I taught her to play soccer, liked it, and wanted to learn more and more, and I trained with her to motivate her to improve. So now she is a very promising player, which fills me with satisfaction because she was able to help fulfill her dream.
Another of my best experiences was starting to live two days a week with Wendy and Brandon because I saw how they grew week by week and now they are teenagers with many lives. This taught me to be more independent and responsible because I saw different needs as they grew up.
Knowledge/Skills
What is your native language? Spanish
How good is your level of foreign languages?
Language
Level
Studied language for
Comments/Certificate

Language

- English

Level

Intermediate (B1)

Studied language for

12 Year/s

Comments/Certificate

B1
Driving skills
Do you have a driving licence? Yes, with experience
Since when you are driving Nov 2014
How often do you drive? Daily
You have experience with driving in The City, The Countryside, The Motorway
You have experience driving a car with Manual and Automatic Transmission
Additional knowledge and skills
Did you attend a first-aid training? Yes
What is your swimming level? Good
Are you able to ride a bicycle? Yes
Can you do horse riding? Yes
Do you play any musical instruments? No
Do you play sports? Yes
If you have any other areas of knowledge or skills, please describe them below:
My greatest strengths are being responsible, honest, and hardworking, I consider that I can solve problems under pressure and remain calm in difficult situations.
I love to draw, when I was a child I made a cartoon album that was very striking, I also made a mural in front of my house with the drawings of Balto and Spirit (characters from my favorite movies). I live independently for a few years and I have learned to cook in a varied way, for me, the meal is not just a routine, I like to cook delicious but healthy and I am always looking for new recipes. On the other hand, I have great driving skills because I was a karting driver for more than a year, where I learned many tips about vehicle safety.
Please describe your hobbies
Currently, due to the pandemic, I have put aside many of my hobbies, such as soccer, basketball, and swimming, but I have adapted to discover new activities at home or improve some of the ones I had.
I have resumed drawing and reading. So far this year I have read two books, the first is "The Eight" by Katerine Neville and the second is "The City of Beasts" by Isabel Allende.
Also, I exercise daily and that gave birth to my passion for healthy and varied food, and on the internet, I have discovered many recipes that I did not know before.
You can only send a massage to Lized Alexandra if you are interested in this applicant (see above).
Contact
415-376-0202
Agent Au Pair
837 Whalley Avenue
06515 New Haven

www.agentaupair.com
info@agentaupair.com