Jeudi Nathalia, 21 years from Puerto plata, Dominican Republic (ID 1168038)
Spanish(Native), English(B1)
01 May 2022 - 01 Oct 2022
12 - 24 Months
May 2024
Big City, Suburb, Town, Village, Countryside
1-2 Year, 3-6 Year, 7-10 Year
Yes, with any of them
Yes
Yes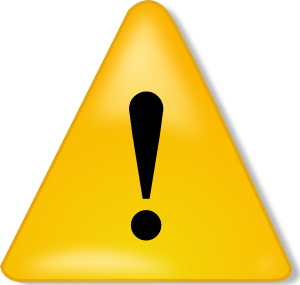 Infant Qualified (2,720 documented hours)
Maximum number of children to care for: 3
Driving weekly, driver's license since March 2022 (driving since November 2021)

Fully vaccinated with an approved vaccine

Jeudi Nathalia is an organized and responsible 21y old Au Pair from the Dominican Republic who speaks Spanish and English. She has 2 siblings, 1 of them is younger. Jeudi has experience with children from 1 through 14y old. She has been working as a babysitter for 2 families. Jeudi is first aid trained, has her drivers license since March 2022 but is driving since November 2021 already. She is driving on a weekly basis. In her free time she likes to paint, draw, cook, read and to listen to music or watch movies.

Video Presentation: https://youtu.be/cJ-Siw_o6YA

***You can check approximate visa appointment wait times for an exchange visitor visa here: https://travel.state.gov/content/travel/en/us-visas/visa-information-resources/wait-times.html
Care Experience
With which age group do you have experience
None
Poor
Intermediate
A lot of
Newborns

Newborns

None

1-2 Year

1-2 Year

A lot of

3-6 Year

3-6 Year

A lot of

7-10 Year

7-10 Year

A lot of

11-14 Year

11-14 Year

A lot of

15 Year+

15 Year+

None
What kind of experience do you have in child care?
None
Poor
Intermediate
A lot of
Changing Diapers

Changing Diapers

A lot of

Feeding

Feeding

A lot of

Bathing

Bathing

A lot of

Putting children to bed

Putting children to bed

A lot of

Dressing

Dressing

A lot of

Preparing Meals

Preparing Meals

A lot of

Reading books

Reading books

Intermediate

Tinkering

Tinkering

None

Playing

Playing

A lot of
Would you take care of a special needs child? No
Have experiences in taking care of a special needs child? No
Details of your experiences
Experience and duration
Age and name of the children
Number
Gender
Total hours

Babysitter


04/12/2021 - 10/04/2022

Age and name of the children

Carolyn, 1 years old

Number

1

Gender

Female

Total hours

1120

Babysitter


june 2021 - april 2022

Age and name of the children

Jose 1 Year old

Number

1

Gender

Male

Total hours

1600
Have you been an au pair abroad before No
What kind of experience do you have in house work?

None
Poor
Intermediate
A lot of
Cleaning up

Cleaning up

A lot of

Ironing

Ironing

None

Doing laundry

Doing laundry

A lot of

Vacuuming

Vacuuming

A lot of

Baking

Baking

Intermediate

Preparing Snacks

Preparing Snacks

A lot of

Cooking

Cooking

A lot of

Gardening

Gardening

None
If you have any other Child Care Experience we should know of, please describe them
I have a lot of experience with children since I was in high school, in my free time there I went to the courses for the little ones and helped them with their homework, eat snacks and do activities such as sports, painting and helping them with homework. During the time I was there, I learned a lot from them, how to be creative, and enjoy the little things. During that time, they also learned from me. I taught them to be organized and respect older people. For me, respect is one of the best things. that a child can have.
Knowledge/Skills
What is your native language? Spanish
How good is your level of foreign languages?
Language
Level
Studied language for
Comments/Certificate

Language

- English

Level

Intermediate (B1)

Studied language for

6 Month

Comments/Certificate
Driving skills
Do you have a driving licence? Yes, with experience
Since when you are driving Nov 2021
How often do you drive? Weekly
You have experience with driving in The City, The Countryside, The Motorway
You have experience driving a car with Automatic Transmission
Additional knowledge and skills
Did you attend a first-aid training? Yes
What is your swimming level? Good
Are you able to ride a bicycle? Yes
Can you do horse riding? Yes
Do you play any musical instruments? No
Do you play sports? No
If you have any other areas of knowledge or skills, please describe them below:
Among my skills are: I am a person who likes to get organized to do things well, also I like to get to know well who are the people who are my friends and also know If I can count on everyone in good time and bad. my abilities: I am responsible, and despite circumstances in which I find myself, I always want to find something that makes me happy, I like to be in communication with my friends to be able to plan to go somewhere to have a good time, I am a bit shy person but when I gain confidence I am different.
Please describe your hobbies
Paint or draw , trough painting you can express a large number of emotions and feelings that are often not so easy yo communicate verbally, I dont do it frequently but I do it at some special moment when I want to express something that I don't want to express verbally . I also like to cook, I cook every day, I love to eat and for me it is a great privilege to cook. I also and read becasuse by reading I can get yo know other places in the world and learn about other people's lives In addition , It is an activity that I can share eith the family and , In this way, dedicate a little time to every day
You can only send a massage to Jeudi Nathalia if you are interested in this applicant (see above).
Contact
415-376-0202
Agent Au Pair
837 Whalley Avenue
06515 New Haven

www.agentaupair.com
info@agentaupair.com