Daniela Lourdes, 25 years from La Paz, Bolivia (ID 1159519)
Spanish(Native), English(B1), Italian(A2)
01 Oct 2021 - 01 May 2022
12 - 18 Months
Dec 2023
Big City, Suburb, Town, Village, Countryside
Newborns, 1-2 Year, 3-6 Year, 7-10 Year, 11-14 Year, 15 Year+
Yes, with the mother
Yes
Yes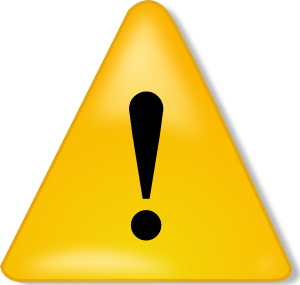 Infant Qualified (2,072 documented hours)
Documented hours with children over 2y: 480h
Open to work with children with Special Needs
Maximum number of children to care for: 3
Driving daily, driver's license since June 2021 (driving since December 2020)

Daniela Lourdes is a responsible and patient 25y old Au Pair from Bolivia who speaks, Spanish, English and some Italian. She has 1 sibling who is younger. Daniela has experience with children from newborn through 14y old. She has been a group leader for children aged 0 to 12y old and she has also been working as a babysitter. Daniela is first aid trained, has her drivers license since June 2021 but she is driving since December 2020 already. She is driving daily. She play the lyre, flute and the organ and in her free time she likes to draw, sing, make desserts, watch movies, listen to music, to cook, read and to travel.

Video Presentation: https://youtu.be/_PsPNfvPMFw
Care Experience
With which age group do you have experience
None
Poor
Intermediate
A lot of
Newborns

Newborns

A lot of

1-2 Year

1-2 Year

A lot of

3-6 Year

3-6 Year

A lot of

7-10 Year

7-10 Year

A lot of

11-14 Year

11-14 Year

A lot of

15 Year+

15 Year+

Poor
What kind of experience do you have in child care?
None
Poor
Intermediate
A lot of
Changing Diapers

Changing Diapers

Intermediate

Feeding

Feeding

A lot of

Bathing

Bathing

Intermediate

Putting children to bed

Putting children to bed

A lot of

Dressing

Dressing

A lot of

Preparing Meals

Preparing Meals

A lot of

Reading books

Reading books

A lot of

Tinkering

Tinkering

A lot of

Playing

Playing

A lot of
Would you take care of a special needs child? Yes
Have experiences in taking care of a special needs child? No
Details of your experiences
Experience and duration
Age and name of the children
Number
Gender
Total hours

Group Leader


17-06-2018 - 24-07-2018

Age and name of the children

Group of 33 children, 0 years to 12 years.

Number

>20

Gender

Both

Total hours

480

Babysitter


1-03-2021 - 11-06-2021

Age and name of the children

Aron Patiño 3 months

Number

1

Gender

Male

Total hours

1872
Have you been an au pair abroad before No
What kind of experience do you have in house work?

None
Poor
Intermediate
A lot of
Cleaning up

Cleaning up

A lot of

Ironing

Ironing

A lot of

Doing laundry

Doing laundry

A lot of

Vacuuming

Vacuuming

A lot of

Baking

Baking

A lot of

Preparing Snacks

Preparing Snacks

A lot of

Cooking

Cooking

A lot of

Gardening

Gardening

Intermediate
If you have any other Child Care Experience we should know of, please describe them
On several occasions, I take care of my little cousins, of children with poor resources in the SOS villages of my city, a job that I did on a voluntary way, and for a long time, I have taken care of my small 2-year-old nephew with whom I have a great relationship. On certain occasions, I went to a state daycare to care for the newborns, at the first I did it with the university and then I did it in a voluntary way. A pretty cute experience. In 2017 at the university we were given the task of doing volunteer work with children or the elderly, in shelters or homes for the elderly, I took care of both activities. When I took care of children they were from 0 to 5 years old since that nursery was for those people who could not pay for one and had to work, so what we did was take care of the children, feeding them, changing their diapers, playing with them and get them ready for their nap. You did this for 4 hours every other day. For that year I also worked voluntarily with a church called Ekklesia, they had several projects such as going with school children to teach them about God and values, what we did was go to public schools by zones and they gave us 15 minutes per classroom. The children who played us in each school were from 7 to 12 years old, we gave them refreshments, we played with them and to finish we prayed for the group that touched us.
Knowledge/Skills
What is your native language? Spanish
How good is your level of foreign languages?
Language
Level
Studied language for
Comments/Certificate

Language

- English

Level

Intermediate (B1)

Studied language for

3 Year/s

Comments/Certificate

STUDY ENGLISH LANGUAGE AT THE UNIVERSITY

Language

Italian

Level

Elementary (A2)

Studied language for

7 Month

Comments/Certificate

NOT CERTIFICATE YET
Driving skills
Do you have a driving licence? Yes, with experience
Since when you are driving Dec 2020
How often do you drive? Daily
You have experience with driving in The City, The Countryside, The Motorway
You have experience driving a car with Automatic Transmission
Additional knowledge and skills
Did you attend a first-aid training? Yes
What is your swimming level? Good
Are you able to ride a bicycle? Yes
Can you do horse riding? Yes
Do you play any musical instruments? Yes
lyre, the flute, and a little organ
Do you play sports? Yes
If you have any other areas of knowledge or skills, please describe them below:
The skills that I have are quite enough since I grew up with quite demanding parents, I know how to draw, from simple drawings to images to develop makeup, I do makeup in a social and artistic way, I am quite good at teaching and letting the person I am teaching. I am patient, I can sing in a simple way since I was in various choirs at my college and university, I know how to play the lyre, the flute, and a little organ. I participated for several years in the school band of my school. I make some desserts for lunch and I love learning new dishes where I can share with others, I do lettering to decorate my notes and I studied for 4 months to be able to apply it professionally.
Please describe your hobbies
My hobbies are many but I will name the ones that fill me the most with emotion, I like to watch movies, both well-known and independent ones, I like to listen to music, from folk to merengue, I like to do extreme sports, however, I am always careful not to hurt myself, I like to do makeup for events and parties, I studied social makeup for a year, I like to paint, on every canvas it is perfect, I like to cook even though I'm not very good at it yet. I like to read, drama or action books, I like to learn languages, for a while I studied Italian and Aymara (a native language of my country). I love to travel, many times I did it alone in my country, and I like to collect coins even though it is a new hobby.
You can only send a massage to Daniela Lourdes if you are interested in this applicant (see above).
Contact
415-376-0202
Agent Au Pair
837 Whalley Avenue
06515 New Haven

www.agentaupair.com
info@agentaupair.com