Maria Altagracia, 25 years from San Pedro de Macorís, Dominican Republic (ID 1148214)
Spanish(Native), English(B1)
01 Jan 2021 - 01 Dec 2021
12 - 24 Months
Dec 2023
Big City, Town, Village
Newborns, 1-2 Year, 3-6 Year, 7-10 Year, 11-14 Year
Yes, with any of them
Yes
Yes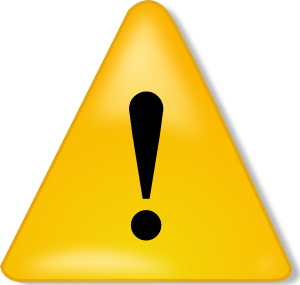 Infant Qualified
Open to work with children with Special Needs

Maria Altagracia is a mature and responsible 24y old Au Pair from the Dominic Republic who speaks Spanish and English. She has 3 siblings, 1 of them is younger, and also many cousins who she used to take care of. Maria has experience with children from 2m through 15+y old. She has been a nanny for 1y and a babysitter for 2y. Maria is first aid trained, has her drivers license since January 2016 and she is driving weekly. In her free time she likes to play volleyball, bike, run, go for walks, dance, read and spend time with family and friends.

Video Presentation: https://youtu.be/QKJaKkSmzQw
Care Experience
With which age group do you have experience
None
Poor
Intermediate
A lot of
Newborns

Newborns

A lot of

1-2 Year

1-2 Year

A lot of

3-6 Year

3-6 Year

A lot of

7-10 Year

7-10 Year

Intermediate

11-14 Year

11-14 Year

Intermediate

15 Year+

15 Year+

Intermediate
What kind of experience do you have in child care?
None
Poor
Intermediate
A lot of
Changing Diapers

Changing Diapers

A lot of

Feeding

Feeding

Intermediate

Bathing

Bathing

A lot of

Putting children to bed

Putting children to bed

A lot of

Dressing

Dressing

Intermediate

Preparing Meals

Preparing Meals

Intermediate

Reading books

Reading books

Poor

Tinkering

Tinkering

Intermediate

Playing

Playing

A lot of
Would you take care of a special needs child? Yes
Have experiences in taking care of a special needs child? No
Details of your experiences
Experience and duration
Age and name of the children
Number
Gender
Total hours

Babysitter


03/20/17 - 05/08/19

Age and name of the children

Brinny Alvarez, 4 year old

Number

1

Gender

Female

Total hours

848

Nanny


01/01/19 - 02/10/2020

Age and name of the children

Naomi Solano, 1 year old

Number

1

Gender

Female

Total hours

1060
Have you been an au pair abroad before No
What kind of experience do you have in house work?

None
Poor
Intermediate
A lot of
Cleaning up

Cleaning up

A lot of

Ironing

Ironing

Intermediate

Doing laundry

Doing laundry

A lot of

Vacuuming

Vacuuming

A lot of

Baking

Baking

None

Preparing Snacks

Preparing Snacks

Intermediate

Cooking

Cooking

Intermediate

Gardening

Gardening

None
If you have any other Child Care Experience we should know of, please describe them
Well, apart from taking care of those children, I have also taken care of my younger brother whom I have taken ten years and also of my nephews and cousins ​​whenever I am asked and I always try to make that time fun, whether by playing games, listening to music, teaching them. new things and watching educational movies, I take them to bed early because they need to rest and if they don't want to sleep I also read a book to them or just talk to them until they can sleep but always pending, in these cases they are always children under fifteen.
Knowledge/Skills
What is your native language? Spanish
How good is your level of foreign languages?
Language
Level
Studied language for
Comments/Certificate

Language

- English

Level

Intermediate (B1)

Studied language for

4 Year/s

Comments/Certificate
Driving skills
Do you have a driving licence? Yes, with experience
Since when you are driving Jan 2016
How often do you drive? Weekly
You have experience with driving in The City
You have experience driving a car with Automatic Transmission
Additional knowledge and skills
Did you attend a first-aid training? Yes
What is your swimming level? Intermediate
Are you able to ride a bicycle? Yes
Can you do horse riding? Yes
Do you play any musical instruments? No
Do you play sports? Yes
play volleyball, ride bikes, and run in the morning
If you have any other areas of knowledge or skills, please describe them below:
I am very good at teaching and in this case I could teach children about my culture and my language, I studied accounting so I am good at math and could help children if they have difficulties in school on this matter and I'm also good at playing various games in and out of the house with the kids, I have cared for several children since I have little brothers and nephews so I have always cared for them except for that I have also been babysitter for two family member around three years old, I know exactly what to do when a child cries, at bedtime, what to feed him and most importantly if he feels sick because I have always I have been surrounded by children younger than me and I am also quite good at learning new things.
Please describe your hobbies
In my free time I like to do different activities inside my house but I also love to go out and do various activities outside, I like to walk around the city, get fresh air, visit beautiful places like a restaurant, I like to dance and to know different new places, read books, swim a little once in a while, spend time with my friends and family, listen to music, play volleyball, ride bikes, and run in the morning But I also love to play with my nephews and children who live near my house to teach them various things and have fun together.
Sometimes when I can't find anything to do I read a lot and try to improve the areas that I consider need to be strengthened in me so I do research and training in different areas.
You can only send a massage to Maria Altagracia if you are interested in this applicant (see above).
Contact
415-376-0202
Agent Au Pair
837 Whalley Avenue
06515 New Haven

www.agentaupair.com
info@agentaupair.com