Marieliza IQ, 21 years from Guayaquil, Ecuador (ID 1171163)
Spanish(Native), English(B1)
30 Oct 2022 - 30 Mar 2023
12 - 24 Months
Oct 2024
Big City, Suburb, Town, Village
1-2 Year, 3-6 Year, 7-10 Year, 11-14 Year
Yes, with any of them
Yes
No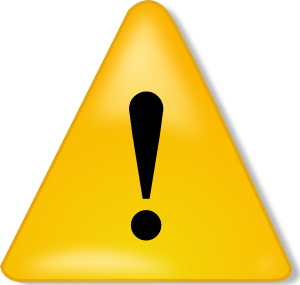 Infant Qualified (626 documented hours)
Documented hours with children over 2y: 1,473h
Documented hours with family members: 400h
Maximum number of children to care for: 2
Driving weekly, driver's license since March 2022

Fully vaccinated with an approved vaccine

Marieliza is an organized and proactive 21y old Au Pair from Ecuador who speaks Spanish and English. She has 5 siblings, 4 of them are younger. Marieliza has experience with children from 6m through 15+y old. She has been working as a babysitter for 2 families and has taken care of a younger family member. Marieliza is first aid trained, has her drivers license since March 2022 and she is driving weekly. In her free time she likes to be in nature, to read, listen to music, to sing, exercise, play volleyball, to swim and to spend time with her family.

Video Presentation: https://youtu.be/7vPNDCp-sN0

***You can check approximate visa appointment wait times for an exchange visitor visa here: https://travel.state.gov/content/travel/en/us-visas/visa-information-resources/wait-times.html
Care Experience
With which age group do you have experience
None
Poor
Intermediate
A lot of
Newborns

Newborns

None

1-2 Year

1-2 Year

Intermediate

3-6 Year

3-6 Year

A lot of

7-10 Year

7-10 Year

A lot of

11-14 Year

11-14 Year

A lot of

15 Year+

15 Year+

A lot of
What kind of experience do you have in child care?
None
Poor
Intermediate
A lot of
Changing Diapers

Changing Diapers

Intermediate

Feeding

Feeding

Intermediate

Bathing

Bathing

A lot of

Putting children to bed

Putting children to bed

A lot of

Dressing

Dressing

A lot of

Preparing Meals

Preparing Meals

A lot of

Reading books

Reading books

A lot of

Tinkering

Tinkering

Intermediate

Playing

Playing

A lot of
Would you take care of a special needs child? No
Have experiences in taking care of a special needs child? No
Details of your experiences
Experience and duration
Age and name of the children
Number
Gender
Total hours

Family experience


09/06/2021 - 02/29/2022

Age and name of the children

Derek Salinas, 6 months

Number

1

Gender

Male

Total hours

400

Babysitter


07/03/2021 - 03/27/2022

Age and name of the children

Boris Trujillo, 4 years old

Number

1

Gender

Male

Total hours

381

Babysitter


09/01/2019-(05/30/2020) - 05/30/2021-(5/30/2021)

Age and name of the children

Joshua Rojas, 4 years old; Ainoha Rojas, 8 months

Number

2

Gender

Both

Total hours

1718
Have you been an au pair abroad before No
What kind of experience do you have in house work?

None
Poor
Intermediate
A lot of
Cleaning up

Cleaning up

A lot of

Ironing

Ironing

Intermediate

Doing laundry

Doing laundry

A lot of

Vacuuming

Vacuuming

A lot of

Baking

Baking

Intermediate

Preparing Snacks

Preparing Snacks

A lot of

Cooking

Cooking

A lot of

Gardening

Gardening

Intermediate
If you have any other Child Care Experience we should know of, please describe them
One of the most challenging experiences I have experienced happened during quarantine. In those months my sisters were on school vacations and no one could have known what would happen to the children's education in the coming years. My mother was not confident that virtual classes would help my sisters learn because they have a hard time concentrating. She then decided to consult with me so that I could be in charge of teaching them to read and write. I ended up agreeing because no one but me in my family could manage to teach them, as they lacked patience and dedication. It was really difficult at first because they both had different learning levels, were easily distracted and bored. With creativity, patience and time I managed to find a way to keep them interested in learning for a longer period of time. I will never forget the day they came running to me and asked me if I wanted them to read me a Princess Sofia story.

Another beautiful and rewarding experience was when my one-year-old nephew Derek took his first steps, my whole family was worried because he did not show interest in walking soon, so I started to hold his hand and walk with him daily. We would play ball and I would try to make him want to play with his little legs. The first few times he didn't want to stand up or he would start crying, then he managed to stand up on his own and clap his hands. Then one morning my sister sent us a video of him walking on his own for the first time. Now when we play ball, he takes it running.
Knowledge/Skills
What is your native language? Spanish
How good is your level of foreign languages?
Language
Level
Studied language for
Comments/Certificate

Language

- English

Level

Intermediate (B1)

Studied language for

2 Year/s

Comments/Certificate

Language

Level

Studied language for

Comments/Certificate

Language

Level

Studied language for

Comments/Certificate
Driving skills
Do you have a driving licence? Yes, no experience
Since when you are driving Mar 2022
How often do you drive? Weekly
You have experience with driving in The City
You have experience driving a car with Manual Transmission
Additional knowledge and skills
Did you attend a first-aid training? Yes
What is your swimming level? Intermediate
Are you able to ride a bicycle? Yes
Can you do horse riding? No
Do you play any musical instruments? No
Do you play sports? Yes
If you have any other areas of knowledge or skills, please describe them below:
I consider organization to be one of my best qualities. I am an organized and proactive person. I think I work much better when everything is in order around me, and if it is not, you have to start there. I am prudent because I firmly believe that we all have a responsibility to be prudent. I am very communicative. For me, communication is everything, it really makes life easier. I am respectful, and I am good at adapting to changes. I also have the ability to teach others what I am good at.

My greatest ability in terms of sports is swimming, I enjoy it so much and I'm very good with that. Preparing nutritious breakfasts is one of the culinary activities in which I stand out, I enjoy it much more if I share it with the children. Also, I am quite good at making monthly purchases in my home, looking to save as much as possible. I attribute this to my university studies in economics.
Please describe your hobbies
I like nature, so in my spare time I spend my free time taking care of my plants or planting new ones if I have enough space. I love to read, so I always try to download books on my cell phone, to read whenever I can. For me life is better with some music, every time I do housework, ride the bus or walk down the street I have my headphones on. Who loves music also loves to sing, so I sing whenever I can, I have been told I have a nice voice. I take good care of my health so I try to always take out at least four hours a week to do some exercise, play volleyball with my family and swim if I have the opportunity.
You can only send a massage to Marieliza IQ if you are interested in this applicant (see above).
Contact
415-376-0202
Agent Au Pair
837 Whalley Avenue
06515 New Haven

www.agentaupair.com
info@agentaupair.com