**Briyith Camila, 21 years from Bogotá, Colombia (ID 1165003)
Spanish(Native), English(C1)
21 Feb 2022 - 21 Feb 2022
12 Months
Feb 2023
Big City, Suburb, Town
3-6 Year, 7-10 Year, 11-14 Year
Yes, with any of them
Yes
Yes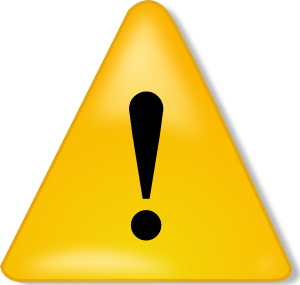 ***Extension Au Pair***
Available for 12m extension
Current program ends 2/20/2022

Infant Qualified (preference working with children over 2y)
Fully vaccinated with an approved vaccine

Au Pair in the US since 2/20/2021
Caring for 3 children, twins 5y, 1 child 3y old
Currently located Leesburg, VA
Driving daily for current host family

Briyith Camila is a responsible and respectful 21y old Au Pair from Colombia who speaks Spanish and English. She has 5 siblings who are older and several nieces and nephews who she loves to spend time with. Briyith has experience with children from 5m through 15+y old. She has been a babysitter for 2 families. She is an au pair in the US since 2/2021 and is taking care of 5y old twins and a 3y old. Briyith is first aid trained, has her drivers license from Colombia and is driving since September 2019 and she was driving on a weekly basis in Colombia. She is driving daily for her current host family. She knows how to play the guitar and flute and in her free time she likes to dance, sing, read, run, watch TV as well as to do arts and crafts, to sing and to spend time with family and friends.

Video Presentation: https://youtu.be/YXuJdtyH0yU
Care Experience
With which age group do you have experience
None
Poor
Intermediate
A lot of
Newborns

Newborns

Poor

1-2 Year

1-2 Year

Intermediate

3-6 Year

3-6 Year

A lot of

7-10 Year

7-10 Year

A lot of

11-14 Year

11-14 Year

A lot of

15 Year+

15 Year+

Intermediate
What kind of experience do you have in child care?
None
Poor
Intermediate
A lot of
Changing Diapers

Changing Diapers

A lot of

Feeding

Feeding

A lot of

Bathing

Bathing

Intermediate

Putting children to bed

Putting children to bed

A lot of

Dressing

Dressing

A lot of

Preparing Meals

Preparing Meals

A lot of

Reading books

Reading books

Intermediate

Tinkering

Tinkering

A lot of

Playing

Playing

A lot of
Would you take care of a special needs child? No
Have experiences in taking care of a special needs child? No
Details of your experiences
Experience and duration
Age and name of the children
Number
Gender
Total hours

Babysitter


10/12/19 - 09/28/20

Age and name of the children

Zamara Forero Alvarán, 17 months.

Number

1

Gender

Female

Total hours

1056

Babysitter


11/28/19 - 09/20/20

Age and name of the children

Helen Mariana Castro Pedroza, 18 months.

Number

1

Gender

Female

Total hours

640

Au Pair


2/20/2021 - onging

Age and name of the children

3 Kids, 1 boy and 1 girl 5 years old. 1 boy 3 years and 9 months

Number

3

Gender

Both

Total hours
Have you been an au pair abroad before Yes
Specify the recent countries along with duration:

What kind of experience do you have in house work?

None
Poor
Intermediate
A lot of
Cleaning up

Cleaning up

A lot of

Ironing

Ironing

Intermediate

Doing laundry

Doing laundry

A lot of

Vacuuming

Vacuuming

A lot of

Baking

Baking

Poor

Preparing Snacks

Preparing Snacks

A lot of

Cooking

Cooking

A lot of

Gardening

Gardening

None
If you have any other Child Care Experience we should know of, please describe them
My experience with children starts from my house, I have two nieces and a nephew, the boy's name is Brayan Stiven, he is 14 years old, every weekend we see each other at my brother's bakery, when I have free time I help him with His homework, we go out to eat, sometimes we go to the cinema, I teach him to cook, he is a very smart and curious child, we are very good friends and we talk about history issues and his sentimental situation, our communication is very good, he always tells me his private things.
I have two nieces their names are Sharith and Valery, the oldest is 12 years old and the youngest is 9 years old. We live in the same house. They are curious, outgoing girls, we play make-up, do our nails, I help them with homework, sometimes we prepare food, I make them hairstyles, we do crafts, we love making videos and dancing, we play sports, we invent recipes We wear masks, we watch movies, like all children they argue about toys, but this is always solved.
When I went to Alison´s house her nephews Samuel and Liam are very welcome with me and we spend a really good time, sometimes I help them with their homework and they are thankfull with me. In my house in the secod floor live two children and we sometimes went play sports.
Knowledge/Skills
What is your native language? Spanish
How good is your level of foreign languages?
Language
Level
Studied language for
Comments/Certificate

Language

- English

Level

Advanced (C1)

Studied language for

1 Year/s

Comments/Certificate
Driving skills
Do you have a driving licence? Yes, with experience
Since when you are driving Sep 2019
How often do you drive? Daily
You have experience with driving in The City, The Motorway
You have experience driving a car with Manual and Automatic Transmission
Additional knowledge and skills
Did you attend a first-aid training? Yes
What is your swimming level? Intermediate
Are you able to ride a bicycle? Yes
Can you do horse riding? Yes
Do you play any musical instruments? Yes
The guitar and the flute.
I like play guitar since I was 18 years old, I learn it at the university because a music class that I took, and I learn the flute at school when I was 13 years old , I remembered the teacher her name is Angela and first song that I learn was ¨la chica de ipanema"
Do you play sports? Yes
If you have any other areas of knowledge or skills, please describe them below:
I have five semesters in public accounting in the university of Cundinamarca, when I finish the school I wanted study veterinary but my sister graduated as a public accountant and this carrer I stated to like. My semesters have been of a lot of learning, knowledge, fun and above all experience, I feel good with my carrer. I have skills in customer service because I have worked in a bakery 2017 since. My job is exhausting but I like it because my sister-in-law helps me and we always have a lot of fun.
Please describe your hobbies
I like reading books about history, inspiration, things that happen in real life, I feel that I learn a lot of words and also spelling. I like spend time with my nieces and others children, I like run in the morning and keep fit I like watch TV series, I like crafts, I like sing since I was a child, I like hang out with friends, I like ride in my motorcycle with my parnerts because I feel free, I love ride in the motorcycle and in the car because I can know beautiful places, share with special people like my family and friends, I enjoy learn about politics and world topics because I think that things can improve in this wonderfull world , I love know new places.
You can only send a massage to **Briyith Camila if you are interested in this applicant (see above).
Contact
415-376-0202
Agent Au Pair
837 Whalley Avenue
06515 New Haven

www.agentaupair.com
info@agentaupair.com