Valentina, 18 years from Bogota, Colombia (ID 1169291)
Spanish(Native), English(B1)
11 Jul 2022 - 11 Jul 2023
12 - 24 Months
Jul 2023
Big City, Suburb, Town, Village, Countryside
3-6 Year, 7-10 Year, 11-14 Year, 15 Year+
Yes, with the mother
Yes
No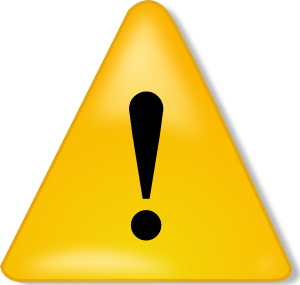 Documented hours with children over 2y: 2,740
Documented hours with family members: 1,624
Open to work with children with Special Needs
Maximum number of children to care for: 3
Driving monthly, driver's license since April 2022 (driving since March 2022)

Fully vaccinated with an approved vaccine
Special Needs Experience: Autism (897h)

Valentina is a cheerful and disciplined 18y old Au Pair from Colombia who speaks Spanish and English. She has 2 siblings who are older. Valentina has experience with children from 3 through 15+y old. She has been working as a nanny for 2 families and she has also taken care of a younger family member. Valentina is first aid trained, she has her drivers license since April 2022 and she is driving on a monthly basis. In her free time she likes to read, dance, write, spend time with her family as well as to go for a walk, do crafts and to bake.

Video Presentation: https://youtu.be/yKhZuktgWfg

***You can check approximate visa appointment wait times for an exchange visitor visa here: https://travel.state.gov/content/travel/en/us-visas/visa-information-resources/wait-times.html
Care Experience
With which age group do you have experience
None
Poor
Intermediate
A lot of
Newborns

Newborns

Poor

1-2 Year

1-2 Year

Poor

3-6 Year

3-6 Year

A lot of

7-10 Year

7-10 Year

A lot of

11-14 Year

11-14 Year

Intermediate

15 Year+

15 Year+

A lot of
What kind of experience do you have in child care?
None
Poor
Intermediate
A lot of
Changing Diapers

Changing Diapers

A lot of

Feeding

Feeding

Intermediate

Bathing

Bathing

A lot of

Putting children to bed

Putting children to bed

A lot of

Dressing

Dressing

A lot of

Preparing Meals

Preparing Meals

Intermediate

Reading books

Reading books

A lot of

Tinkering

Tinkering

A lot of

Playing

Playing

A lot of
Would you take care of a special needs child? Yes
Have experiences in taking care of a special needs child? Yes
Details of your experiences
Experience and duration
Age and name of the children
Number
Gender
Total hours

Nanny


11/15/2021 - 04/21/2022

Age and name of the children

Samara 7 years, Hollman 10 years (Autism)

Number

2

Gender

Both

Total hours

897

Nanny


04/12/2020 - 08/20/2021

Age and name of the children

Adrian 11 years

Number

1

Gender

Male

Total hours

1061

Family experience


03/17/2017 - 05/25/2022

Age and name of the children

Dante newborn

Number

1

Gender

Male

Total hours

1624
Have you been an au pair abroad before No
What kind of experience do you have in house work?

None
Poor
Intermediate
A lot of
Cleaning up

Cleaning up

Intermediate

Ironing

Ironing

Intermediate

Doing laundry

Doing laundry

Intermediate

Vacuuming

Vacuuming

Intermediate

Baking

Baking

Intermediate

Preparing Snacks

Preparing Snacks

A lot of

Cooking

Cooking

Intermediate

Gardening

Gardening

Poor
If you have any other Child Care Experience we should know of, please describe them
My experience with childcare started at school since I had to do some hours of social work with the children of primary school, I remember taking care of a little girl named Annie, She was 6 years old and we were great friends.
In addition to this, I have also taken care of the children of my family since I can remember, Thomas 10 years, Mariana 7 years and Ana Gabriela 5 years, all so different and unique, we have always been very close and love each other too much, we love to draw, dance and sing.
In what I have been in life one of my strongest experiences and knowledge happened with Hollman, a child of 10 years with autism to the one who cares for a few months, during that time he advanced in a wonderful way, we learned a lot about the streets and avenues of Bogota, since he's into all of that, it was very gratifying to see how he was increasingly agile with his words, actions and talents.
Knowledge/Skills
What is your native language? Spanish
How good is your level of foreign languages?
Language
Level
Studied language for
Comments/Certificate

Language

- English

Level

Intermediate (B1)

Studied language for

Comments/Certificate
Driving skills
Do you have a driving licence? Yes, with experience
Since when you are driving Mar 2022
How often do you drive? Monthly
You have experience with driving in The City, The Motorway
You have experience driving a car with Manual and Automatic Transmission
Additional knowledge and skills
Did you attend a first-aid training? Yes
What is your swimming level? Intermediate
Are you able to ride a bicycle? Yes
Can you do horse riding? No
Do you play any musical instruments? No
Do you play sports? No
If you have any other areas of knowledge or skills, please describe them below:
I have learned a lot about emotional self-knowledge thanks to my love of reading and for me it is important to help children with their strong emotions to express them in writing, or art, because I do the same most of the time, and since I do it I feel much better, so as not to suppress any emotion or thought. In addition, I like to talk in times of stress or a lot of pressure, to calm situations and look for solutions no matter how difficult it is.
In my last years of school I learned about nature, and recycling, and I also know how to implement it in my life daily, and it would be wonderful to be able to teach about these things to the children, how to reuse the plastic, take care of the water, and all this in a playful way, to have a better environment inside our house doing small things that make a difference.
Please describe your hobbies
In my free time I'm usually in my room reading or spending time with myself, dancing or writing about anything that goes through my mind, I also love spending time with my family, or just going for a walk or eating an ice cream, I usually enjoy simple things and be with my best friend, I also love being with my cat watching TV or some tutor on YouTube on how to do new things like crafts, some cooking recipes or something that just catches my attention. I am a simple person who enjoys any situation to feel alive and above all, happy.
You can only send a massage to Valentina if you are interested in this applicant (see above).
Contact
415-376-0202
Agent Au Pair
837 Whalley Avenue
06515 New Haven

www.agentaupair.com
info@agentaupair.com