Odairis, 27 years from Higuey, Dominican Republic (ID 1141769)
Spanish(Native), English(B1)
20 Jan 2020 - 12 Jul 2020
12 - 24 Months
Dec 2021
Big City, Suburb, Town, Village
1-2 Year, 3-6 Year, 7-10 Year
Yes, with any of them
Yes
Yes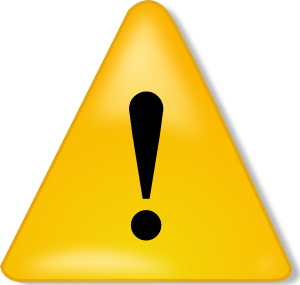 Infant Qualified
Open to the TutorCare Program

Odairis is a dedicated and responsible 26y old Au Pair from the Dominican Republic who speaks Spanish and English. She has 3 siblings, 2 of them are younger, and a nephew who she loves to spend time with. Odairis has experience with children from 8m through 15+y old. She has been a teacher and a nanny for 3 families. Odairis is first aid trained, has her drivers license since April 2018 and she is driving on a daily basis. In her free time she likes to go to the beach, to sing, dance, to be outdoors, to go to the movies or to spend time with family and friends.

Video Presentation: https://youtu.be/OgVf56Piydk
Care Experience
With which age group do you have experience
None
Poor
Intermediate
A lot of
Newborns

Newborns

Intermediate

1-2 Year

1-2 Year

A lot of

3-6 Year

3-6 Year

A lot of

7-10 Year

7-10 Year

A lot of

11-14 Year

11-14 Year

A lot of

15 Year+

15 Year+

Intermediate
What kind of experience do you have in child care?
None
Poor
Intermediate
A lot of
Changing Diapers

Changing Diapers

A lot of

Feeding

Feeding

A lot of

Bathing

Bathing

Intermediate

Putting children to bed

Putting children to bed

A lot of

Dressing

Dressing

Intermediate

Preparing Meals

Preparing Meals

A lot of

Reading books

Reading books

Intermediate

Tinkering

Tinkering

A lot of

Playing

Playing

A lot of
Would you take care of a special needs child? No
Have experiences in taking care of a special needs child? No
Details of your experiences
Experience and duration
Age and name of the children
Number
Gender
Total hours

Teacher


07/13/2018 - 03/03/2019

Age and name of the children

Keudi 5 years, Sebastian 4 years, Sheidi 3 years, Romer 4 years, Johanse 6 years, Rosario 5 years.

Number

6

Gender

Both

Total hours

630

Nanny


30/10/2018 - 23/6/2019

Age and name of the children

Jerauner Montilla, 3 years and 9 months

Number

1

Gender

Male

Total hours

434

Nanny


23/8/17 - 19/5/18

Age and name of the children

Esmailin Candelario, 2 years and two months

Number

1

Gender

Female

Total hours

756

Nanny


10/02/2018 - 25/10/2018

Age and name of the children

Eiden David Felix , 2 years and six months

Number

1

Gender

Male

Total hours

952
Have you been an au pair abroad before No
What kind of experience do you have in house work?

None
Poor
Intermediate
A lot of
Cleaning up

Cleaning up

A lot of

Ironing

Ironing

A lot of

Doing laundry

Doing laundry

A lot of

Vacuuming

Vacuuming

A lot of

Baking

Baking

Intermediate

Preparing Snacks

Preparing Snacks

A lot of

Cooking

Cooking

A lot of

Gardening

Gardening

Intermediate
If you have any other Child Care Experience we should know of, please describe them
My greatest experience was with my nephew and my cousins, I took care of them while their mothers worked, I learned from them just as I taught. I learned how to change diapers, feed babies, and I teach them good values ​​and habit.
I have always loved to take care of children so it was very easy for me.
Knowledge/Skills
What is your native language? Spanish
How good is your level of foreign languages?
Language
Level
Studied language for
Comments/Certificate

Language

- English

Level

Intermediate (B1)

Studied language for

1 Year/s

Comments/Certificate
Driving skills
Do you have a driving licence? Yes, with experience
Since when you are driving Apr 2018
How often do you drive? Daily
You have experience with driving in The City, The Countryside, The Motorway
You have experience driving a car with Automatic Transmission
Additional knowledge and skills
Did you attend a first-aid training? Yes
What is your swimming level? Good
Are you able to ride a bicycle? Yes
Can you do horse riding? Yes
Do you play any musical instruments? No
Do you play sports? Yes
If you have any other areas of knowledge or skills, please describe them below:
I have some knowledge related to decorations specific on birthday parties, decorations for romantic nights inside or outside of different areas. I am really good at that, I start to see decorations and step by step I started to imagine how I could combinate the colors and I could imagine how it will look like so I can considerate the decoration my additional knowledge and one skill that developed.
One of the skills that most define me is sociability since I can help children understand and express their feelings and behaviors so that positive relationships can be facilitated, including active listening and effective communication.
We influence the sociability of children when we help them understand that the words they choose make a difference in the relationships they intend to establish. When we teach them that each social interaction is tied to an emotional reaction, we help them avoid impulsive behaviors and think about difficult situations before acting. We also help them build their collaborative capacity for teamwork.
Please describe your hobbies
I like to go to the beach, I like to sing even in the bathroom, I am not very good singer but I sing , my favorite artist is Romeo Santo, I love bachata, and I like to dance, go to the countryside to see nature, enjoy with families and friends, go to the movies to watch comedy movies, I spend my free time playing with my cousins ​​and my beautiful nephew.
You can only send a massage to Odairis if you are interested in this applicant (see above).
Contact
415-376-0202
Agent Au Pair
837 Whalley Avenue
06515 New Haven

www.agentaupair.com
info@agentaupair.com