Melina Alondra, 20 years from Cochabamba, Bolivia (ID 1151879)
Spanish(Native), English(B1)
08 Nov 2021 - 05 Jul 2022
12 - 24 Months
Dec 2024
Big City, Suburb, Town, Village
Newborns, 1-2 Year, 3-6 Year, 7-10 Year, 11-14 Year
Yes, with any of them
Yes
Yes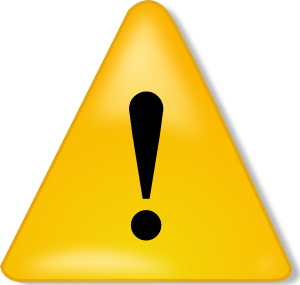 Infant Qualified (1,200 documented hours)
Documented hours with children over 2y: 3,264h
Maximum number of children to care for: 2
Driving weekly, driver's license since May 2021 (driving since January 2021)

Melina Alondra is a cheerful and polite 20y old Au Pair from Bolivia who speaks Spanish and English. She has 2 siblings who are younger. Melina has experience with children from 2m through 10y old. She has been a babysitter for 3 families and works for 1 of them on an ongoing bases since 8/2020. Melina has her drivers license since May 2021 but is driving since January 2021 already. She drives on a weekly basis. In her free time she likes to dance, sing, go camping, go for walks, to play basketball, swim and to spend time with family and friends.

Video Presentation: https://youtu.be/t2GnnJKfUIc
Care Experience
With which age group do you have experience
None
Poor
Intermediate
A lot of
Newborns

Newborns

Intermediate

1-2 Year

1-2 Year

Intermediate

3-6 Year

3-6 Year

A lot of

7-10 Year

7-10 Year

A lot of

11-14 Year

11-14 Year

Poor

15 Year+

15 Year+

None
What kind of experience do you have in child care?
None
Poor
Intermediate
A lot of
Changing Diapers

Changing Diapers

Intermediate

Feeding

Feeding

Intermediate

Bathing

Bathing

Poor

Putting children to bed

Putting children to bed

Intermediate

Dressing

Dressing

Poor

Preparing Meals

Preparing Meals

Intermediate

Reading books

Reading books

A lot of

Tinkering

Tinkering

A lot of

Playing

Playing

A lot of
Would you take care of a special needs child? No
Have experiences in taking care of a special needs child? No
Details of your experiences
Experience and duration
Age and name of the children
Number
Gender
Total hours

Babysitter


Feb 2018 - Nov 2018

Age and name of the children

Daylin 9 to 10 years

Number

1

Gender

Female

Total hours

1728

Babysitter


May 2019 - March 2020

Age and name of the children

Brayan 2 months to 1 year

Number

1

Gender

Male

Total hours

1200

Babysitter


Aug 2020 - ongoing

Age and name of the children

Yhanssel 4 to 5 years old

Number

1

Gender

Female

Total hours

1536
Have you been an au pair abroad before No
What kind of experience do you have in house work?

None
Poor
Intermediate
A lot of
Cleaning up

Cleaning up

Intermediate

Ironing

Ironing

Poor

Doing laundry

Doing laundry

Intermediate

Vacuuming

Vacuuming

None

Baking

Baking

Intermediate

Preparing Snacks

Preparing Snacks

Intermediate

Cooking

Cooking

Intermediate

Gardening

Gardening

None
If you have any other Child Care Experience we should know of, please describe them
I participated in a project providing equine therapy (therapy with horses) to children with special needs in an association and home for needy families called "rainbow of peace".

Another activity that I carry out temporarily is a volunteer in an early stimulation center helping children with their homework and preparing them to attend school the following year with all the knowledge, within this experience I took care of a 5-year-old boy who had a learning problems and delayed development. He could not walk or speak yet and he behaved even like a 2-year-old baby, he was very affectionate and taught him to vocalize letters and different recreational activities, when he succeeded we played in the playground as a reward for his effort and advance.
Knowledge/Skills
What is your native language? Spanish
How good is your level of foreign languages?
Language
Level
Studied language for
Comments/Certificate

Language

- English

Level

Intermediate (B1)

Studied language for

1 Year/s

Comments/Certificate
Driving skills
Do you have a driving licence? Yes, no experience
Since when you are driving Jan 2021
How often do you drive? Weekly
You have experience with driving in The City
You have experience driving a car with Manual and Automatic Transmission
Additional knowledge and skills
Did you attend a first-aid training? No
What is your swimming level? Good
Are you able to ride a bicycle? Yes
Can you do horse riding? No
Do you play any musical instruments? Yes
flute, xylophone
Do you play sports? Yes
If you have any other areas of knowledge or skills, please describe them below:
I dance modern dance as typical of the countries since I was little I was always in dance schools where I enjoyed dancing to all rhythms.
I really love the digital world, so I like to experiment by editing videos or photos. I'm very good at that digital field.

Personality Test Result:
White (primary)- Need to be accepted and treated with kindness. They are logical, objective, and tolerant of others.
Blue (secondary)- Need to have integrity and be appreciated. They are focused on quality and creating strong relationships.
Please describe your hobbies
I like to sing, dance (I really love to dance all kinds of music and dances) and listen to music. Since I have been a scout, I also like to go camping and do extreme and fun activities, I also enjoy taking walks in squares or parks with green areas and relaxing walking.
You can only send a massage to Melina Alondra if you are interested in this applicant (see above).
Contact
415-376-0202
Agent Au Pair
837 Whalley Avenue
06515 New Haven

www.agentaupair.com
info@agentaupair.com