Belen Victoria, 24 years from Guayaquil, Ecuador (ID 1159948)
Spanish(Native), English(B1)
01 Sep 2021 - 01 Sep 2022
12 Months
Feb 2024
Big City, Suburb
1-2 Year, 3-6 Year, 7-10 Year, 11-14 Year
No
Yes
Yes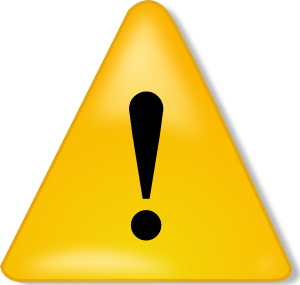 Infant Qualified (685 documented hours)
Documented hours with children over 2y: 2,587h
Maximum number of children to care for: 3
Driving weekly, driver's license since February 2021 (driving since January 2021)

Belen Victoria is an active and hard-working 24y old Au Pair from Ecuador who speaks Spanish and English. She has 3 siblings, 1 of them is younger. Belen has experience with children from 3m through 15+y old. She has been a teacher and a group leader for different ages of children. Belen is first aid trained, has her drivers license since February 2021 and she is driving since January 2021 already. She is driving weekly. In her free time she likes to play board games, to spend time with family and friends, to read, watch movies, listen to music, to sing, exercise, volunteer and to travel.

Video Presentation: https://youtu.be/WNXy99IUQQM
Care Experience
With which age group do you have experience
None
Poor
Intermediate
A lot of
Newborns

Newborns

Intermediate

1-2 Year

1-2 Year

Intermediate

3-6 Year

3-6 Year

A lot of

7-10 Year

7-10 Year

A lot of

11-14 Year

11-14 Year

A lot of

15 Year+

15 Year+

Intermediate
What kind of experience do you have in child care?
None
Poor
Intermediate
A lot of
Changing Diapers

Changing Diapers

Intermediate

Feeding

Feeding

A lot of

Bathing

Bathing

Intermediate

Putting children to bed

Putting children to bed

Intermediate

Dressing

Dressing

Intermediate

Preparing Meals

Preparing Meals

Poor

Reading books

Reading books

A lot of

Tinkering

Tinkering

A lot of

Playing

Playing

A lot of
Would you take care of a special needs child? No
Have experiences in taking care of a special needs child? No
Details of your experiences
Experience and duration
Age and name of the children
Number
Gender
Total hours

Teacher


01/03/2016 - 02/23/2020

Age and name of the children

5 kids ages 3 months- 2 years; 11 kids ages 3-6; 15 kids ages 7-12.

Number

>20

Gender

Both

Total hours

2056

Group Leader


04/01/2012 - 12/01/2017

Age and name of the children

20 kids ages 6-12; 15 kids ages 12-15+.

Number

>20

Gender

Both

Total hours

1216
Have you been an au pair abroad before No
What kind of experience do you have in house work?

None
Poor
Intermediate
A lot of
Cleaning up

Cleaning up

A lot of

Ironing

Ironing

Intermediate

Doing laundry

Doing laundry

A lot of

Vacuuming

Vacuuming

Intermediate

Baking

Baking

Poor

Preparing Snacks

Preparing Snacks

Intermediate

Cooking

Cooking

A lot of

Gardening

Gardening

Poor
If you have any other Child Care Experience we should know of, please describe them
Other areas of expertise include being a camp counselor for short periods of time, within the holiday season; helping organize summer camps for children and teenagers of different age groups; being in charge of groups of teenagers as their main counselor once a week; supervising other teachers within the areas of reading and learning for children or teenagers; carrying out the planning of activities for children or teenagers.
Knowledge/Skills
What is your native language? Spanish
How good is your level of foreign languages?
Language
Level
Studied language for
Comments/Certificate

Language

- English

Level

Intermediate (B1)

Studied language for

2 Year/s

Comments/Certificate

I studied at university and additionally did English language courses.
Driving skills
Do you have a driving licence? Yes, with experience
Since when you are driving Jan 2021
How often do you drive? Weekly
You have experience with driving in The City
You have experience driving a car with Automatic Transmission
Additional knowledge and skills
Did you attend a first-aid training? Yes
What is your swimming level? Good
Are you able to ride a bicycle? Yes
Can you do horse riding? Yes
Do you play any musical instruments? No
Do you play sports? Yes
If you have any other areas of knowledge or skills, please describe them below:
I have been part of international non-profit organizations that work at an intercultural level, in charge of social and humanitarian aid, among the things I have done, has been teaching through reading, to children of all ages with resources financially scarce enough to go to school and living in very remote areas, or teaching through reading and mime to people with certain types of disabilities, or organizing the delivery of food to people who have passed for situations of extreme poverty or calamity such as an earthquake.
Please describe your hobbies
I like to play board games with my family and friends, I love to read (novels, classical literature, titles about life, and history or stories), watch movies, listen to music and sing while I do it even though I don't sing so well , exercising (staying active) and doing volunteer work, travelling and learning about other cultures and ways of life.
You can only send a massage to Belen Victoria if you are interested in this applicant (see above).
Contact
415-376-0202
Agent Au Pair
837 Whalley Avenue
06515 New Haven

www.agentaupair.com
info@agentaupair.com