Danniela, 26 years from San Francisco, Costa Rica (ID 1158825)
Spanish(Native), English(B2), Portuguese(B1)
01 Oct 2021 - 01 Jun 2022
12 Months
Feb 2023
Big City, Suburb, Town
1-2 Year, 3-6 Year, 7-10 Year, 15 Year+
Yes, with any of them
Yes
Yes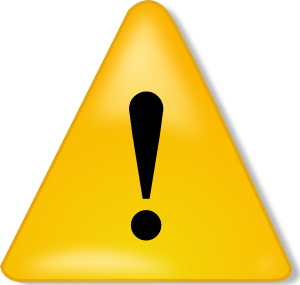 Infant Qualified (689 documented hours)
Documented hours with children over 2y: 1,254h
Maximum number of children to care for: 2
Driving weekly, driver's license since June 2015

Fully vaccinated with an approved vaccine

Danniela is an outgoing and creative 26y old Au Pair from Costa Rica who speaks Spanish, English and Portuguese. She has 2 siblings who are younger. Danniela has experience with children from 1 through 15+y old. she has been a tutor for 3y and she has been a nanny for 2 families and worked for each of them for a minimum of 1y. Danniela is first aid trained, has her drivers license since June 2015 and she is driving weekly. In her free time she likes to travel, to bike, to walk her dog, to spend time with friends, to play board games, to meditate or to spend time outdoors.

Video Presentation: https://youtu.be/ACa0lIG4Tgo
Care Experience
With which age group do you have experience
None
Poor
Intermediate
A lot of
Newborns

Newborns

None

1-2 Year

1-2 Year

Intermediate

3-6 Year

3-6 Year

Intermediate

7-10 Year

7-10 Year

Intermediate

11-14 Year

11-14 Year

Intermediate

15 Year+

15 Year+

Intermediate
What kind of experience do you have in child care?
None
Poor
Intermediate
A lot of
Changing Diapers

Changing Diapers

Intermediate

Feeding

Feeding

Intermediate

Bathing

Bathing

A lot of

Putting children to bed

Putting children to bed

Intermediate

Dressing

Dressing

A lot of

Preparing Meals

Preparing Meals

A lot of

Reading books

Reading books

Intermediate

Tinkering

Tinkering

A lot of

Playing

Playing

A lot of
Would you take care of a special needs child? No
Have experiences in taking care of a special needs child? No
Details of your experiences
Experience and duration
Age and name of the children
Number
Gender
Total hours

Tutoring


03/28/2018 - 04/10/2021

Age and name of the children

Oscar 13 years

Number

1

Gender

Male

Total hours

951

Nanny


4/10/2020 - 08/05/2021

Age and name of the children

Camila 1-year-old

Number

1

Gender

Female

Total hours

689

Nanny


05/20/2020 - 05/08/2021

Age and name of the children

Sophia 3 years

Number

1

Gender

Female

Total hours

303
Have you been an au pair abroad before No
What kind of experience do you have in house work?

None
Poor
Intermediate
A lot of
Cleaning up

Cleaning up

A lot of

Ironing

Ironing

Intermediate

Doing laundry

Doing laundry

A lot of

Vacuuming

Vacuuming

A lot of

Baking

Baking

Intermediate

Preparing Snacks

Preparing Snacks

A lot of

Cooking

Cooking

A lot of

Gardening

Gardening

Intermediate
If you have any other Child Care Experience we should know of, please describe them
I have experience organizing spaces for children, I like being able to organize and clean the rooms where they spend time, so they will feel happy and comfortable playing since this generates to the children better learning and relaxation when being at home, also I helped children ages 8-15 with their homework.
I have experience organizing birthday events for children with different activities to keep them entertained.
I consider myself very good at preparing snacks and balanced and healthy meals for children.
I have experience in applying self-knowledge tests to identify which is the best method of studying children, it could be visual, auditory or kinesthetic.
They will be motivated by visualizing themselves doing special things where they almost see their desired outcome. Knowing what type of learner your child is canning really help to transform their learning.
Knowledge/Skills
What is your native language? Spanish
How good is your level of foreign languages?
Language
Level
Studied language for
Comments/Certificate

Language

- English

Level

Upper intermediate (B2)

Studied language for

2 Year/s

Comments/Certificate

Language

Portuguese

Level

Intermediate (B1)

Studied language for

1 Year/s

Comments/Certificate
Driving skills
Do you have a driving licence? Yes, with experience
Since when you are driving Jun 2015
How often do you drive? Weekly
You have experience with driving in The City
You have experience driving a car with Automatic Transmission
Additional knowledge and skills
Did you attend a first-aid training? Yes
What is your swimming level? Beginner
Are you able to ride a bicycle? Yes
Can you do horse riding? Yes
Do you play any musical instruments? No
Do you play sports? No
If you have any other areas of knowledge or skills, please describe them below:
I like to travel with family or alone, also riding my bike, go to walk with my dog, see the sunsets, drink tea and even more so if it is with children, I enjoy playing board games and organize spaces at home.
I wonder if the host family will let me help out in the kitchen from time to time.
Furthermore, I would like to support children to learn to dress and undress themselves, go to the bathroom and wash their hands unassisted and without being reminded, tidy up after play, and hang up and fold their clothes.
Considering how to teach children effectively, repetition is vital. When a person repeats a task several times (correctly), they are more likely to be able to perform that task at a later time. This works for anything from sports drills to simple mathematics. Repetition is an important part of teaching children of all ages.
Talk with children about things and focus children's attention on what they are seeing and hearing.
Respond to children's questions, invite children to ask questions, and share child's curiosity by discovering answers and new information together.
I give children lots of opportunities to build their hand muscles by providing drawing and cutting activities, puzzles, water pouring, play-dough and clay, threading large beads and hammering activities, etc
I took a course about children, in this course I was able to learn how the non-verbal language of children can greatly influence their daily life and their performance in school
Please describe your hobbies
I'm an outgoing person, and like socializing or hanging out with friends, and my favorite hobby is speed time with my dog Hannah, we love to go to the park and play with the tennis ball that she has, she loves to catch her ball while we enjoy the sunsets.
I'm a creative and practical person and like doing things with my hands like making deserts or resin coasters to decorate the home. Furthermore, I consider myself very well doing home decorating, I'd like to get a course about it.
Getting to know new places with Hannah, drink hot tea, and enjoy the sunsets are the most common things that I do. In my free time, I like to listen to music, go shopping or reading a good book with hot tea.
I enjoyed playing board games.
I would like to learn how to play the piano
My best hobby is meditating and spending my free time at meditation retreats. I think it has really helped me understand my mind and its complexities and in ensuring better mental wellbeing.
Likewise, I like spending time in nature and capture all the wonderful moments of beauty with my camera when I'm outside I love doing gardening.
One of my favorite hobbies is traveling because I love discovering new cities, doing Photography, and places around the world. I often save up for months to plan a trip every year. I love friends' trips and family outings, travelling brings me the real adventure and thrill to venture into new places all by myself and doing outdoor activities. Travelling gives me the bliss that I crave. Every year I look forward to exploring new places and catching up on some lifetime memories.
I have a pet dog named Hannah and spending time with her is one of my favorite things to do.
I like learning new skills, and recently I have been interested in exploring different languages as they help me explore new cultures around the world. I started learning Portuguese online and I have already cleared the beginner level. Not only that, but I generally spend my weekends focusing on exploring new Portuguese words and watching Portuguese movies to strengthen my grasp of the language.
My new goal is to learn a fourth language and to develop well with the 4 languages that I would have.
You can only send a massage to Danniela if you are interested in this applicant (see above).
Contact
415-376-0202
Agent Au Pair
837 Whalley Avenue
06515 New Haven

www.agentaupair.com
info@agentaupair.com