Ashley Yariela, 20 years from Costa Rica, Costa Rica (ID 1155081)
Spanish(Native), English(B1)
01 May 2021 - 30 Dec 2021
12 - 15 Months
Jun 2022
Big City, Suburb, Town, Village, Countryside
3-6 Year, 7-10 Year
Yes, with any of them
Yes
Yes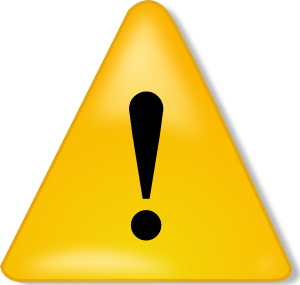 Documented hours with children over 2y: 2,370h
Maximum number of children to care for: 3
Driving daily, driver's license since July 2020

Ashley Yariela is a friendly and creative 20y old Au Pair from Costa Rica who speaks Spanish and English. She has 1 sibling who is younger. Ashley has experience with children from 3 through 15+y old. She has been a babysitter for 2 families and worked for each of them for about 1y. She has also been a nanny. Ashley is first aid trained, has her drivers license since July 2020 and she is driving daily. She plays the lyre and in her free time she likes to exercise, hike, to be outdoors, to watch movies, listen to music, roller-skate, dance and to spend time with her family.

Video Presentation: https://youtu.be/1pDoipvaQOE
Care Experience
With which age group do you have experience
None
Poor
Intermediate
A lot of
Newborns

Newborns

None

1-2 Year

1-2 Year

None

3-6 Year

3-6 Year

A lot of

7-10 Year

7-10 Year

A lot of

11-14 Year

11-14 Year

A lot of

15 Year+

15 Year+

Intermediate
What kind of experience do you have in child care?
None
Poor
Intermediate
A lot of
Changing Diapers

Changing Diapers

A lot of

Feeding

Feeding

A lot of

Bathing

Bathing

A lot of

Putting children to bed

Putting children to bed

Intermediate

Dressing

Dressing

A lot of

Preparing Meals

Preparing Meals

A lot of

Reading books

Reading books

Intermediate

Tinkering

Tinkering

A lot of

Playing

Playing

A lot of
Would you take care of a special needs child? No
Have experiences in taking care of a special needs child? No
Details of your experiences
Experience and duration
Age and name of the children
Number
Gender
Total hours

Babysitter


1/29/2018 - 2/2/2019

Age and name of the children

Nicolas 3 years old. Play with him, Teach some things necessary, bathe him, feed him.

Number

3

Gender

Male

Total hours

1530

Nanny


3/4/2019 - 12/1/2019

Age and name of the children

Genesis 3 years old. Comb her, feed her, brush her teeth, play wiyh her, read books.

Number

3

Gender

Female

Total hours

360

Babysitter


04/10/2020 - 04/20/2021

Age and name of the children

Aundrey 8 years

Number

1

Gender

Female

Total hours

480
Have you been an au pair abroad before No
What kind of experience do you have in house work?

None
Poor
Intermediate
A lot of
Cleaning up

Cleaning up

A lot of

Ironing

Ironing

A lot of

Doing laundry

Doing laundry

A lot of

Vacuuming

Vacuuming

Intermediate

Baking

Baking

Intermediate

Preparing Snacks

Preparing Snacks

A lot of

Cooking

Cooking

Intermediate

Gardening

Gardening

Intermediate
If you have any other Child Care Experience we should know of, please describe them
I took care of some children since 2015, because I have a lot of cousins so I have been taking care of them since they were babies; for this reason I am studying to be a Kindergarten teacher. When I was in High school two mothers spoke to me because they wanted me that I took care their sons. Moreover, they said I am responsible and loving with them and I could make a good job with them. They are amazing guys so I loved that experience and I though that this could be a good opportunity to me in this area. I am loving with children and I try to understand them. Children need patience, and attention and they learn a lot every day, because they have a lot of questions every day and we can search together or resolving his/her questions.
Knowledge/Skills
What is your native language? Spanish
How good is your level of foreign languages?
Language
Level
Studied language for
Comments/Certificate

Language

- English

Level

Intermediate (B1)

Studied language for

1 Year/s

Comments/Certificate

No, I don´t have
Driving skills
Do you have a driving licence? Yes, with experience
Since when you are driving Jul 2020
How often do you drive? Daily
You have experience with driving in The City, The Countryside
You have experience driving a car with Automatic Transmission
Additional knowledge and skills
Did you attend a first-aid training? Yes
What is your swimming level? Good
Are you able to ride a bicycle? Yes
Can you do horse riding? Yes
Do you play any musical instruments? Yes
I was a marching band and I play lyre
Do you play sports? No
If you have any other areas of knowledge or skills, please describe them below:
Yes, I play glock in a marching band for two years, when I was in high school. I was learning to play saxophone, but I started University so I had to quick with this hobbie and skill since 2018. Moreover, I am fast learner, some examples are my driving, math and other skills I have learned not so long ago and others. I would like to learn a lot of languages and be ableto teach my native language.

Personality Test Result:
Blue (primary)- Need to have integrity and be appreciated. They are focused on quality and creating strong relationships.
Please describe your hobbies
I love to do exercise for this reason I used to practice Crossfit, now I go to the gym because I had to move to San Jose capital; there isn't cross here but I love going to the gym as well. Morever, I like hiking on weekends because I love nature, animals, look the country from above, breathe fresh air. At the same time I love to stay at home watching movies, listening to music, rollerskate, dance, studying some topics of my interest. I love to spend time with my family on weekends, go to my grandparents' home, eating, enjoying, looking animals from my granpa's farm. My little family and I are hard workers, I work with my mom but also we are very close
You can only send a massage to Ashley Yariela if you are interested in this applicant (see above).
Contact
415-376-0202
Agent Au Pair
837 Whalley Avenue
06515 New Haven

www.agentaupair.com
info@agentaupair.com