Heydy Mishell, 23 years from Santo Domingo, Ecuador (ID 1173339)
Spanish(Native), English(B2)
01 Jun 2023 - 05 Sep 2023
12 Months
Dec 2024
Big City, Town
1-2 Year
Yes, with the mother
Yes
Yes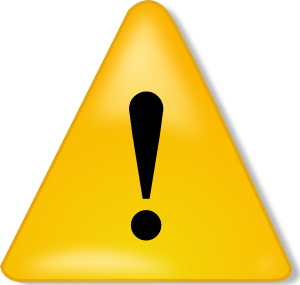 Infant Qualified (1,920 documented hours)
Documented hours with children over 2y: 160h
Documented hours with family members: 160h
Maximum number of children to care for: 3
Driving weekly, driver's license since November 2022 (driving since February 2016)

Fully vaccinated with an approved vaccine

Heydy Mishell is a social and outgoing 23y old Au Pair form Ecuador who speaks Spanish and English. She has 2 siblings, 1 of them is younger. Heydy has experience with children from 1 through 6y old. She has been working as a babysitter and kindergarten teacher and she has taken care of a younger family member. Heydy is first aid trained, has her drivers license since November 2022 but she is driving since February 2016 already. She is driving weekly. In her free time she likes to cook, listen to music, to dance, bike and to swim.

Video Presentation: https://youtu.be/iEl1UWzQVs8

***You can check approximate visa appointment wait times for an exchange visitor visa here: https://travel.state.gov/content/travel/en/us-visas/visa-information-resources/wait-times.html
More ⇩
Living in host country information
Have you ever been in the host country before? No
Have you ever applied for a visa for the host country? No
Care Experience
With which age group do you have experience
None
Poor
Intermediate
A lot of
Newborns

Newborns

None

1-2 Year

1-2 Year

A lot of

3-6 Year

3-6 Year

A lot of

7-10 Year

7-10 Year

Poor

11-14 Year

11-14 Year

Poor

15 Year+

15 Year+

Poor
What kind of experience do you have in child care?
None
Poor
Intermediate
A lot of
Changing Diapers

Changing Diapers

A lot of

Feeding

Feeding

A lot of

Bathing

Bathing

A lot of

Putting children to bed

Putting children to bed

A lot of

Dressing

Dressing

A lot of

Preparing Meals

Preparing Meals

A lot of

Reading books

Reading books

A lot of

Tinkering

Tinkering

A lot of

Playing

Playing

A lot of
Would you take care of a special needs child? No
Have experiences in taking care of a special needs child? No
Details of your experiences
Experience and duration
Age and name of the children
Number
Gender
Total hours

Family experience


October 4th, 2021 - December 27th, 2021

Age and name of the children

Alaia Napa 1 year

Number

1

Gender

Female

Total hours

160

Babysitter


June 3rd, 2021 - August 27th, 2021

Age and name of the children

Alia Ramos 2 years

Number

1

Gender

Female

Total hours

160

Kindergarten teacher


January 6th, 2020 - December 23rd. 2020

Age and name of the children

9 children (1-2) years

Number

9

Gender

Both

Total hours

1920
Have you been an au pair abroad before No
What kind of experience do you have in house work?

None
Poor
Intermediate
A lot of
Cleaning up

Cleaning up

A lot of

Ironing

Ironing

A lot of

Doing laundry

Doing laundry

A lot of

Vacuuming

Vacuuming

Intermediate

Baking

Baking

Intermediate

Preparing Snacks

Preparing Snacks

A lot of

Cooking

Cooking

A lot of

Gardening

Gardening

Poor
If you have any other Child Care Experience we should know of, please describe them
I worked in a child development center taking care of 9 children under 3 years old. This job helped me a lot to increase my experience taking care of children. At work I had to receive them in the morning and I was in charge of feeding them, dressing them, doing recreational and teaching activities with them, such as teaching them colors or identifying objects. I also made them exercise with equipment such as mats or games from the center.
Knowledge/Skills
What is your native language? Spanish
How good is your level of foreign languages?
Language
Level
Studied language for
Comments/Certificate

Language

English

Level

Upper intermediate (B2)

Studied language for

5 Year/s

Comments/Certificate

Degree, I got my bachelor\'s degree at Laica Eloy Alfaro de Manabi University
Driving skills
Do you have a driving licence? Yes, with experience
Since when you are driving Feb 2016
How often do you drive? Weekly
You have experience with driving in The City, The Countryside, The Motorway
You have experience driving a car with Manual Transmission
Additional knowledge and skills
Did you attend a first-aid training? Yes
What is your swimming level? Good
Are you able to ride a bicycle? Yes
Can you do horse riding? Yes
Do you play any musical instruments? Yes
Flute and Lira
Do you play sports? Yes
If you have any other areas of knowledge or skills, please describe them below:
Since I was 14 years old, my mother taught me to cook because she used to go to work and I stayed with my brothers. I really like cooking for my family because the dishes that I know how to cook are liked by everyone and I have fun doing it.
On the other hand, I know how to drive well, since my father taught me to drive from the age of 14-15 and I normally use the car to go to the market or go downtown with my mother and sister.
A few months ago I did a first aid course focused on children at the Au Pair school in the city of Quito and it was an incredible experience, from there I obtained my certificate.
Please describe your hobbies
Part of my hobbies are cooking for my family, making desserts, listening to different types of music such as bachatas, pop, reggaeton, ballads, salsa and music in English. I also like to sing while I listen to music, dance all the rhythms that I know since I have been to dance schools several times and from there I learned, I consider myself a good dancer. I also usually ride a bicycle around my house or with my family. We know how to go to a bike path and we all enjoy riding a bike and enjoying the landscapes we see. Finally I like swimming in pools or rivers, I learned to swim in a swimming school at the age of 10, but personally I prefer rivers since the water is much cooler.
You can only send a massage to Heydy Mishell if you are interested in this applicant (see above).
Contact
415-376-0202
Agent Au Pair
837 Whalley Avenue
06515 New Haven

www.agentaupair.com
info@agentaupair.com

YouTube
Pinterest