Mederith, 22 years from quito, Ecuador (ID 1143644)
Spanish(Native), English(B1), French(A1)
28 Oct 2019 - 19 Nov 2019
10 - 22 Months
Aug 2021
Big City, Suburb, Town, Village, Countryside
1-2 Year, 3-6 Year, 7-10 Year, 11-14 Year, 15 Year+
Yes, with any of them
Yes
Yes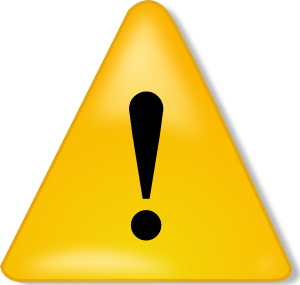 ****Rematch Au Pair Available- needs to give current host family 2 weeks notice****
Current year ends 8/20/2020 + possible extension

Infant Qualified

Mederith is a hard-working and patient 22y old Au Pair from Ecuador who speaks Spanish, English and some French. She has 8 siblings, 1 of them is younger and she has 4 nephews who she likes to spend time with. Mederith has experience with children from 1 through 15+y old. She has been doing an internship in a kindergarten where she worked with different age groups and she has been an Au Pair in the US since August 2019 where she is taking care of 2 children (5 & 8y old). Mederith is first aid trained, has her drivers license since July 2018 and has been driving weekly in Ecuador. She has not been driving in the US and needs to be placed in a family who does not need her to drive. She knows how to play the guitar and in her free time she likes to draw, jog, paint or to read.

Video Presentation: https://www.youtube.com/watch?v=1FM0ShDSf6Y
Care Experience
With which age group do you have experience
None
Poor
Intermediate
A lot of
Newborns

Newborns

None

1-2 Year

1-2 Year

A lot of

3-6 Year

3-6 Year

A lot of

7-10 Year

7-10 Year

A lot of

11-14 Year

11-14 Year

A lot of

15 Year+

15 Year+

A lot of
What kind of experience do you have in child care?
None
Poor
Intermediate
A lot of
Changing Diapers

Changing Diapers

A lot of

Feeding

Feeding

A lot of

Bathing

Bathing

Intermediate

Putting children to bed

Putting children to bed

A lot of

Dressing

Dressing

A lot of

Preparing Meals

Preparing Meals

A lot of

Reading books

Reading books

A lot of

Tinkering

Tinkering

A lot of

Playing

Playing

A lot of
Would you take care of a special needs child? No
Have experiences in taking care of a special needs child? No
Details of your experiences
Experience and duration
Age and name of the children
Number
Gender
Total hours

Internship kindergarten


17/09/2018 - 31/10/2018

Age and name of the children

I was working in the Kindergarten Gente Menuda. They were from 6 months up 12 years old.

Number

20

Gender

Both

Total hours

250

Au Pair


08/2019 - ongoing

Age and name of the children

Sophie, 8y and Delilah, 5y

Number

2

Gender

Female

Total hours
Have you been an au pair abroad before Yes
Specify the recent countries along with duration:

What kind of experience do you have in house work?

None
Poor
Intermediate
A lot of
Cleaning up

Cleaning up

A lot of

Ironing

Ironing

A lot of

Doing laundry

Doing laundry

A lot of

Vacuuming

Vacuuming

A lot of

Baking

Baking

A lot of

Preparing Snacks

Preparing Snacks

A lot of

Cooking

Cooking

A lot of

Gardening

Gardening

Intermediate
If you have any other Child Care Experience we should know of, please describe them
I have worked at a Kindergarten and also have children in my family that I have looked after.
I have 4 nephews:
Keiko 5
Bastian 3
Dennyse 11
Camilo 15
I live with my old sister (Dalila), she has two children Dennyse and Camilo. I help her because she works very hard and get home
at 10:30 or 11:00 pm so I wake up early to prepare breakfast and lunch and finally I send them to school at 6:30am.
I have time every morning because I have a partime job from 12:00 pm to 17:00 pm . So I take care of my nephews. In this case Keiko(my brother Emilio daughter´s) and Bastian (my sister Jessica son`s), they are sweet and energetic children. I prepare their food,help them with their homework, play with them and teach them music or in some other funny way. On weekends we spend time in the park, we play a lot of sports and we have picnics. At night we go home and prepare some sandwiches and some drinks like milk and tea. We search for cartoon movie and finally we eat while we watch a movie. It's very funny because the food always ends before the movie starts. We prefer to sleep sometimes before the movie finish because we are so tired due to all the activities we made.
Experience in child care: Gente Menuda. I worked at a Kindergarten.
It is a cozy place where I experienced what I not even imagined to live. Life has been full of challenges, but I have learned to lead each one of them.
There are three areas 1 for children from 3 months till 2 years. Then from 2 to 4 and the last is 4 and up. In the area of the babies we have to be very aware.

My schedule was from 9:00 am to 18:00 pm in which I cared for children of maternal in the morning and in the afternoon children from 2 years and up. Each classroom was classified by age and attended every one of them in shared schedules.
In the lounge of maternal, I was in charge of changing their diapers, doing activities (games, music...), feed them, dress them up, styling.

THE activities were governed by a timetable, but that does not mean that every day would be equal as there are always surprises. When
I just came to that room it was the hour of your lunch, your soup you gave to each, arriving the tutor responsible for the area told me that
if Hugo had eaten. I replied Yes and surprised said me that he was one of those who did not accept the food the first and that was an
unusual Act. She smiled and congratulated me. It was nice to receive wonderful-I remember the first day that I started working.
In the classroom of children from 2 years onwards, was a total madness since they were children full of energy but to an extreme point,
not I disliked but felt that every day, literally, living it to the fullest, we played and we did activities for their development. He taught them
greetings, how to ask for things (for please and thank you), colors with jelly beans, in short words in English. I was delighted to be part of
your life and your world.
It was something different because when he looked after my nephews they not are wore in the same way that the child care.
I have in mind that each child is a new world for what he had to discover each one of them.
It was a trip full of adventure, sometimes crazy moments but that is all about living.
Knowledge/Skills
What is your native language? Spanish
How good is your level of foreign languages?
Language
Level
Studied language for
Comments/Certificate

Language

- English

Level

Intermediate (B1)

Studied language for

1 Year/s

Comments/Certificate

Language

- French

Level

Beginner (A1)

Studied language for

2 Month

Comments/Certificate
Driving skills
Do you have a driving licence? Yes, no experience
Since when you are driving Jul 2018
How often do you drive? Weekly
You have experience with driving in The City
You have experience driving a car with Manual Transmission
Additional knowledge and skills
Did you attend a first-aid training? Yes
What is your swimming level? Good
Are you able to ride a bicycle? Yes
Can you do horse riding? No
Do you play any musical instruments? Yes
Guitar, Ukulele
Do you play sports? Yes
If you have any other areas of knowledge or skills, please describe them below:
Art (drawing, cosplay)
Learning languages by myself (japanese, italian)
Please describe your hobbies
I have lots of hobbies and try and fill my day as much as possible I don't like to be idle. I enjoy playing the guitar and some video games (mainly old ones online on emulators). I like to keep fit and go jogging three times a week in the morning in my local park. I also like to go cycling here in Quito at the weekend, it is possible go on the "ciclo paseo", you can cycle safely on the roads across the whole city because the roads are closed to cars.
I love languages and I practice a little bit by myself. I know a few words of Japanese, German, Italian and French and I like watching anime and reading Japanese comics, I have even drawn my own comics. I also enjoy taking photos and painting with water colors mainly. I also like reading novels and often visiting the metropolitan cultural centre here in Quito where they have a wonderful library.
There are lots of things to do in Quito and I am always looking for interesting events and activities to do out of the house. It's amazing how much you can do without spending much money and it´s more interesting than staying at home all the time.
At the moment I study English and work in a restaurant too. I enjoy working in the restaurant because I meet lots of people everyday, some are nice and some not but I enjoy being around people so it´s good. In my job I not only have to look after the customers but I also have to do chores like cleaning and some food preparation so I am always busy.
You can only send a massage to Mederith if you are interested in this applicant (see above).
Contact
415-376-0202
Agent Au Pair
837 Whalley Avenue
06515 New Haven

www.agentaupair.com
info@agentaupair.com