Ana Karen, 25 years from Chihuahua, Mexico (ID 1139055)
Spanish(Native), English(B2)
01 Nov 2019 - 29 Feb 2020
12 - 24 Months
Jun 2021
Big City, Suburb, Town
1-2 Year, 3-6 Year, 7-10 Year
No
No
No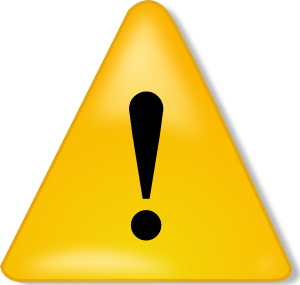 Infant Qualified

Ana Karen is a creative and social 25y old from Mexico who speaks Spanish and English. She has 2 siblings, one of them is younger. Ana has experience with children from 1 through 15+y old. She has been a coach for 2 different organizations (for one of them from 2011-2018) and a babysitter for 2 families. Ana has her drivers license since January 2013 and she is driving on a daily basis. In her free time she likes to read, to go to the gym, to do arts and crafts or to bake.

Video Presentation: https://youtu.be/UpJdgvNidjs
Care Experience
With which age group do you have experience
None
Poor
Intermediate
A lot of
Newborns

Newborns

Poor

1-2 Year

1-2 Year

Intermediate

3-6 Year

3-6 Year

A lot of

7-10 Year

7-10 Year

A lot of

11-14 Year

11-14 Year

Intermediate

15 Year+

15 Year+

Intermediate
What kind of experience do you have in child care?
None
Poor
Intermediate
A lot of
Changing Diapers

Changing Diapers

Poor

Feeding

Feeding

Intermediate

Bathing

Bathing

Poor

Putting children to bed

Putting children to bed

Intermediate

Dressing

Dressing

Intermediate

Preparing Meals

Preparing Meals

Intermediate

Reading books

Reading books

A lot of

Tinkering

Tinkering

A lot of

Playing

Playing

A lot of
Would you take care of a special needs child? No
Have experiences in taking care of a special needs child? No
Details of your experiences
Experience and duration
Age and name of the children
Number
Gender
Total hours

Coach


October 2011 - April 2018

Age and name of the children

"Cartoon Animaciones" Party Room Groups of: 1 year or less - 2 years 3 - 10 years 11 - 14 years

Number

>20

Gender

Both

Total hours

2772

Coach


October 2017 - December 2017

Age and name of the children

Chihuahua's Secretariat of Culture Groups of 1-2 years Groups of 3-6 years Groups of 7-10 years

Number

>20

Gender

Both

Total hours

20

Babysitter


Marzo 2017 - January 2018

Age and name of the children

Jose Miguel Salcido Espinoza: 6 months - 2 years 4 months

Number

1

Gender

Male

Total hours

75

Babysitter


January 2016 - August 2016

Age and name of the children

Renata: 1 year 10 months - 2 years 2 months

Number

1

Gender

Female

Total hours

32
Have you been an au pair abroad before No
What kind of experience do you have in house work?

None
Poor
Intermediate
A lot of
Cleaning up

Cleaning up

Intermediate

Ironing

Ironing

Intermediate

Doing laundry

Doing laundry

Intermediate

Vacuuming

Vacuuming

Poor

Baking

Baking

Poor

Preparing Snacks

Preparing Snacks

Intermediate

Cooking

Cooking

Poor

Gardening

Gardening

Poor
If you have any other Child Care Experience we should know of, please describe them
I would like to explain a little about my work with children for over 6 years. I started my working life in "Cartoon Animaciones" party room, painting the faces of the children inside and outside the party room. After a while, they noticed that I was a very happy girl, so I started to learn the choreography of the shows and they began to train me to become the presenter of the show and to characterizing Disney princess or cartoon characters. That's how I spent most of those years, in charge of the show, but not just on stage, because my job also included supervising and taking care of the children in the organization of the cake and the piñata as well as dancing and playing with the children and their parents. The company is very famous in my State, so we carried out massive events and tours inside and outside the State. In addition to "Cartoon Animaciones", I worked transmitting the love for my favorite hobbies: read. For a time and thanks to an opportunity that gave me the Secretary of Culture of my State, I told stories for children. Besides telling them their favorite stories, I also supervised them the whole time they were with me. Sometimes we talked, played or did other activities. This last I did more in the health brigades in which I participated in the different colonies of the city.
Knowledge/Skills
What is your native language? Spanish
How good is your level of foreign languages?
Language
Level
Studied language for
Comments/Certificate

Language

- English

Level

Upper intermediate (B2)

Studied language for

6 Year/s

Comments/Certificate

My English skills are mostly from elementary bilingual school, but I kept English classes until I graduated from University. Also, I attended the University of Oregon American English Institute in 2016 fall.
Driving skills
Do you have a driving licence? Yes, with experience
Since when you are driving Jan 2013
How often do you drive? Daily
You have experience with driving in The City, The Countryside
You have experience driving a car with Automatic Transmission
Additional knowledge and skills
Did you attend a first-aid training? No
What is your swimming level? Intermediate
Are you able to ride a bicycle? Yes
Can you do horse riding? Yes
Do you play any musical instruments? No
Do you play sports? Yes
If you have any other areas of knowledge or skills, please describe them below:
I have a degree in Communication Sciences. Over the years, I have had opportunities that helped me increase my experience in the mass media and in interpersonal communication. I have been organizing events including an altruistic career in favor of the fight against breast cancer, with national relevance. I have an excellent facility of speech and domain of the stage, the reason why I have been the presenter for massive events at a state level. I've also been a television host and radio host (my two dreams since I was a child). I am currently a make-up artist and I manage the publicity of my work on my social networks with photos and videos.
Please describe your hobbies
I am a person who likes to experiment. I do not close myself, my interests are very variable. I love to read, reading books is my favorite hobby. Also, I really like being fitness, I go to the gym 6 times a week or exercise outdoors, it depends on my mood or possibilities. I am a very happy person, I am always singing and dancing, I love it. I am very creative, I like to do crafts, decorating, baking and shopping. I have completed a sewing course and I have done some of my clothes. I like to walk and find beautiful places. I love nature and ride a horse (my favorite animals). I enjoy playing board games with my family, there are my favorite times! I love to take pictures and write, also to travel and document my experiences. I like to use social media a lot, but always in a positive way. I am a makeup artist ( I really love my job), so most of the time I do my makeup to post a photo or a video tutorial. I am grateful to God for all my blessings, so I love to attend religious mass weekly or every time I can.
You can only send a massage to Ana Karen if you are interested in this applicant (see above).
Contact
415-376-0202
Agent Au Pair
837 Whalley Avenue
06515 New Haven

www.agentaupair.com
info@agentaupair.com