Maria Elena, 26 years from Nicoya, Costa Rica (ID 1165047)
Spanish(Native), English(B2)
01 Sep 2022 - 30 Apr 2023
12 - 24 Months
Dec 2025
Big City, Suburb, Town, Village, Countryside
1-2 Year, 3-6 Year, 7-10 Year, 11-14 Year, 15 Year+
Yes, with any of them
Yes
Yes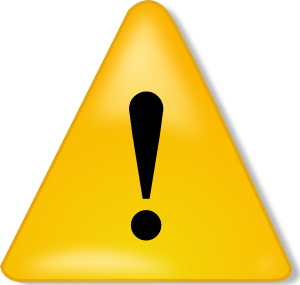 Infant Qualified (760 documented hours)
Documented hours with children over 2y: 1,900h
Maximum number of children to care for: 3
Driving daily, driver's license since August 2020

Fully vaccinated with an approved vaccine

Maria Elena is an active and hard-working 26y old Au Pair from Costa Rica who speaks Spanish and English. She has 1 sibling who is younger. Maria has experience with children from 1m through 14y old. She has been working as a babysitter for 2 families and as a nanny. Maria is first aid trained, has her drivers license since August 2020 and she is driving daily. She plays the clarinet and guitar and in her free time she likes to do crossfit, to read, watch movies, to spend time with family and friends and to hike.

Video Presentation: https://youtu.be/uIlRK_8BNOQ

***You can check approximate visa appointment wait times for an exchange visitor visa here: https://travel.state.gov/content/travel/en/us-visas/visa-information-resources/wait-times.html
Care Experience
With which age group do you have experience
None
Poor
Intermediate
A lot of
Newborns

Newborns

Intermediate

1-2 Year

1-2 Year

A lot of

3-6 Year

3-6 Year

A lot of

7-10 Year

7-10 Year

A lot of

11-14 Year

11-14 Year

Intermediate

15 Year+

15 Year+

Poor
What kind of experience do you have in child care?
None
Poor
Intermediate
A lot of
Changing Diapers

Changing Diapers

A lot of

Feeding

Feeding

A lot of

Bathing

Bathing

A lot of

Putting children to bed

Putting children to bed

A lot of

Dressing

Dressing

A lot of

Preparing Meals

Preparing Meals

Intermediate

Reading books

Reading books

A lot of

Tinkering

Tinkering

A lot of

Playing

Playing

A lot of
Would you take care of a special needs child? No
Have experiences in taking care of a special needs child? No
Details of your experiences
Experience and duration
Age and name of the children
Number
Gender
Total hours

Nanny


May, 2021 - I keep working

Age and name of the children

Samantha 6 years.

Number

1

Gender

Female

Total hours

1120

Babysitter


January, 2018 - November, 2020

Age and name of the children

Jesé 1 year. Abigail 1 month.

Number

2

Gender

Both

Total hours

760

Babysitter


May, 2018 - October, 2018

Age and name of the children

Valentina 4 years, Ariel 7 years

Number

2

Gender

Both

Total hours

480
Have you been an au pair abroad before No
What kind of experience do you have in house work?

None
Poor
Intermediate
A lot of
Cleaning up

Cleaning up

A lot of

Ironing

Ironing

A lot of

Doing laundry

Doing laundry

A lot of

Vacuuming

Vacuuming

A lot of

Baking

Baking

Intermediate

Preparing Snacks

Preparing Snacks

A lot of

Cooking

Cooking

Intermediate

Gardening

Gardening

Intermediate
If you have any other Child Care Experience we should know of, please describe them
I have experience in children's camps at the church I attend with children between 5 and 12 years, they have gatherings on Sundays, we do activities such as painting, we play in the playgrounds, we do outdoor activities, promoting teamwork.
I have experience taking care of children for hours in the afternoons and evenings when the parents called me, there were 4 children Mathias 2 years old, Sebastián 3 years old, David 6 years old, Said 6 years old. It was approximately 150 hours between 2018 and 2019.
In addition, I have experience taking care of my little cousins, my family is extensive and I have several little cousins, between 1 and 12 years old, including my brother. With my cousins in the afternoons, we go for a walk around the neighborhood, play in the playground and do homework, take care of them when my aunts ask me, do family activities, and above all we play basketball, because it is our family passion.
Knowledge/Skills
What is your native language? Spanish
How good is your level of foreign languages?
Language
Level
Studied language for
Comments/Certificate

Language

- English

Level

Upper intermediate (B2)

Studied language for

3 Year/s

Comments/Certificate

Universidad Nacional de Costa Rica
Driving skills
Do you have a driving licence? Yes, with experience
Since when you are driving Aug 2020
How often do you drive? Daily
You have experience with driving in The City, The Countryside, The Motorway
You have experience driving a car with Manual and Automatic Transmission
Additional knowledge and skills
Did you attend a first-aid training? Yes
What is your swimming level? Good
Are you able to ride a bicycle? Yes
Can you do horse riding? Yes
Do you play any musical instruments? Yes
I play clarinet and guitar
Do you play sports? Yes
If you have any other areas of knowledge or skills, please describe them below:
I am currently studying Social Work at the University of Costa Rica and I studied preschool education for two semesters, where I learned techniques to work with children, to teach them in fun and educational ways.
I really like playing sports and walking, and I consider that this is important in the integral growth of children.
Learning to play a musical instrument, or some art such as painting or drawing is also important for integral growth, and in my case, I played the guitar and the clarinet when I was a teenager and I love to sing and dance, which is fun when the children like to relax.
Please describe your hobbies
I like to do Crossfit 5 or 6 days a week, read books, and watch movies and series, I really like driving, and going on trips with my family, and I love going to the beach with my family or friends. I like to walk in the mountains near my house. I really like being with my little cousins and going to the playground or for a walk, I love watching the sunsets. I like to be creative and play with my 12-year-old brother. Also, he plays basketball, so I always go with him to his basketball practices, twice a week.
You can only send a massage to Maria Elena if you are interested in this applicant (see above).
Contact
415-376-0202
Agent Au Pair
837 Whalley Avenue
06515 New Haven

www.agentaupair.com
info@agentaupair.com