Carles, 20 years from Spain, Spain (ID 1155344)
Spanish(Native), English(C1)
01 Jul 2021 - 01 Aug 2021
12 Months
Dec 2022
Town, Village, Countryside
3-6 Year, 7-10 Year, 11-14 Year, 15 Year+
Yes, with any of them
Yes
Yes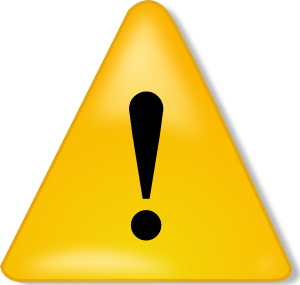 Documented hours with children over 2y: 560h
Documented hours with family members: 180h
Open to work with children with Special Needs
Maximum number of children to care for: 3
Driving weekly, driver's license since December 2020

Fully vaccinated with an approved vaccine

Carles is an adaptable and positive 19y old Au Pair from Spain who speaks Spanish and English. He has 1 sibling who is younger. Carles has experience with children from 7 through 14y old. He has been working as a babysitter and as a group leader for a boy scouts group. Carles has his drivers license since December 2020 and he is driving weekly. He knows how to play the electric guitar and in his free time he likes to do sports (basketball, soccer), to skateboard, to spend time with friends and to hike.

Video Presentation: https://youtu.be/Clr4ZqPx6-8
Care Experience
With which age group do you have experience
None
Poor
Intermediate
A lot of
Newborns

Newborns

Poor

1-2 Year

1-2 Year

None

3-6 Year

3-6 Year

Poor

7-10 Year

7-10 Year

A lot of

11-14 Year

11-14 Year

Intermediate

15 Year+

15 Year+

Poor
What kind of experience do you have in child care?
None
Poor
Intermediate
A lot of
Changing Diapers

Changing Diapers

Intermediate

Feeding

Feeding

Intermediate

Bathing

Bathing

None

Putting children to bed

Putting children to bed

Poor

Dressing

Dressing

Intermediate

Preparing Meals

Preparing Meals

None

Reading books

Reading books

Poor

Tinkering

Tinkering

A lot of

Playing

Playing

A lot of
Would you take care of a special needs child? Yes
Have experiences in taking care of a special needs child? No
Details of your experiences
Experience and duration
Age and name of the children
Number
Gender
Total hours

Babysitter


06/07/2019 - 15/09/2019

Age and name of the children

Griffin 6 Years old, Cooper 12 Years old,Both were from Bozeman Montana, USA,They just speak english

Number

2

Gender

Male

Total hours

280

Group Leader


01/10/2020 - ongoing

Age and name of the children

I'm like a Boy Scout Supervisor,So I work with guys between 7 and 12 years old.

Number

10

Gender

Both

Total hours

280

Babysitter


11/19/2020 - 2/9/2021

Age and name of the children

Bru 2m (family member-cousin)

Number

1

Gender

Male

Total hours

180
Have you been an au pair abroad before No
What kind of experience do you have in house work?

None
Poor
Intermediate
A lot of
Cleaning up

Cleaning up

Intermediate

Ironing

Ironing

Intermediate

Doing laundry

Doing laundry

Intermediate

Vacuuming

Vacuuming

Intermediate

Baking

Baking

Poor

Preparing Snacks

Preparing Snacks

Poor

Cooking

Cooking

Poor

Gardening

Gardening

Intermediate
If you have any other Child Care Experience we should know of, please describe them
I take care of my cousin Bru, he's 1 year old and I go four afternoons a week to take care of him.
I do tasks like shower him, clean and change his diaper. I play and read books until he sleeps or I take him for a walk.

Also two summers ago I went to the U.S with a friend's family, and they have two kids one 6 years and 12 years old. I took them to a bunch of bike rides in the forest, to play soccer, to the pool and to the museum.
I had to take care of the theme of the city and entertain them.
Knowledge/Skills
What is your native language? Spanish
How good is your level of foreign languages?
Language
Level
Studied language for
Comments/Certificate

Language

- English

Level

Advanced (C1)

Studied language for

10 Year/s

Comments/Certificate

I lived In the U.S for 3 months
Driving skills
Do you have a driving licence? Yes, no experience
Since when you are driving Dec 2020
How often do you drive? Weekly
You have experience with driving in The City, The Motorway
You have experience driving a car with Manual and Automatic Transmission
Additional knowledge and skills
Did you attend a first-aid training? No
What is your swimming level? Good
Are you able to ride a bicycle? Yes
Can you do horse riding? Yes
Do you play any musical instruments? Yes
Electric guitar
Do you play sports? Yes
If you have any other areas of knowledge or skills, please describe them below:
1. I know how to repair bikes, thanks to that summer that I worked on a Bike shop as a assistant, so i'm good at repairing that kind of things
2. I have a barista title so I do good coffee, I took the course at a very famous coffee bar in Barcelona because they are family friends.
3. I played Soccer for 7 years and right now I've been playing basketball for 4 years. I like and enjoy team sports and I do have the facility to learn and play new sports.
Please describe your hobbies
I have a lot of hobbies, but a big part of the theme are related to sport:
- I have been skateboarding with my friends since 2017 so for me I'm good at It.
- I play basketball on my neighborhood team, I really enjoy team groups and I'm flexible to adapt to the other people.
- I do hiking with my "Scouts" group. One weekend a month we go to some village with the group and there we hike and do routes, I've been doing this since I'm 6 years old.
You can only send a massage to Carles if you are interested in this applicant (see above).
Contact
415-376-0202
Agent Au Pair
837 Whalley Avenue
06515 New Haven

www.agentaupair.com
info@agentaupair.com