Cristal Estrella, 25 years from San Cristóbal, Dominican Republic (ID 1152089)
Spanish(Native), English(B1)
10 Feb 2021 - 10 Jul 2021
12 - 24 Months
Jun 2023
Big City, Suburb, Town, Countryside
3-6 Year, 7-10 Year, 11-14 Year
Yes, with any of them
Yes
Yes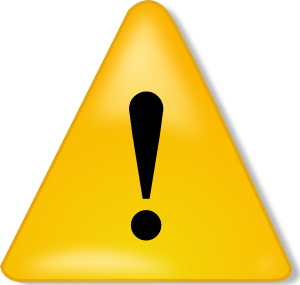 Documented hours with children over 2y: 2,824h
Documented hours with family members: 8,600h
Open to work with children with Special Needs
Maximum number of children to care for: 4
Driving daily, driver's license since October 2020

Cristal is an organized and patient 25y old Au Pair from the Dominican Republic who speaks Spanish and English. She has 4 siblings who are all younger. Cristal has experience with children from 2 through 14y old. She has been a tutor for 2 children and has been working as a nanny for a family for over 2y. She has also been taking care of her cousins since 2010. Cristal is first aid trained, has her drivers license since October 2020 and she is driving daily. In her free time she likes to read, write, watch movies, to go to the beach and to travel.

Video Application: https://youtu.be/JnFllMS-IcE
Care Experience
With which age group do you have experience
None
Poor
Intermediate
A lot of
Newborns

Newborns

None

1-2 Year

1-2 Year

None

3-6 Year

3-6 Year

A lot of

7-10 Year

7-10 Year

A lot of

11-14 Year

11-14 Year

A lot of

15 Year+

15 Year+

None
What kind of experience do you have in child care?
None
Poor
Intermediate
A lot of
Changing Diapers

Changing Diapers

A lot of

Feeding

Feeding

A lot of

Bathing

Bathing

A lot of

Putting children to bed

Putting children to bed

A lot of

Dressing

Dressing

A lot of

Preparing Meals

Preparing Meals

A lot of

Reading books

Reading books

A lot of

Tinkering

Tinkering

A lot of

Playing

Playing

A lot of
Would you take care of a special needs child? Yes
Have experiences in taking care of a special needs child? No
Details of your experiences
Experience and duration
Age and name of the children
Number
Gender
Total hours

Tutoring


25/11/2019 - 30/8/2020

Age and name of the children

Franyelis, 6 years Loren, 8years

Number

2

Gender

Female

Total hours

288

Nanny


15/5/2018 - 30/08/2020

Age and name of the children

Stacy, 8 Years

Number

1

Gender

Female

Total hours

2500

Tutoring


30/5/2020 - 30/6/2020

Age and name of the children

Argentina, 5 Years

Number

1

Gender

Female

Total hours

36

Babysitter


05/26/2010 - Now

Age and name of the children

Luna 1 years and 2 month Scarlet 12 years (family members)

Number

1

Gender

Total hours

8600
Have you been an au pair abroad before No
What kind of experience do you have in house work?

None
Poor
Intermediate
A lot of
Cleaning up

Cleaning up

A lot of

Ironing

Ironing

A lot of

Doing laundry

Doing laundry

A lot of

Vacuuming

Vacuuming

None

Baking

Baking

Intermediate

Preparing Snacks

Preparing Snacks

A lot of

Cooking

Cooking

A lot of

Gardening

Gardening

Intermediate
If you have any other Child Care Experience we should know of, please describe them
In my experiences with childcare, my greatest learning has been with Scarlet, she is a very intelligent girl who I have cared for since she was 3.5 years old. She spent a lot of time with me, we went to the same school, took her to medical appointments, changed her clothes, prepared her food, took care of her at her home since her parents worked all day. There was a time when she was sick with her little eyes, she had a type of seasonal allergy that lasted about seven months, in all that time I was able to take care of her, she also has an allergy to penicillins, and derivatives, which made me know well what to do every time she had a health problem and had to take her to the doctor, like when she had fallen at school and we had to take her to the emergency room so they could give her stitches on her little head. I took her to her swimming, ballet and gymnastics classes.
I helped with his homework, reading and writing, and getting ready for sleep.
Knowledge/Skills
What is your native language? Spanish
How good is your level of foreign languages?
Language
Level
Studied language for
Comments/Certificate

Language

- English

Level

Intermediate (B1)

Studied language for

10 Month

Comments/Certificate

I have studied English on my own, with the help of applications to learn languages, movies, songs, series, and friends who speak the language.
Driving skills
Do you have a driving licence? Yes, with experience
Since when you are driving Oct 2020
How often do you drive? Daily
You have experience with driving in The City, The Motorway
You have experience driving a car with Automatic Transmission
Additional knowledge and skills
Did you attend a first-aid training? Yes
What is your swimming level? Beginner
Are you able to ride a bicycle? No
Can you do horse riding? Yes
Do you play any musical instruments? No
Do you play sports? Yes
If you have any other areas of knowledge or skills, please describe them below:
Some of my skills is to write stories and teach children to do it. I like to help them exploit their creative side. I like to read and dance. I have used texture therapy with the baby I take care of, the routine of how to start going to the bathroom alone, and since she is one year old I'm teaching her the sound of vowels, numbers and colors.
Something I love to make is food, compotes, or baby jellies.
A few months ago I studied Health and Social Security, which has led me to know how to identify dangers inside and outside the home, for the same reason that I teach children where the dangers are, how to avoid them, and what to do if they are in some difficult situation.

Personality Test Result:
Blue (primary)- Need to have integrity and be appreciated. They are focused on quality and creating strong relationships.
White (secondary)- Need to be accepted and treated with kindness. They are logical, objective, and tolerant of others.
Please describe your hobbies
I really like to read and write; I have written 5 novels which I hope in some future to be able to publish. I like the movies, watching movie series marathons on rainy days, I love the rain, my mom has taught me gardening. I like the beach, to know tourist places and other provinces of my country.
I don't usually go to parties, I really like order and tranquility. I always live organizing everything, my mother always says that I'm the person with the most desire to have everything in order that she has ever known, order makes me feel at peace.
You can only send a massage to Cristal Estrella if you are interested in this applicant (see above).
Contact
415-376-0202
Agent Au Pair
837 Whalley Avenue
06515 New Haven

www.agentaupair.com
info@agentaupair.com