Paula Ariatna, 20 years from mosquera, Colombia (ID 1168138)
Spanish(Native), English(B2), French(B1)
01 Aug 2022 - 31 May 2023
12 - 24 Months
Jun 2023
Big City, Suburb, Town
3-6 Year, 7-10 Year, 15 Year+
Yes, with any of them
Yes
Yes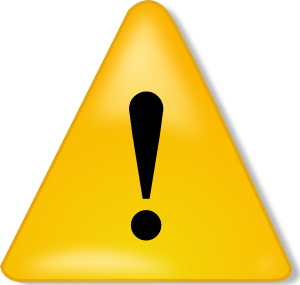 Documented hours with children over 2y: 1,975h
Maximum number of children to care for: 2
Driving weekly, driver's license since September 2021

Fully vaccinated with an approved vaccine

Paula Ariatna is a friendly and calm 20y old Au Pair from Colombia who speaks Spanish, English and French. She has 2 siblings, 1 of them is younger. Paula has experience with children from 3 through 15+y old. She has been working as a babysitter and as a nanny. Paula is first aid trained, has her drivers license since September 2021 and she is driving weekly. She plays the guitar and in her free time she likes to spend time outdoors, to cook, play board games, to go on walks, to visit museums and to watch movies.

Video Presentation: https://youtu.be/PTl_upTeeI4

**Au Pair applied for a Tourist visa in September 2019 but her application was denied. No reasons were given. This may or may not impact her J1 visa application

***You can check approximate visa appointment wait times for an exchange visitor visa here: https://travel.state.gov/content/travel/en/us-visas/visa-information-resources/wait-times.html
Care Experience
With which age group do you have experience
None
Poor
Intermediate
A lot of
Newborns

Newborns

None

1-2 Year

1-2 Year

None

3-6 Year

3-6 Year

A lot of

7-10 Year

7-10 Year

A lot of

11-14 Year

11-14 Year

A lot of

15 Year+

15 Year+

Intermediate
What kind of experience do you have in child care?
None
Poor
Intermediate
A lot of
Changing Diapers

Changing Diapers

A lot of

Feeding

Feeding

A lot of

Bathing

Bathing

A lot of

Putting children to bed

Putting children to bed

A lot of

Dressing

Dressing

Poor

Preparing Meals

Preparing Meals

A lot of

Reading books

Reading books

Intermediate

Tinkering

Tinkering

A lot of

Playing

Playing

A lot of
Would you take care of a special needs child? No
Have experiences in taking care of a special needs child? No
Details of your experiences
Experience and duration
Age and name of the children
Number
Gender
Total hours

Babysitter


02/05/2018 - 12/03/2018

Age and name of the children

Andrés Felipe Cruz Álvarez 8 years old Nicole Sofía Cruz Álvarez 6 years old

Number

2

Gender

Both

Total hours

1075

Nanny


01/07/2019 - 10/08/2019

Age and name of the children

Salome Morera Gutiérrez 3 years old

Number

1

Gender

Female

Total hours

900
Have you been an au pair abroad before No
What kind of experience do you have in house work?

None
Poor
Intermediate
A lot of
Cleaning up

Cleaning up

A lot of

Ironing

Ironing

A lot of

Doing laundry

Doing laundry

A lot of

Vacuuming

Vacuuming

Intermediate

Baking

Baking

A lot of

Preparing Snacks

Preparing Snacks

A lot of

Cooking

Cooking

A lot of

Gardening

Gardening

Poor
If you have any other Child Care Experience we should know of, please describe them
During my first experience caring for children I learned that patience is so important, that you have to have a lot of energy to try to match what children have and keep up with them; I understood that in them in particular the best thing was to adapt to their lifestyle and learning and try to use my creativity to invent activities based on the things that they enjoyed the most and to get the effectiveness of that method at the end of the day.
Also with the time and experiences with different children, I understood that every child is like a different world, with different personalities and different ways of acting so my first action will be to know firsthand all the qualities of the child and be able to give my support from my knowledge.
My experience with babies made me grow in the sense of how you develop with them, I had to be much more aware of that little person, learn how to stimulate those important aspects in the growth of a child, and do a lot of research on different learning methods and interactive games.
Knowledge/Skills
What is your native language? Spanish
How good is your level of foreign languages?
Language
Level
Studied language for
Comments/Certificate

Language

- English

Level

Upper intermediate (B2)

Studied language for

2 Year/s

Comments/Certificate

Certificate

Language

- French

Level

Intermediate (B1)

Studied language for

1 Year/s

Comments/Certificate

Non certificate
Driving skills
Do you have a driving licence? Yes, with experience
Since when you are driving Sep 2021
How often do you drive? Weekly
You have experience with driving in The City, The Countryside
You have experience driving a car with Manual Transmission
Additional knowledge and skills
Did you attend a first-aid training? Yes
What is your swimming level? Good
Are you able to ride a bicycle? Yes
Can you do horse riding? Yes
Do you play any musical instruments? Yes
Guitar
Do you play sports? Yes
If you have any other areas of knowledge or skills, please describe them below:
I am very interested in musical composition and writing, in general, I am a very artistic person and my crafts are very good, the creation of writings and poems is something that generates a lot of peace. I get carried away at the moment and enjoy outdoor activities such as camping or visiting a forest; as for sports I am not an expert but I like to play soccer and on weekends go riding a bike.
I have interests apart from cooking, in general, I enjoy a lot of cooking but even more baking, I love the desserts and I love even more to make them and give them to taste the people around me. Photography is a field that calls my attention even if I do not have a professional camera.
Please describe your hobbies
As I am currently studying fashion design, in my free time I like to design and imagine collections that someday I'll make, also as I said before outdoor activities seem fun but also those that are indoors I enjoy them a lot, like watching movies or series, cook something delicious, play board games.
I am also the type of person who likes to go for walks and runnings, attend cultural events such as museums or fairs, I like to travel no matter if it is to nearby places and know the traditions and cultures, eat and taste different typical dishes that I do not know and take a souvenir of that place in a photo.
You can only send a massage to Paula Ariatna if you are interested in this applicant (see above).
Contact
415-376-0202
Agent Au Pair
837 Whalley Avenue
06515 New Haven

www.agentaupair.com
info@agentaupair.com