Erika Frandila, 22 years from Quito, Ecuador (ID 1141365)
Spanish(Native), English(B1)
17 Sep 2019 - 17 Apr 2020
12 - 24 Months
Feb 2022
Big City, Suburb, Town
Newborns, 1-2 Year, 3-6 Year, 7-10 Year
Yes, with any of them
Yes
Yes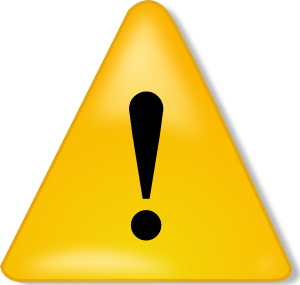 Studying to become an English Teacher
Infant Qualified
Open to TutorCare Program
Open to work with children with Special Needs

Erika is a reliable and patient 21y old Au Pair from Ecuador who speaks Spanish and English. She has 1 sibling who is older and a nephew who she loves to spend time with. Erika has experience with children from newborn through 15+y old. She has been working as a teacher, babysitter and as an intern in a kindergarten. Erika is first aid trained, has her drivers license since April 2018 and she is driving daily. She knows how to play the flute and in her free time she likes to swim, read, listen to music, to dance, cook or to spend time with her pets

Video Presentation: https://youtu.be/-QJdoPSVGf4
Care Experience
With which age group do you have experience
None
Poor
Intermediate
A lot of
Newborns

Newborns

Intermediate

1-2 Year

1-2 Year

A lot of

3-6 Year

3-6 Year

A lot of

7-10 Year

7-10 Year

A lot of

11-14 Year

11-14 Year

Intermediate

15 Year+

15 Year+

Intermediate
What kind of experience do you have in child care?
None
Poor
Intermediate
A lot of
Changing Diapers

Changing Diapers

A lot of

Feeding

Feeding

A lot of

Bathing

Bathing

Intermediate

Putting children to bed

Putting children to bed

A lot of

Dressing

Dressing

A lot of

Preparing Meals

Preparing Meals

Intermediate

Reading books

Reading books

A lot of

Tinkering

Tinkering

Poor

Playing

Playing

A lot of
Would you take care of a special needs child? Yes
Have experiences in taking care of a special needs child? No
Details of your experiences
Experience and duration
Age and name of the children
Number
Gender
Total hours

Teacher


01/08/2018 - 05/03/2018

Age and name of the children

4-5 years.

Number

13

Gender

Both

Total hours

640

Internship kindergarten


05/22/2018 - 08/12/2018

Age and name of the children

1-3 years.

Number

11

Gender

Both

Total hours

1160

Babysitter


03/18/19 - 06/14/2019

Age and name of the children

Alessia 7 months.

Number

1

Gender

Female

Total hours

72
Have you been an au pair abroad before No
What kind of experience do you have in house work?

None
Poor
Intermediate
A lot of
Cleaning up

Cleaning up

A lot of

Ironing

Ironing

Intermediate

Doing laundry

Doing laundry

A lot of

Vacuuming

Vacuuming

A lot of

Baking

Baking

Intermediate

Preparing Snacks

Preparing Snacks

Intermediate

Cooking

Cooking

Intermediate

Gardening

Gardening

Poor
If you have any other Child Care Experience we should know of, please describe them
I have helped taking care of my nephew since he was born. I changed his diapers, I fed and bathed him and I cleaned his room when he was newborn. Now he's 9 years old and he still living with me in the same house because my sister is a single mom so I prepare breakfast for him every day. I help him with his homework specially whit his English homework because my nephew doesn't like English so much. I sometimes take my nephew to his taekwondo workouts.
I have worked with children in my neighborhood in English summer camps.
I have a very good relationship with children and that is why in family gatherings or events I take care and play with children.
Knowledge/Skills
What is your native language? Spanish
How good is your level of foreign languages?
Language
Level
Studied language for
Comments/Certificate

Language

- English

Level

Intermediate (B1)

Studied language for

3 Year/s

Comments/Certificate
Driving skills
Do you have a driving licence? Yes, with experience
Since when you are driving Apr 2018
How often do you drive? Daily
You have experience with driving in The City, The Countryside, The Motorway
You have experience driving a car with Manual and Automatic Transmission
Additional knowledge and skills
Did you attend a first-aid training? Yes
What is your swimming level? Good
Are you able to ride a bicycle? Yes
Can you do horse riding? No
Do you play any musical instruments? Yes
Flute
Do you play sports? No
If you have any other areas of knowledge or skills, please describe them below:
Leadership because I feel I can encourage, inspire people around me to work for a collective good. Social relationship building because I like having an excellent connection with my family, friends, and kids as well. Problem-solving because I think I can face problems and conflicts and resolve them in the best way too. Collaboration and Adaptability. I like cooperating with the people around me, and that allows me to easily adapt to any environment as well.
Please describe your hobbies
I love swimming. I enjoy this activity because it is an excellent way to stay healthy and have fun. Additionally, I read frequently. I like mystery and romance books. I enjoy playing with my two dogs and three cats too. I'm a pet-lover. Also, I love spending time with my nephew and playing video games. I like listening to music as well, that's why I listen to it every day. If the song is cheerful, I will enjoy dancing too. When I have a lot of free time, I enjoy watching TV-series and movies as well. Also, I enjoy cleaning because I consider myself a very tidy person. One of my favorite hobbies is cooking, I love cooking delicious desserts for my family and me. I usually take out the recipes from the internet, but the principal ingredient in my desserts is love. Also, I love learning more every day because I'm an open person.
You can only send a massage to Erika Frandila if you are interested in this applicant (see above).
Contact
415-376-0202
Agent Au Pair
837 Whalley Avenue
06515 New Haven

www.agentaupair.com
info@agentaupair.com