Laura Dennisse, 23 years from Quito, Ecuador (ID 1161059)
Spanish(Native), English(B1)
15 Mar 2022 - 25 Sep 2022
12 - 18 Months
Mar 2024
Big City, Suburb, Town, Village
1-2 Year, 3-6 Year, 7-10 Year, 11-14 Year, 15 Year+
Yes, with the mother
Yes
Yes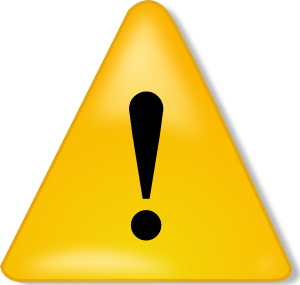 Infant Qualified (700 documented hours)
Documented hours with children over 2y: 770h
Documented hours with family members: 252h
Maximum number of children to care for: 3
Driving weekly, driver's license since March 2021 (driving since April 2021)

Fully vaccinated with an approved vaccine

Laura Dennisse, who also goes by Lau, is a social and patient 22y old Au Pair from Ecuador who speaks Spanish and English. She has 2 siblings who are older. Lau has experience with children from 1 through 15+y old. She has been working as a babysitter for 2 families and she has also been taking care of a younger family member. Lau is first aid trained, has her drivers license since March 2021 and she is driving since April 2021. She drives weekly. In her free time she likes to go for walks, to bake, swim, play basketball, to practice sports, to go to the gym, bike, cook and to listen to music.

Video Presentation: https://youtu.be/Do1iZAUAvx0
Care Experience
With which age group do you have experience
None
Poor
Intermediate
A lot of
Newborns

Newborns

Intermediate

1-2 Year

1-2 Year

A lot of

3-6 Year

3-6 Year

A lot of

7-10 Year

7-10 Year

A lot of

11-14 Year

11-14 Year

Intermediate

15 Year+

15 Year+

Intermediate
What kind of experience do you have in child care?
None
Poor
Intermediate
A lot of
Changing Diapers

Changing Diapers

Intermediate

Feeding

Feeding

A lot of

Bathing

Bathing

A lot of

Putting children to bed

Putting children to bed

A lot of

Dressing

Dressing

A lot of

Preparing Meals

Preparing Meals

A lot of

Reading books

Reading books

A lot of

Tinkering

Tinkering

A lot of

Playing

Playing

A lot of
Would you take care of a special needs child? No
Have experiences in taking care of a special needs child? No
Details of your experiences
Experience and duration
Age and name of the children
Number
Gender
Total hours

Babysitter


08-19-2020 - 05-02-2021

Age and name of the children

Dante Equivel 1 year

Number

1

Gender

Male

Total hours

700

Babysitter


01-03-2018 - 09-26-2018

Age and name of the children

Renata Arangundi 4 year

Number

1

Gender

Female

Total hours

770

Babysitter


04-01-2017 - 06-01-2017

Age and name of the children

Ian Mosquera 3 year (family member)

Number

1

Gender

Male

Total hours

48

Babysitter


10/18/2021 - ongoing

Age and name of the children

Aithana Isabella , newborn (family member)

Number

1

Gender

Female

Total hours

204
Have you been an au pair abroad before No
What kind of experience do you have in house work?

None
Poor
Intermediate
A lot of
Cleaning up

Cleaning up

A lot of

Ironing

Ironing

Intermediate

Doing laundry

Doing laundry

A lot of

Vacuuming

Vacuuming

A lot of

Baking

Baking

A lot of

Preparing Snacks

Preparing Snacks

A lot of

Cooking

Cooking

A lot of

Gardening

Gardening

Poor
If you have any other Child Care Experience we should know of, please describe them
I took care of my nieces (Emily 6 years, Sophia 4 years) throughout the quarantine for the virus, before the virtual classes are planned, we used to play all over the house, we always found something to do, for example, play hide and seek, prepare cakes, make breakfast, take a bath in the yard, clean the house, we played with their dolls and always at night we watched a barbie movie, then virtual classes came, my role was to wake them up, comb them and while brushing their teeth (Emily) I used to make breakfast, Sophia had classes an hour later which gave me time to have breakfast with Emily, I stayed with them until they finished their classes, for anything they do not understand or could not copy.
After that, we used to rest an hour before doing homework, we ate ice cream, we loved it, while they did their homework I prepared a small snack, until my sister prepared lunch, on free days, we used to go to the park nearby from the house and it was everything for us, we had a lot of fun all that time, until I had to return for my studies, that year of quarantine was the best, we are a good team together, sometimes they come to visit me.
In that little time, we always take advantage of it by doing many things and having fun.
Knowledge/Skills
What is your native language? Spanish
How good is your level of foreign languages?
Language
Level
Studied language for
Comments/Certificate

Language

- English

Level

Intermediate (B1)

Studied language for

1 Year/s

Comments/Certificate

English course
Driving skills
Do you have a driving licence? Yes, with experience
Since when you are driving Apr 2021
How often do you drive? Weekly
You have experience with driving in The City, The Motorway
You have experience driving a car with Manual and Automatic Transmission
Additional knowledge and skills
Did you attend a first-aid training? Yes
What is your swimming level? Good
Are you able to ride a bicycle? Yes
Can you do horse riding? No
Do you play any musical instruments? No
Do you play sports? Yes
If you have any other areas of knowledge or skills, please describe them below:
Due to my nursing career, I know how everything works in the body anatomically and physiologically, and I give nursing care if needed, in my second semester, I will learn to inject and maybe take blood samples.
I have a lot of patience to teach, I like to explain things that they don't understand dynamically or relate them to objects. I like to walk and enjoy the surroundings and I enjoy it more when I'm with children because they always have something to ask. It's very fun and pleasant to observe the curiosity of children about everything because they learn more and more and you're part of that learning.

I'm good at following recipes for cakes or food, it's a hobby that I develop during my quarantine with my nieces, I like it because you teach them that they can also help and enjoy the moment and that they know how to develop greater skills, the objective is to assimilate the tasks or obligations as something funny and do not feel it or do it in a bad mood.
Please describe your hobbies
My hobbies are:
Swimming because I have always dedicated myself to doing that sport and it is the one I like the most apart from basketball, it is a good sport or exercise because all the muscles of the body are activated and I usually practice it on weekends.
During the week sometimes I exercise at home or go to the gym because I don't like people to see me exercising, and I go to the gym when I am accompanied, apart from exercising at home it does not give the same results as going to the gym at the gym where you apply weight and resistance
I love walking, seeing the city, the landscapes, the people, I consider it a good distraction and hobby that is why I prefer to walk or ride a bicycle than to take the bus, I enjoy it a lot and getting to know new places is extremely fun because when you are in a place again, you are aware of where you have to return. I am a very active and curious person.
Sometimes I usually have cravings, and I usually prepare cakes or cooking recipes and I like to do this more when I am listening to music and dancing while I bake or prepare the other ingredients, it is an activity that I also like to do accompanied, usually I used to do it with my nieces and my sister.
I am always surrounded by people, I rarely like to be alone, I like to read people, see their actions, their physical and linguistic gestures, I like to spend time with people who are warm and who do not make any problems, they are fun and in a good mood.
You can only send a massage to Laura Dennisse if you are interested in this applicant (see above).
Contact
415-376-0202
Agent Au Pair
837 Whalley Avenue
06515 New Haven

www.agentaupair.com
info@agentaupair.com