Laura Valentina, 19 years from Bogotá, Colombia (ID 1169699)
Spanish(Native), English(B2)
01 Aug 2022 - 01 Feb 2023
12 - 24 Months
Mar 2024
Big City, Suburb, Town
7-10 Year, 11-14 Year
Yes, with the mother
Yes
Yes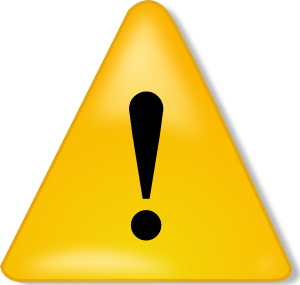 Documented hours with children over 2y: 4,958h
Documented hours with family members: 504h
Maximum number of children to care for: 3
Driving weekly, driver's license since May 2022 (driving since January 2022)

Fully vaccinated with an approved vaccine

Laura Valentina is an communicative and adaptable 19y old Au Pair from Colombia who speaks Spanish and English. She has no siblings. Laura has experience with children from 3 through 14y old. She has been working as a babysitter for 2 families and has taken care of a younger family member. Laura is first aid trained, has her drivers license since May 2022 but she is driving since January 2022 already. She is driving on a weekly basis. Laura plays the keyboard and in her free time she likes to cook, to be outdoors, to watch movies, to travel, exercise, listen to music, to be around animals and to spend time with her family.

Video Presentation: https://youtu.be/qLRyFZCGMb0

***You can check approximate visa appointment wait times for an exchange visitor visa here: https://travel.state.gov/content/travel/en/us-visas/visa-information-resources/wait-times.html
Care Experience
With which age group do you have experience
None
Poor
Intermediate
A lot of
Newborns

Newborns

None

1-2 Year

1-2 Year

None

3-6 Year

3-6 Year

A lot of

7-10 Year

7-10 Year

A lot of

11-14 Year

11-14 Year

A lot of

15 Year+

15 Year+

None
What kind of experience do you have in child care?
None
Poor
Intermediate
A lot of
Changing Diapers

Changing Diapers

Intermediate

Feeding

Feeding

A lot of

Bathing

Bathing

A lot of

Putting children to bed

Putting children to bed

Intermediate

Dressing

Dressing

A lot of

Preparing Meals

Preparing Meals

A lot of

Reading books

Reading books

A lot of

Tinkering

Tinkering

A lot of

Playing

Playing

A lot of
Would you take care of a special needs child? No
Have experiences in taking care of a special needs child? No
Details of your experiences
Experience and duration
Age and name of the children
Number
Gender
Total hours

Babysitter


06/07/2019 - 07/20/2021

Age and name of the children

Luciana Cantor Hernandez, I have taken care of her since she was 5 years old, now she is 7.

Number

1

Gender

Female

Total hours

4423

Babysitter


10/05/2021 - 01/20/2022

Age and name of the children

Martin Valderrama, he is 5 years old. I took care of him for almost 4 months.

Number

1

Gender

Male

Total hours

535

Family experience


01/07/2022 - 05/28/2022

Age and name of the children

Gabriela Lombo, she is 2 years old. I took care of her for almost five months.

Number

1

Gender

Female

Total hours

504
Have you been an au pair abroad before No
What kind of experience do you have in house work?

None
Poor
Intermediate
A lot of
Cleaning up

Cleaning up

A lot of

Ironing

Ironing

A lot of

Doing laundry

Doing laundry

A lot of

Vacuuming

Vacuuming

Intermediate

Baking

Baking

Intermediate

Preparing Snacks

Preparing Snacks

A lot of

Cooking

Cooking

A lot of

Gardening

Gardening

None
If you have any other Child Care Experience we should know of, please describe them
My experience with Luciana Cantor, was very nice because she was very shy but as I shared more with her and with the activities we did to interact more and have fun, she started to be more social and spontaneous, and now she likes to make friends at her school and stopped being shy. I consider that it was a learning experience for both of us because I helped her to develop better, and I also learned from her that with patience and dedication we can achieve whatever we want.
I also had experience taking care of Martin, he is a very cheerful and happy child, when we shared the days it was a very comforting experience because I was in his learning process, while he was learning the first things in school. And also when I took care of my cousin it was a great challenge because I learned to pay attention to every detail to understand the baby's needs when she was hungry and when she wanted to sleep, however with love and care it was always a good experience.
With the baby Gabriela, the experience was very beautiful, because I helped her through song games, videos of animal sounds, lyrics, and numbers to develop her ability to speak and communicate things because she used to only express herself through signs but now she can talk more and perform better.
Knowledge/Skills
What is your native language? Spanish
How good is your level of foreign languages?
Language
Level
Studied language for
Comments/Certificate

Language

- English

Level

Upper intermediate (B2)

Studied language for

20 Month

Comments/Certificate

Smart Academy
Driving skills
Do you have a driving licence? Yes, with experience
Since when you are driving Jan 2022
How often do you drive? Weekly
You have experience with driving in The City, The Motorway
You have experience driving a car with Manual and Automatic Transmission
Additional knowledge and skills
Did you attend a first-aid training? Yes
What is your swimming level? Good
Are you able to ride a bicycle? Yes
Can you do horse riding? Yes
Do you play any musical instruments? Yes
I play the keyboard.
Do you play sports? Yes
If you have any other areas of knowledge or skills, please describe them below:
I consider I have excellent communication skills. I am a person with the ability to listen to others in order to find solutions and I have the capability to adapt to changes in different circumstances. I have artistic skills because I took a course in plastic arts and lettering, and I am very good at board games especially puzzles with many pieces, I like to create choreographies. And I also like and consider that I am very talented at drawing.
Please describe your hobbies
I like to cook and make recipes as well as desserts and snacks, additionally, I love to go to nature reserves, I enjoy watching movies, going out to see new places, dancing, taking pictures of landscapes or new things that I didn't know before.
I like exercising because it's an excellent way to keep yourself healthy and entertained, playing with animals and listening to music. I also enjoy walking outdoors, trying new food, and spending time with my family.
You can only send a massage to Laura Valentina if you are interested in this applicant (see above).
Contact
415-376-0202
Agent Au Pair
837 Whalley Avenue
06515 New Haven

www.agentaupair.com
info@agentaupair.com