Tomasa, 26 years from Monte Plata, Dominican Republic (ID 1153630)
Spanish(Native), English(B1)
01 Jul 2021 - 01 Feb 2022
12 - 24 Months
Feb 2023
Big City, Countryside
3-6 Year, 7-10 Year, 11-14 Year
Yes, with the mother
Yes
Yes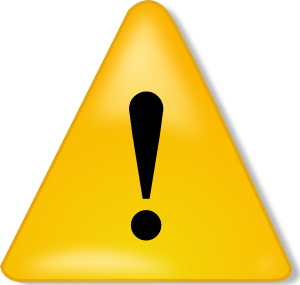 Documented hours with children over 2y: 3,340h
Open to work with children with Special Needs
Maximum number of children to care for: 3
Driving occasionally, driver's license since December 2020 (driving since June 2020)

Tomasa is an active and patient 26y old Au Pair from the Dominican Republic who speaks Spanish and English. She has 2 siblings who are older. Tomasa has experience with children from 3 through 15+y old. She has been a babysitter for 2 families and worked for 1 of them for about 2y. Tomasa is first aid trained, has her drivers license since December 2020 but has been driving since June 2020 already. She is driving occasionally. In her free time she likes to exercise, cook, play volleyball, to bike, spend time with family and friends as well as to go camping or hiking.

Video Presentation: https://youtu.be/wbHqB4nHypY
Care Experience
With which age group do you have experience
None
Poor
Intermediate
A lot of
Newborns

Newborns

None

1-2 Year

1-2 Year

None

3-6 Year

3-6 Year

A lot of

7-10 Year

7-10 Year

A lot of

11-14 Year

11-14 Year

Intermediate

15 Year+

15 Year+

Intermediate
What kind of experience do you have in child care?
None
Poor
Intermediate
A lot of
Changing Diapers

Changing Diapers

A lot of

Feeding

Feeding

Intermediate

Bathing

Bathing

Intermediate

Putting children to bed

Putting children to bed

A lot of

Dressing
Preparing Meals

Preparing Meals

Intermediate

Reading books
Tinkering

Tinkering

A lot of

Playing

Playing

A lot of
Would you take care of a special needs child? Yes
Have experiences in taking care of a special needs child? No
Details of your experiences
Experience and duration
Age and name of the children
Number
Gender
Total hours

Babysitter


May /25/2018 - Dec /20/2018

Age and name of the children

Inaya 3 years Arisleydi 5 years Kelvin 8

Number

3

Gender

Female

Total hours

2600

Babysitter


02/07/2017 - 01/15/2019

Age and name of the children

Kelly 6 years Jose 8 years

Number

2

Gender

Both

Total hours

740
Have you been an au pair abroad before Yes
Specify the recent countries along with duration:

What kind of experience do you have in house work?

None
Poor
Intermediate
A lot of
Cleaning up

Cleaning up

Intermediate

Ironing

Ironing

None

Doing laundry

Doing laundry

A lot of

Vacuuming

Vacuuming

Poor

Baking

Baking

Intermediate

Preparing Snacks

Preparing Snacks

Intermediate

Cooking

Cooking

None

Gardening

Gardening

Intermediate
If you have any other Child Care Experience we should know of, please describe them
I have had experiences with children playing volleyball, riding a bicycle, reading books, playing different games in the park and also camping in the mountains.
Knowledge/Skills
What is your native language? Spanish
How good is your level of foreign languages?
Language
Level
Studied language for
Comments/Certificate

Language

- English

Level

Intermediate (B1)

Studied language for

3 Select

Comments/Certificate

Inglish inmersión program
Driving skills
Do you have a driving licence? Yes, with experience
Since when you are driving Jun 2020
How often do you drive? Occasionally
You have experience with driving in The Countryside
You have experience driving a car with Automatic Transmission
Additional knowledge and skills
Did you attend a first-aid training? Yes
What is your swimming level? Good
Are you able to ride a bicycle? Yes
Can you do horse riding? Yes
Do you play any musical instruments? No
Do you play sports? Yes
If you have any other areas of knowledge or skills, please describe them below:
I am very good at gymnasium, I prepare many pretty recipes such as desserts and sweets, I play volleyball and sometimes I ride a bike
Please describe your hobbies
I love doing exercises and keeping fit, it makes me good to go for a walk and run.
During the week I get up at 6 am and go to the gym every day. Although I have my coach I know all the routines and I work my whole body in parts.
You can only send a massage to Tomasa if you are interested in this applicant (see above).
Contact
415-376-0202
Agent Au Pair
837 Whalley Avenue
06515 New Haven

www.agentaupair.com
info@agentaupair.com