Stefany Constanza, 20 years from Florencia, Colombia (ID 1149591)
Spanish(Native), English(B1), Korean(A1)
01 Jun 2021 - 01 Jun 2022
12 - 24 Months
Jun 2024
Big City, Village
3-6 Year, 7-10 Year, 11-14 Year
Yes, with any of them
Yes
No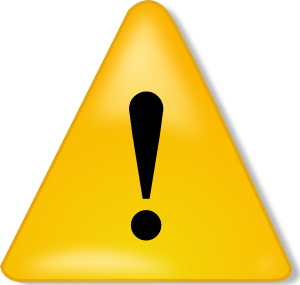 Infant Qualified (preference for working with children over 2y old)

Stefany Constanza is a creative and responsible 19y old Au Pair from Colombia who speaks Spanish, English and some Korean. She has 1 sibling who is older. Stefany has experience with children from 1 through 15+y old. She has been working as a nanny for about 1y. Stefany is first aid trained, has her drivers license since December 2019 and she is driving on a weekly basis. In her free time she likes to do crafts, play volleyball, bake, travel, listen to music or spend time with family and friends.

Video Presentation: https://youtu.be/OIXnCG3K9LE
Care Experience
With which age group do you have experience
None
Poor
Intermediate
A lot of
Newborns

Newborns

None

1-2 Year

1-2 Year

Intermediate

3-6 Year

3-6 Year

Intermediate

7-10 Year

7-10 Year

Intermediate

11-14 Year

11-14 Year

A lot of

15 Year+

15 Year+

A lot of
What kind of experience do you have in child care?
None
Poor
Intermediate
A lot of
Changing Diapers

Changing Diapers

Intermediate

Feeding

Feeding

Intermediate

Bathing

Bathing

Intermediate

Putting children to bed

Putting children to bed

Intermediate

Dressing

Dressing

A lot of

Preparing Meals

Preparing Meals

Intermediate

Reading books

Reading books

Intermediate

Tinkering

Tinkering

Intermediate

Playing

Playing

A lot of
Would you take care of a special needs child? No
Have experiences in taking care of a special needs child? No
Details of your experiences
Experience and duration
Age and name of the children
Number
Gender
Total hours

Nanny


02/01/2019 - 04/12/2020

Age and name of the children

Kory Ramos Muñoz was 4 years old and Arlyng Manuel Muñoz Tarazona was 1 month.

Number

2

Gender

Male

Total hours

1530

Internship


5/17/2018 - 11/21/2018

Age and name of the children

Student group, 8-10y old

Number

>20

Gender

Both

Total hours

56

Babysitter


9/15/2020 - ongoing

Age and name of the children

Joel Fernando, 1y

Number

1

Gender

Male

Total hours

608

Babysitter


2/25/2018 - 8/27/2020

Age and name of the children

Valerie and Katherine, 7 and 13y (Family members)

Number

2

Gender

Female

Total hours

864
Have you been an au pair abroad before No
What kind of experience do you have in house work?

None
Poor
Intermediate
A lot of
Cleaning up

Cleaning up

Intermediate

Ironing

Ironing

Intermediate

Doing laundry

Doing laundry

Intermediate

Vacuuming

Vacuuming

Intermediate

Baking

Baking

Intermediate

Preparing Snacks

Preparing Snacks

A lot of

Cooking

Cooking

Intermediate

Gardening

Gardening

Intermediate
If you have any other Child Care Experience we should know of, please describe them
I have had a lot of experiences:

One is my previous high school where I had to present a social project with a partner. I was a teacher for 3 months, I chose it because I like so much the children, being part of their lives. It gives me great joy since at some point we were. I like it because the children transmit joys, dreams and lots of energy. Their positivism drives them to be someone who believes that we can do anything. Our goal was to teach them the values and rights they have, also laugh, play, and enjoy life and it was a success.

The second one was and is with my two cousins Valerie and Katherine. They were 7 years old and 12 years old, now they are 11 years old and 15 almost 16 years old. They are Carolina´s daughters. Carolina is my cousin and she works in the hospital all the time. I take care of them and I help them with homework, I pick them up and drop them off the school at home and take them any place they need. I prepare always the dinner and snacks for the afternoon and I do the laundry and organize the clothes.
They are amazing girls and so sweet. We are very close and we also super friends and We have a great, beautiful and warm friendship. We share bad and good moments, advice, and more.
Knowledge/Skills
What is your native language? Spanish
How good is your level of foreign languages?
Language
Level
Studied language for
Comments/Certificate

Language

- English

Level

Intermediate (B1)

Studied language for

1 Year/s

Comments/Certificate

Language

Korean

Level

Beginner (A1)

Studied language for

5 Month

Comments/Certificate
Driving skills
Do you have a driving licence? Yes, with experience
Since when you are driving Dec 2019
How often do you drive? Weekly
You have experience with driving in The City
You have experience driving a car with Automatic Transmission
Additional knowledge and skills
Did you attend a first-aid training? Yes
What is your swimming level? Good
Are you able to ride a bicycle? Yes
Can you do horse riding? Yes
Do you play any musical instruments? No
Do you play sports? Yes
If you have any other areas of knowledge or skills, please describe them below:
I like doing a lot of crafts and doing snacks like cookies, desserts, or cakes because I consider myself a creative person, and my girls and boys get happy and enjoy what I do. What it is with Valerie we really like to make cakes whether they are oreo or chocolate, chocolate is her favorite flavor. On the other hand, when Kathe is with me we like to make food, both she and I like spaghetti too much. We get very delicious, just like everything else. Most of the time we meet Dania and Yeiner we make pizza, I really didn't know how they were made. Weiner taught me how to make them look great for him despite his age. He says he is a great chef and he wants to be it, that is his dream and I hope I will make it and be there with him.
Please describe your hobbies
I like learning many languages on Youtube, Nextflix or watching movies, dramas, playing volleyball, listening to music in any language and I love traveling with my family and spending time with my friends. Also, my best bet is to take care of my children and see their growth, so see also my personal growth, see the person I am today thanks to those experiences, every day that passes I am a better person, chef, friend, sister, and even mom. I like very much to merge all these because each one helps me to grow to think as an independent person with responsibilities, being respectful, loving, friendly, and judicious. And in addition to making a child again and smile.
You can only send a massage to Stefany Constanza if you are interested in this applicant (see above).
Contact
415-376-0202
Agent Au Pair
837 Whalley Avenue
06515 New Haven

www.agentaupair.com
info@agentaupair.com