Juliana Marcela, 20 years from Bogota, Colombia (ID 1160070)
Spanish(Native), English(B2), French(A1)
26 Sep 2021 - 11 Feb 2022
12 - 21 Months
Jul 2023
Big City, Suburb, Town
3-6 Year, 7-10 Year, 11-14 Year
Yes, with the mother
Yes
Yes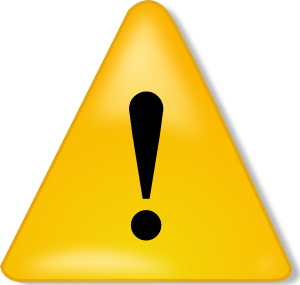 Documented hours with children over 2y: 1,668h
Documented hours with family members: 46h
Maximum number of children to care for: 2
Driving weekly, driver's license since January 2021

Received first dose of an approved vaccine (2nd in progress)

Juliana Marcela is a responsible and trustworthy 19y old Au Pair from Colombia who speaks Spanish, English and some French. She has 1 sibling who is older. Juliana has experience with children from 3 through 10y old. She has been a babysitter and did an internship where she worked with a group of children. She has also been a tutor for a younger family member. Juliana is first aid trained, has her drivers license since January 2021 and she is driving weekly. She plays the violin and in her free time she likes to play soccer, to sing (choir), to cook, go to the gym, to bike, swim, paint, dance and to practice taekwondo.

Video Presentation: https://youtu.be/9Z4StZxhdQE
Care Experience
With which age group do you have experience
None
Poor
Intermediate
A lot of
Newborns

Newborns

Poor

1-2 Year

1-2 Year

None

3-6 Year

3-6 Year

A lot of

7-10 Year

7-10 Year

A lot of

11-14 Year

11-14 Year

None

15 Year+

15 Year+

None
What kind of experience do you have in child care?
None
Poor
Intermediate
A lot of
Changing Diapers

Changing Diapers

Poor

Feeding

Feeding

A lot of

Bathing

Bathing

Poor

Putting children to bed

Putting children to bed

None

Dressing

Dressing

Intermediate

Preparing Meals

Preparing Meals

A lot of

Reading books

Reading books

Intermediate

Tinkering

Tinkering

Intermediate

Playing

Playing

Intermediate
Would you take care of a special needs child? No
Have experiences in taking care of a special needs child? No
Details of your experiences
Experience and duration
Age and name of the children
Number
Gender
Total hours

Babysitter


1-04-2020 - 10-09-2021

Age and name of the children

Gabriela, 4 years

Number

1

Gender

Female

Total hours

1584

Tutoring


06-02-2021 - 21-08-2021

Age and name of the children

Leonardo, 9 years (family member)

Number

2

Gender

Male

Total hours

46

Internship


21-07-2021 - 31-08-2021

Age and name of the children

Group of kids of the different ages between 4-5

Number

14

Gender

Both

Total hours

84
Have you been an au pair abroad before No
What kind of experience do you have in house work?

None
Poor
Intermediate
A lot of
Cleaning up

Cleaning up

Intermediate

Ironing

Ironing

Poor

Doing laundry

Doing laundry

Poor

Vacuuming

Vacuuming

None

Baking

Baking

Intermediate

Preparing Snacks

Preparing Snacks

A lot of

Cooking

Cooking

A lot of

Gardening

Gardening

None
If you have any other Child Care Experience we should know of, please describe them
When I was in 10th grade I made social service teaching English and Taekwondo in a public school for children, their ages were 7,8 and 9 years old. That was in 2018, when I was 16 years old. With the help of a children teacher we created some activities that were fun but with the objective that the kids learn, most of the actives involve drawings, songs, pictures and toys. For Taekwondo it was easier because the actives were basically physical activities, and basic stokes. This kids were from a public school, in Colombia is not that good the public education, so I learned that if you give them the opportunity of learn most of the kids are going to take it and they will enjoy it, because they are children and with a little of endeavor and love they will remember you and they will get that knowledge.
Knowledge/Skills
What is your native language? Spanish
How good is your level of foreign languages?
Language
Level
Studied language for
Comments/Certificate

Language

- English

Level

Upper intermediate (B2)

Studied language for

11 Year/s

Comments/Certificate

PET

Language

- French

Level

Beginner (A1)

Studied language for

3 Year/s

Comments/Certificate

school
Driving skills
Do you have a driving licence? Yes, with experience
Since when you are driving Jan 2021
How often do you drive? Weekly
You have experience with driving in The City, The Countryside, The Motorway
You have experience driving a car with Manual and Automatic Transmission
Additional knowledge and skills
Did you attend a first-aid training? Yes
What is your swimming level? Good
Are you able to ride a bicycle? Yes
Can you do horse riding? Yes
Do you play any musical instruments? Yes
Violin and voice, I have played the violin since I was ten years old, at first it was an idea of my parents but later I started to like it I was in the band of my school, but later I changed for the choir, I am a mezzo and sometimes my director made me sing with men. The music is a part of me I really get inspired my music, Last year I started practicing drums and was the best thing I could do, drums goes better with personality and enjoy it more. I would like to keep this instruments and continue practicing them.
Do you play sports? Yes
Yes, I play soccer, I have practiced it since 2016, its my favorite sport so I became the captain of my team, I play as a forward and sometimes as a flyer. Also, I practiced Taekwondo, currently I have the blue belt, it is a very interesting sport be
If you have any other areas of knowledge or skills, please describe them below:
I like to create in the kitchen, I cook for myself everyday, I always read for recipes and dishes, most of them healthy or fit. Some people thing that eat health is boring and untasted but I have show to my family and friends that it does not have to be this way you can eat rich and still be healthy. On the other hand I know how to cook traditional Colombian food and dessert.

I like fashion, some clothes in my closet are made by me, I paint my own clothes and make some jewerly. My grandmother taught me how to make necklaces and bracelets.

Personality Test Result:
Blue (primary)- Need to have integrity and be appreciated. They are focused on quality and creating strong relationships.
Red (secondary)- Need to look good technically, be right, and be respected. They are strong leaders and love challenges.
Please describe your hobbies
I go to the gym everyday, I ride my bike twice a week, I like to swim, I like to paint and make some ilustrations and I really like to dance.
I have perform in the USA in 2018 in 3 different places: In Mapple Grove and Stillwater, Minnesota and in Atlanta, Georgia, I dance Colombian typical dances and teach some urban dances.
In Colombia I have performed in different schools and universities with my friends because we had a group of dance. I started dancing when I was 7 seven years old with ballet but I have to leave it because an elbow injury, but I never stop dancing. I like to dance hip hop, reggaeton, merengue and bachata.
You can only send a massage to Juliana Marcela if you are interested in this applicant (see above).
Contact
415-376-0202
Agent Au Pair
837 Whalley Avenue
06515 New Haven

www.agentaupair.com
info@agentaupair.com