Isamar, 25 years from Las Terrenas, Dominican Republic (ID 1150875)
Spanish(Native), English(B1)
01 Nov 2021 - 30 Apr 2022
12 Months
Apr 2022
Big City, Suburb, Village
3-6 Year, 7-10 Year, 11-14 Year
Yes, with any of them
Yes
Yes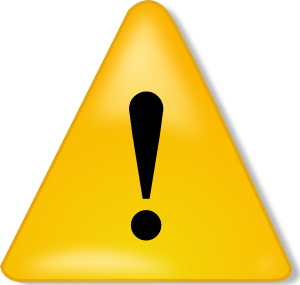 Documented hours with children over 2y: 2,240h
Documented hours with family members: 352h
Open to work with children with Special Needs
Maximum number of children to care for: 3
Driving weekly, driver's license since April 2021 (learners license in September 2020, driving since February 2019)

Isamar is a responsible and respectful 24y old Au Pair from the Dominican Republic who speaks Spanish and English. She has 2 siblings who are older. Isamar has experience with children from 2 through 15+y old. She has been a teacher for about 6m, a tutor and she has also been taking care of her nephews. Isamar is first aid trained, has her drivers license since April 2021 but is driving since February 2019 already. She is driving weekly. In her free time she likes to read, go to the beach, spend time with family and friends, listen to music and to spend time outdoors.

Video Presentation: https://youtu.be/i5c1cCbbw8Q
Care Experience
With which age group do you have experience
None
Poor
Intermediate
A lot of
Newborns

Newborns

None

1-2 Year

1-2 Year

None

3-6 Year

3-6 Year

Intermediate

7-10 Year

7-10 Year

A lot of

11-14 Year

11-14 Year

A lot of

15 Year+

15 Year+

Intermediate
What kind of experience do you have in child care?
None
Poor
Intermediate
A lot of
Changing Diapers

Changing Diapers

Intermediate

Feeding

Feeding

A lot of

Bathing

Bathing

A lot of

Putting children to bed

Putting children to bed

A lot of

Dressing

Dressing

Intermediate

Preparing Meals

Preparing Meals

A lot of

Reading books

Reading books

A lot of

Tinkering

Tinkering

A lot of

Playing

Playing

A lot of
Would you take care of a special needs child? Yes
Have experiences in taking care of a special needs child? No
Details of your experiences
Experience and duration
Age and name of the children
Number
Gender
Total hours

Teacher


09-15-2017 - 05-20-2018

Age and name of the children

Group 9-10 years

Number

>20

Gender

Both

Total hours

1280

Tutoring


10-01-2018 - 06-8-2019

Age and name of the children

Brainel González 6 years oldrnBrianel Gonzalez 10 years old

Number

2

Gender

Male

Total hours

960

Nanny


07-05-2019 - 06-10-2020

Age and name of the children

Ranxys Rene 3 years old. (family member)

Number

1

Gender

Male

Total hours

352
Have you been an au pair abroad before No
What kind of experience do you have in house work?

None
Poor
Intermediate
A lot of
Cleaning up

Cleaning up

Intermediate

Ironing

Ironing

Poor

Doing laundry

Doing laundry

Intermediate

Vacuuming

Vacuuming

None

Baking

Baking

Poor

Preparing Snacks

Preparing Snacks

A lot of

Cooking

Cooking

A lot of

Gardening

Gardening

None
If you have any other Child Care Experience we should know of, please describe them
It was not directly a job but the baby of a cousin had a small accident with burns when he was one year old, so the days that my cousin had to study I took care of the baby with supervision and instructions from her doctor at that time, and thanks to the fact that we were all able to help with the baby today is a healthy child.
Knowledge/Skills
What is your native language? Spanish
How good is your level of foreign languages?
Language
Level
Studied language for
Comments/Certificate

Language

- English

Level

Intermediate (B1)

Studied language for

2 Year/s

Comments/Certificate
Driving skills
Do you have a driving licence? Yes, with experience
Since when you are driving Feb 2019
How often do you drive? Weekly
You have experience with driving in The City
You have experience driving a car with Manual Transmission
Additional knowledge and skills
Did you attend a first-aid training? Yes
What is your swimming level? Good
Are you able to ride a bicycle? Yes
Can you do horse riding? Yes
Do you play any musical instruments? No
Do you play sports? No
If you have any other areas of knowledge or skills, please describe them below:
I know how to do crafts and birthday decorations. I usually do it for the birthdays of my nephews, friends or family, I can make decorations of dolls depending on the taste of the child or that they look more delicate as for adults with balloons.

Personality Test Result:
Red (primary)- Need to look good technically, be right, and be respected. They are strong leaders and love challenges.
Blue (secondary)- Need to have integrity and be appreciated. They are focused on quality and creating strong relationships.
Please describe your hobbies
I like to read, go to the beach,share with my family and friends and listen music. I really like reading because books immerse us in stories, we live in ancient times just by making stories. I love the beach because feeling the sea, listening to the waves and enjoying the sun is like taking a break from the rush of the world and rather enjoying nature.
You can only send a massage to Isamar if you are interested in this applicant (see above).
Contact
415-376-0202
Agent Au Pair
837 Whalley Avenue
06515 New Haven

www.agentaupair.com
info@agentaupair.com