Kury Tamia, 18 years from Ambato, Ecuador (ID 1167936)
Spanish(Native), English(B1)
28 May 2022 - 28 Nov 2022
12 Months
May 2023
Big City, Suburb, Town, Village, Countryside
3-6 Year, 7-10 Year, 11-14 Year
Yes, with any of them
Yes
Yes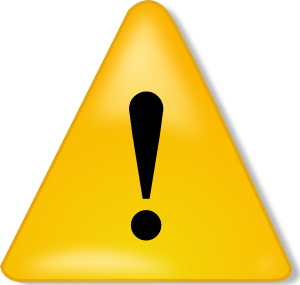 Documented hours with children over 2y: 1,871h
Maximum number of children to care for: 2
Driving weekly, driver's license since April 2022 (driving since August 2019)

Fully vaccinated with an approved vaccine

Kury Tamia is an organized and social 18y old Au Pair from Ecuador who speaks Spanish and English. She has 3 siblings who are older. Tamia has experience with children from 3 through 14y old. She has been working as a teacher for 2 groups of children. Tamia is first aid trained, had her drivers license since April 2022 but she is driving since August 2019 already. She is driving on a weekly basis. She plays the violin, guitar, pianica and lyre. In her free time she likes to hike, dance, paint, travel, spend time with family and friends, to bake and to watch movies.

Video Presentation: https://youtu.be/pPxI7YKgY0c

***You can check approximate visa appointment wait times for an exchange visitor visa here: https://travel.state.gov/content/travel/en/us-visas/visa-information-resources/wait-times.html
Care Experience
With which age group do you have experience
None
Poor
Intermediate
A lot of
Newborns

Newborns

None

1-2 Year

1-2 Year

None

3-6 Year

3-6 Year

A lot of

7-10 Year

7-10 Year

A lot of

11-14 Year

11-14 Year

Intermediate

15 Year+

15 Year+

Poor
What kind of experience do you have in child care?
None
Poor
Intermediate
A lot of
Changing Diapers

Changing Diapers

Poor

Feeding

Feeding

A lot of

Bathing

Bathing

Intermediate

Putting children to bed

Putting children to bed

A lot of

Dressing

Dressing

A lot of

Preparing Meals

Preparing Meals

Intermediate

Reading books

Reading books

A lot of

Tinkering

Tinkering

Intermediate

Playing

Playing

A lot of
Would you take care of a special needs child? No
Have experiences in taking care of a special needs child? No
Details of your experiences
Experience and duration
Age and name of the children
Number
Gender
Total hours

Teacher


10/15/2017 - 06/28/2018

Age and name of the children

Group of children from 5 to 10 years old.

Number

20

Gender

Both

Total hours

549

Teacher


02/05/2018 - 10/15/2019

Age and name of the children

Group of children from 4 to 12 years old.

Number

12

Gender

Both

Total hours

1322
Have you been an au pair abroad before No
What kind of experience do you have in house work?

None
Poor
Intermediate
A lot of
Cleaning up

Cleaning up

A lot of

Ironing

Ironing

Poor

Doing laundry

Doing laundry

A lot of

Vacuuming

Vacuuming

Intermediate

Baking

Baking

Intermediate

Preparing Snacks

Preparing Snacks

A lot of

Cooking

Cooking

A lot of

Gardening

Gardening

Intermediate
If you have any other Child Care Experience we should know of, please describe them
Family experience
I have always thought that children are the basis of change, it is just a matter of paying attention to each maneuver they perform, educating them in a better way so that in the course of their lives they develop their full potential. This idea began to arise in me since I began to take care of my cousins: LLamilet Toala, 3 years old, Deibit Toala, 5 years old, Dayana Toala, 7 years old, Evelyn Toala, 9 years old, and William Chuquiana, 11 years old, through care activities. staff, either preparing snacks (shakes, cookies, fruit salad...) cleaning them (dressing them, bathing them, combing their hair...), or sharing recreational activities such as: walking barefoot on the floor of the house, the lawn, or the water , letting children feel sensations through their bare feet, walking in the countryside, having a picnic, rolling around in a meadow, climbing a tree to collect fruit and discovering the pleasure of eating something that they themselves have picked with their own hands. hands, climbing mountains and reaching the top, are experiences that I believe will avoid fears in children, setting up a shelter or a cabin with branches fallen from trees or cardboard boxes, will increase the skills to create new things, jump in bed and fighting pillows, were experiences where I could see how quickly they learn, the inexhaustible energy they have before any activity and their enormous capacity to invent new things, they made me understand that respect, patience and love are values ​​that they sow humble people with great ideals, it's really amazing. During this time I had the opportunity to live and experience new ways of teaching, they learned as much from me as I did from them.
Knowledge/Skills
What is your native language? Spanish
How good is your level of foreign languages?
Language
Level
Studied language for
Comments/Certificate

Language

- English

Level

Intermediate (B1)

Studied language for

2 Year/s

Comments/Certificate

Certificate
Driving skills
Do you have a driving licence? Yes, with experience
Since when you are driving Aug 2019
How often do you drive? Weekly
You have experience with driving in The City, The Countryside
You have experience driving a car with Manual Transmission
Additional knowledge and skills
Did you attend a first-aid training? Yes
What is your swimming level? Intermediate
Are you able to ride a bicycle? Yes
Can you do horse riding? Yes
Do you play any musical instruments? Yes
I practice and play the violin, the guitar, a little bit the pianica and the lyre
Do you play sports? Yes
If you have any other areas of knowledge or skills, please describe them below:
Regarding my abilities, I recognize that I am a very sociable, kind, respectful, affectionate, tender and fun person, I can earn the trust and affection of children through music and dance, I can play some instruments and I paint pictures reason why I have been able to stimulate my imagination, communication and creativity. I can encourage people around me especially if they are in difficult times, dance to all kinds of music and learn things very quickly, reasons that have helped me grow as a person both mentally and physically. In addition, I consider myself a responsible person at all times and I help my mother with household chores such as sweeping, cooking, laundry and tidying the rooms.
Please describe your hobbies
I have many hobbies, I love taking care of children, playing and above all sharing moments with them, discovering new places especially if they are related to nature. In addition, hiking, picnics, excursions, photography, driving, dancing, painting abstract art, traveling and getting to know other cultures and ways of life have always caught my attention. In my free time I often go out with my friends, prepare lunch or dinner with my all family, make shortbread or chocolate cakes and cookies, brownies and fruit smoothies. Also, I really enjoy listening to music (electronic, K-pop, instrumental, ancestral, reggeton, romantic, rap, etc.), watching movies (romantic, action, adventure and science fiction) or Korean and Turkish novels, I am currently learning to play violin and guitar. To be honest, I always look to spend my time doing some fun activity that makes me happy.
You can only send a massage to Kury Tamia if you are interested in this applicant (see above).
Contact
415-376-0202
Agent Au Pair
837 Whalley Avenue
06515 New Haven

www.agentaupair.com
info@agentaupair.com