Lorena Yanina, 26 years from Santo Tomé, Argentina (ID 1157119)
Spanish(Native), English(B1), Portuguese(A2)
26 Aug 2021 - 29 Dec 2021
12 - 24 Months
Oct 2022
Big City, Suburb
3-6 Year, 7-10 Year, 11-14 Year, 15 Year+
Yes, with any of them
Yes
Yes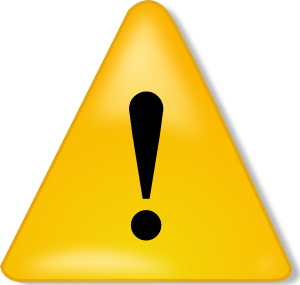 Documented hours with children over 2y: 3,584h
Maximum number of children to care for: 2
Driving weekly, driver's license since March 2021

Fully vaccinated with an approved vaccine

Lorena Yanina is an open-minded and adaptable 26y old Au Pair from Argentina who speaks Spanish, English and some Portuguese. She has no siblings. Lorena has experience with children from 2 through 15+y old. She has been a babysitter for 2 families and has worked for 1 of them from 2014 through 2019. Lorena is first aid trained, has her drivers license since March 2021 and she is driving weekly. In her free time she likes to do sports (handball, basketball, volleyball), to run, travel, read, listen to music and to watch movies.

Video Presentation: https://youtu.be/-7cF3aezW8M
Care Experience
With which age group do you have experience
None
Poor
Intermediate
A lot of
Newborns

Newborns

None

1-2 Year

1-2 Year

Poor

3-6 Year

3-6 Year

A lot of

7-10 Year

7-10 Year

A lot of

11-14 Year

11-14 Year

A lot of

15 Year+

15 Year+

A lot of
What kind of experience do you have in child care?
None
Poor
Intermediate
A lot of
Changing Diapers

Changing Diapers

None

Feeding

Feeding

Intermediate

Bathing

Bathing

Poor

Putting children to bed

Putting children to bed

Intermediate

Dressing

Dressing

A lot of

Preparing Meals

Preparing Meals

Intermediate

Reading books

Reading books

A lot of

Tinkering

Tinkering

A lot of

Playing

Playing

A lot of
Would you take care of a special needs child? No
Have experiences in taking care of a special needs child? No
Details of your experiences
Experience and duration
Age and name of the children
Number
Gender
Total hours

Babysitter


17th March 2014 - 29th November 2019

Age and name of the children

Luz Morena,5 years. Elías Benjamin, 2 years.

Number

2

Gender

Both

Total hours

3264

Babysitter


06th April 2020 - 04th December 2020

Age and name of the children

Malena Isabel, 9 years.

Number

1

Gender

Male

Total hours

320
Have you been an au pair abroad before No
What kind of experience do you have in house work?

None
Poor
Intermediate
A lot of
Cleaning up

Cleaning up

Poor

Ironing

Ironing

A lot of

Doing laundry

Doing laundry

Intermediate

Vacuuming

Vacuuming

Poor

Baking

Baking

Intermediate

Preparing Snacks

Preparing Snacks

A lot of

Cooking

Cooking

Intermediate

Gardening

Gardening

Intermediate
If you have any other Child Care Experience we should know of, please describe them
I also had the experience in taking care of children when I was the coach of a handball team where I was in charge of the group of children of different ages. That really helped me develop different methodologies over the years for dealing with children.
During that time the children performed training games, coordination exercises, ball throwing, individual and group exercises, races, defense and attack tactics, throwing techniques and defense position, etc.
In training, I taught them responsibility: arrive on time for training, have parental permission to compete and travel, and have health insurance. Also be kind to other children: help others if someone falls, share water in the break, encourage and support other children.
Finally, I taught them fellowship, they were all a team, during competitions all goals were celebrated, also the goalkeeper's saves, and if the match was lost, we were all responsible and we had to improve without blaming ourselves.
Knowledge/Skills
What is your native language? Spanish
How good is your level of foreign languages?
Language
Level
Studied language for
Comments/Certificate

Language

- English

Level

Intermediate (B1)

Studied language for

4 Year/s

Comments/Certificate

Language

Portuguese

Level

Elementary (A2)

Studied language for

2 Year/s

Comments/Certificate
Driving skills
Do you have a driving licence? Yes, with experience
Since when you are driving Mar 2021
How often do you drive? Weekly
You have experience with driving in The City, The Countryside
You have experience driving a car with Manual Transmission
Additional knowledge and skills
Did you attend a first-aid training? Yes
What is your swimming level? Good
Are you able to ride a bicycle? Yes
Can you do horse riding? No
Do you play any musical instruments? No
Do you play sports? Yes
If you have any other areas of knowledge or skills, please describe them below:
I have done different and varied courses:
first I took a Computer Course when I was eight years old, that has given me the necessary tools to work from a computer, to do homework for school and university, to study, to do research and connect more with technology.
During college I took a marketing course that taught me different strategies on products, prices, economic factors, finances, and so on.
In 2018 when I was a coach I took a course on handball training for children, it was a specific course for handball sport about exercises for different ages, techniques, sports tactics, training games, coordination exercises, etc.

Personality Test Result:
White (primary)- Need to be accepted and treated with kindness. They are logical, objective, and tolerant of others.
Please describe your hobbies
I love doing sports, I play handball, basketball and volleyball. Sometimes I run, I really like to train, which makes me a suitable person to play a lot of games with children, I don't get tired easily. Children tend to have a lot of energy and what they need is the accompaniment of an active person like me.
I am passionate about traveling, I like to know other cultures, places and people and learn from them. I have an open mind which makes me a person who adapts quickly to the environment and that helps me when it comes to meeting and dealing with people from other cultures.
I also like to read and learn new things, I consider myself a curious person and eager to learn together with my host family and my host children.
You can only send a massage to Lorena Yanina if you are interested in this applicant (see above).
Contact
415-376-0202
Agent Au Pair
837 Whalley Avenue
06515 New Haven

www.agentaupair.com
info@agentaupair.com