Vanessa Alexandra, 22 years from Machala, Ecuador (ID 1156788)
Spanish(Native), English(B1), Portuguese(A1)
01 Jun 2021 - 01 Dec 2021
12 - 24 Months
Oct 2022
Big City, Suburb, Town, Village
1-2 Year, 3-6 Year, 7-10 Year, 11-14 Year, 15 Year+
Yes, with the mother
Yes
Yes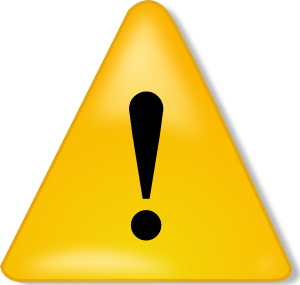 Infant Qualified (1,916 documented hours)
Documented hours with children over 2y: 6,110h
Documented hours with family members: 120h
Open to work with children with Special Needs
Maximum number of children to care for: 6
Driving weekly, driver's license since April 2021 (driving since March 2021)

Special Needs Experience: Down syndrome, Autism, Epilepsy, Intracerebral calcifications, Mutism, Myopia, Strabismus

Vanessa Alexandra is an organized and open-minded 22y old Au Pair from Ecuador who speaks Spanish, English and some Portuguese. She has 2 siblings, 1 of them is younger. Vanessa has experience with children from 1 through 10y old. She has been a babysitter for 2 families and worked for each of them for over 2y. she has also worked in a school for children with special needs and she has babysat children within her family. Vanessa is first aid trained, she has her drivers license since April 2021 but she is already driving since March 2021. She is driving weekly. She started learning to play the piano and in her free time she likes to read, watch movies, spend time with family and friends, to garden, play board games, bike, make desserts, spend time with her pets and to exercise and dance.

Video Presentation: https://youtu.be/W5yEIKwORfA
Care Experience
With which age group do you have experience
None
Poor
Intermediate
A lot of
Newborns

Newborns

None

1-2 Year

1-2 Year

A lot of

3-6 Year

3-6 Year

A lot of

7-10 Year

7-10 Year

Intermediate

11-14 Year

11-14 Year

None

15 Year+

15 Year+

None
What kind of experience do you have in child care?
None
Poor
Intermediate
A lot of
Changing Diapers

Changing Diapers

A lot of

Feeding

Feeding

A lot of

Bathing

Bathing

A lot of

Putting children to bed

Putting children to bed

A lot of

Dressing

Dressing

A lot of

Preparing Meals

Preparing Meals

Intermediate

Reading books

Reading books

Intermediate

Tinkering

Tinkering

A lot of

Playing

Playing

A lot of
Would you take care of a special needs child? Yes
Have experiences in taking care of a special needs child? Yes
Details of your experiences
Experience and duration
Age and name of the children
Number
Gender
Total hours

Babysitter


05/20/2016 - 07/10/2018

Age and name of the children

Coronado 6 years old, Almeida 1 years old

Number

2

Gender

Both

Total hours

3120

Babysitter


01/17/2017 - 04/15/2021

Age and name of the children

Mathias, from 1,5 to 5 years old.

Number

1

Gender

Male

Total hours

3468

Babysitter


06/06/2020 - 10/10//2020

Age and name of the children

Keyla, 1.5 years (family member)

Number

1

Gender

Female

Total hours

120

Kindergarten teacher


03/11/2016 - 03/06/2017

Age and name of the children

school for special children: Katherine 15 (3) years; Claudia (3) years; Daron 20 (7) years.

Number

3

Gender

Both

Total hours

284
Have you been an au pair abroad before No
What kind of experience do you have in house work?

None
Poor
Intermediate
A lot of
Cleaning up

Cleaning up

A lot of

Ironing

Ironing

Intermediate

Doing laundry

Doing laundry

A lot of

Vacuuming

Vacuuming

Intermediate

Baking

Baking

Poor

Preparing Snacks

Preparing Snacks

A lot of

Cooking

Cooking

Intermediate

Gardening

Gardening

Intermediate
If you have any other Child Care Experience we should know of, please describe them
I have experience being a teacher of children and adolescents, and helping children with kindergarten tasks and with their online classes. I am organized and I know how to keep a schedule. In the quarantine I started a family project to have a garden at home where we could obtain oregano, coriander, mint, basil, lemon verbena and other medicinal plants. I have also lived and cared for domestic animals such as chickens, dogs or rabbits. I take care of hygiene, healthy eating and safety at home.
Knowledge/Skills
What is your native language? Spanish
How good is your level of foreign languages?
Language
Level
Studied language for
Comments/Certificate

Language

- English

Level

Intermediate (B1)

Studied language for

2 Year/s

Comments/Certificate

IB Certificate

Language

Portuguese

Level

Beginner (A1)

Studied language for

3 Month

Comments/Certificate

Escola de Idiomas Certificate
Driving skills
Do you have a driving licence? Yes, with experience
Since when you are driving Mar 2021
How often do you drive? Weekly
You have experience with driving in The City
You have experience driving a car with Manual Transmission
Additional knowledge and skills
Did you attend a first-aid training? Yes
What is your swimming level? Intermediate
Are you able to ride a bicycle? Yes
Can you do horse riding? Yes
Do you play any musical instruments? Yes
I am a beginner playing the Piano, I'm learning now.
Do you play sports? Yes
If you have any other areas of knowledge or skills, please describe them below:
I am skilled with technology using study programs and web pages, such as google, zoom, microsoft and others basics for
common users. I have been a secretary where I developed communication, designing, planning and report management skills. I have assertive communication. I am creative. I have knowledge of what to do in an emergency, such as fire or earthquake, etc. I was also trained to stay in a safety zone inside and outside the house such as proper washing of vegetables, risk prevention, etc.

Personality Test Result:
Blue (primary)- Need to have integrity and be appreciated. They are focused on quality and creating strong relationships.
White (secondary)- Need to be accepted and treated with kindness. They are logical, objective, and tolerant of others.
Please describe your hobbies
My hobbies are reading, cleaning with music, watching movies with my family, gardening, playing board games, cycling, preparing desserts, walking with my pet, I love the last one. In my free time I do physical exercise such as jogging, dance therapy, going to the gym and yoga, I also like to investigate a topic of interest or general culture. I like serving my friends and neighbors, and visiting the elderly in my community (not so much now due to the pandemic). I like to appreciate and meditate in places with masses of water like lakes or sunsets on the beach.
I like studying the gospel and the life of Jesus Christ too.
You can only send a massage to Vanessa Alexandra if you are interested in this applicant (see above).
Contact
415-376-0202
Agent Au Pair
837 Whalley Avenue
06515 New Haven

www.agentaupair.com
info@agentaupair.com