Mariana, 18 years from Medellin, Colombia (ID 1168243)
Spanish(Native), English(C1)
01 Jun 2022 - 01 Jun 2023
12 - 24 Months
Jul 2024
Big City, Town, Village, Countryside
3-6 Year, 7-10 Year
Yes, with any of them
Yes
Yes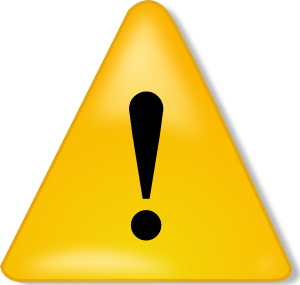 Documented hours with children over 2y: 2,909h
Maximum number of children to care for: 3
Driving daily, driver's license since February 2022 (driving since December 2021)

Fully vaccinated with an approved vaccine

Mariana is an active and creative 18y old Au Pair from Colombia who speaks Spanish and English. She has no siblings. Mariana has experience with children from 2 through 15+y old. She has been working as a nanny and has done an internship at a kindergarten. Mariana is first aid trained, has her drivers license since February 2022 and she is driving daily. She plays the piano and in her free time she likes to do crafts, to play sports (soccer, bike, skate), to visit amusements parks, to listen to music and to watch movies.

Video Presentation: https://youtu.be/dPfbZx72HxY

***You can check approximate visa appointment wait times for an exchange visitor visa here: https://travel.state.gov/content/travel/en/us-visas/visa-information-resources/wait-times.html
Care Experience
With which age group do you have experience
None
Poor
Intermediate
A lot of
Newborns

Newborns

None

1-2 Year

1-2 Year

Poor

3-6 Year

3-6 Year

A lot of

7-10 Year

7-10 Year

A lot of

11-14 Year

11-14 Year

Intermediate

15 Year+

15 Year+

Intermediate
What kind of experience do you have in child care?
None
Poor
Intermediate
A lot of
Changing Diapers

Changing Diapers

Poor

Feeding

Feeding

A lot of

Bathing

Bathing

Intermediate

Putting children to bed

Putting children to bed

A lot of

Dressing

Dressing

A lot of

Preparing Meals

Preparing Meals

Intermediate

Reading books

Reading books

A lot of

Tinkering

Tinkering

Intermediate

Playing

Playing

A lot of
Would you take care of a special needs child? No
Have experiences in taking care of a special needs child? No
Details of your experiences
Experience and duration
Age and name of the children
Number
Gender
Total hours

Nanny


05/01/2021 -

Age and name of the children

Emiliano 4 years

Number

1

Gender

Male

Total hours

2109

Internship kindergarten


10/04/2021 - 03/15/2022

Age and name of the children

2-5 years

Number

13

Gender

Both

Total hours

800
Have you been an au pair abroad before No
What kind of experience do you have in house work?

None
Poor
Intermediate
A lot of
Cleaning up

Cleaning up

Intermediate

Ironing

Ironing

Intermediate

Doing laundry

Doing laundry

Intermediate

Vacuuming

Vacuuming

Poor

Baking

Baking

Intermediate

Preparing Snacks

Preparing Snacks

A lot of

Cooking

Cooking

Intermediate

Gardening

Gardening

Poor
If you have any other Child Care Experience we should know of, please describe them
As for the experience, there are 3 important anecdotes to highlight, the first is with Emiliano, who is currently 5 years old, and I have taught him to read and write and has had many advances; the second is with Laura, she is 4 years old, and I have been teaching her numbers, colors and the alphabet in English and she has learned it easily, she is a very intelligent child; and the third is in the Help Colombia Foundation, in which I recently had the opportunity to visit an orphanage. This experience was very rewarding because the children receive you with love and happiness despite not having a home, there I realized that family is one of the most valuable and important things a person can have.
Knowledge/Skills
What is your native language? Spanish
How good is your level of foreign languages?
Language
Level
Studied language for
Comments/Certificate

Language

- English

Level

Advanced (C1)

Studied language for

7 Year/s

Comments/Certificate
Driving skills
Do you have a driving licence? Yes, with experience
Since when you are driving Dec 2021
How often do you drive? Daily
You have experience with driving in The City, The Countryside, The Motorway
You have experience driving a car with Manual and Automatic Transmission
Additional knowledge and skills
Did you attend a first-aid training? Yes
What is your swimming level? Intermediate
Are you able to ride a bicycle? Yes
Can you do horse riding? No
Do you play any musical instruments? Yes
I learned how to do it by watching videos. I know the basic thing.
Do you play sports? Yes
I practice soccer in two teams (Molino Viejo and Real Kennedy). I train from Tuesday to Friday and on weekends I have tournament matches.
If you have any other areas of knowledge or skills, please describe them below:
I'm really good at Lettering. I make beautiful letters and handicrafts. Many times people have looked for me in order to sell them letters for special dates. Also, I'm creative in making flyers, and posters and I do it for different activities, for instance, raffles, advertisements, and tournaments, and I get paid for it.
Please describe your hobbies
I'm a very active person that's why I love sports specifically soccer; I like riding bicycles and skating. I usually go to the stadium to practice all of this. Additionally, I like to visit new places in particular amusement parks because I can have a lot of fun there without getting tired. Also, I love listening to different kinds of music and watching movies. Something that I enjoy so much is watching Disney movies, those ones are my favorites.
You can only send a massage to Mariana if you are interested in this applicant (see above).
Contact
415-376-0202
Agent Au Pair
837 Whalley Avenue
06515 New Haven

www.agentaupair.com
info@agentaupair.com