Daniela, 22 years from La Plata, Argentina (ID 1157059)
Spanish(Native), English(B2)
21 Aug 2021 - 31 Jul 2022
12 - 24 Months
Dec 2023
Big City, Suburb, Town
1-2 Year, 3-6 Year, 7-10 Year
Yes, with any of them
Yes
Yes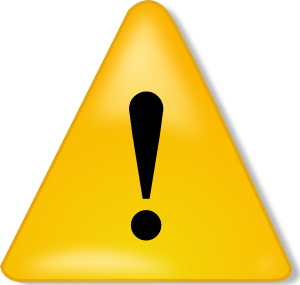 Infant Qualified (1,080 documented hours)
Documented hours with children over 2y: 2,825h
Documented hours with family members:
Open to work with children with Special Needs
Maximum number of children to care for: 3
Driving daily, driver's license since July 2021

Daniela, who also goes by Dani, is a creative and responsible 22y old Au Pair from Argentina who speaks Spanish and English. She has 2 siblings who are older. Dani has experience with children from 1 through 14y old. She is working as a babysitter for twins since February 2019 and has also been a nanny for about 2.5y. Dani has her drivers license since July 2021 and she is driving daily. She plays the ukulele and in her free time she likes to draw, paint, cook, bake, do crafts, to do outdoor activities, play volleyball as well as to watch movies and read.

Video Presentation: https://youtu.be/zQzi6O69bB0
Care Experience
With which age group do you have experience
None
Poor
Intermediate
A lot of
Newborns

Newborns

None

1-2 Year

1-2 Year

A lot of

3-6 Year

3-6 Year

A lot of

7-10 Year

7-10 Year

A lot of

11-14 Year

11-14 Year

Intermediate

15 Year+

15 Year+

Poor
What kind of experience do you have in child care?
None
Poor
Intermediate
A lot of
Changing Diapers

Changing Diapers

A lot of

Feeding

Feeding

A lot of

Bathing

Bathing

Intermediate

Putting children to bed

Putting children to bed

Intermediate

Dressing

Dressing

A lot of

Preparing Meals

Preparing Meals

A lot of

Reading books

Reading books

A lot of

Tinkering

Tinkering

A lot of

Playing

Playing

A lot of
Would you take care of a special needs child? Yes
Have experiences in taking care of a special needs child? No
Details of your experiences
Experience and duration
Age and name of the children
Number
Gender
Total hours

Babysitter


Feb. 2019 - currently

Age and name of the children

Bruno Ezequiel Vazquez Monaco and Genaro Emanuel Vazquez Monaco (twins, 1 year old to 2 years old

Number

2

Gender

Male

Total hours

1080

Nanny


March. 2016 - Dec. 2018

Age and name of the children

Santiago Leonel Rodriguez (5 Years old To 7 years old))

Number

1

Gender

Male

Total hours

2825
Have you been an au pair abroad before No
What kind of experience do you have in house work?

None
Poor
Intermediate
A lot of
Cleaning up

Cleaning up

A lot of

Ironing

Ironing

Intermediate

Doing laundry

Doing laundry

A lot of

Vacuuming

Vacuuming

Intermediate

Baking

Baking

A lot of

Preparing Snacks

Preparing Snacks

A lot of

Cooking

Cooking

A lot of

Gardening

Gardening

None
If you have any other Child Care Experience we should know of, please describe them
A couple of months ago, I started volunteering at community kitchen provides lunch to over 15 children every Saturday. I started by distributing food to families who needed it and for a month I have been giving school support to children who need help at school, especially in subjects that have to do with exact sciences. We also take advantage of these spaces to do fun activities with the kids like cooking. I love spending time in the dining room helping even in the least, the joy of the kids after every Saturday is the most beautiful thing that I take from there.
Knowledge/Skills
What is your native language? Spanish
How good is your level of foreign languages?
Language
Level
Studied language for
Comments/Certificate

Language

- English

Level

Upper intermediate (B2)

Studied language for

3 Year/s

Comments/Certificate

EF SET Certificate
Driving skills
Do you have a driving licence? Yes, with experience
Since when you are driving Jul 2021
How often do you drive? Daily
You have experience with driving in The City, The Countryside, The Motorway
You have experience driving a car with Manual Transmission
Additional knowledge and skills
Did you attend a first-aid training? No
What is your swimming level? Beginner
Are you able to ride a bicycle? Yes
Can you do horse riding? No
Do you play any musical instruments? Yes
ukelele
Do you play sports? Yes
If you have any other areas of knowledge or skills, please describe them below:
I love art, since I was a girl in school I took optional workshops such as ceramics or production of puppets and dolls. I love to draw and paint. It is a hobby that I really enjoy. I like to experiment both on paper and on other surfaces like doors, walls, tables or smaller things like boxes, mattes and others. I am always trying to do or try new things.

Personality Test Result:
White (primary)- Need to be accepted and treated with kindness. They are logical, objective, and tolerant of others.
Blue (secondary)- Need to have integrity and be appreciated. They are focused on quality and creating strong relationships.
Please describe your hobbies
I love cooking sweet things. I have a homemade cookie startup that I started with my mom. I love making cookies for special parties like Christmas, but I also make cookies for more common occasions like a snack with friends.

I like to decorate my room. I always have something to do. I created my own vinyls and stickers. My wall has almost no free space because it is full of my pictures with friends, family and stuff that I like. Has some of my crafts too.
You can only send a massage to Daniela if you are interested in this applicant (see above).
Contact
415-376-0202
Agent Au Pair
837 Whalley Avenue
06515 New Haven

www.agentaupair.com
info@agentaupair.com