Alejandra, 23 years from Cercado, Bolivia (ID 1156458)
Spanish(Native), English(B1)
14 Jun 2021 - 15 Dec 2021
12 - 24 Months
Feb 2023
Big City, Suburb
1-2 Year, 3-6 Year, 7-10 Year
No
Yes
Yes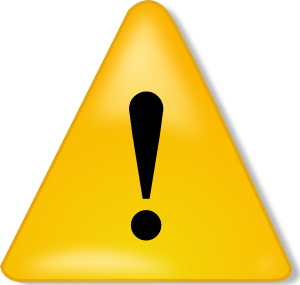 Infant Qualified (547 documented hours)
Documented hours with children over 2y: 612h
Documented hours with family members: 1,248h
Maximum number of children to care for: 2
Driving daily, driver's license since March 2021(driving since May 2020)

Alejandra is a positive and patient 22y old Au Pair from Bolivia who speaks Spanish and English. She has 1 sibling who is younger. Alejandra has experience with children from 1 through 10y old. She has been a babysitter for 2 families and worked for 1 of them from 2016 to 2021). She has also been babysitting within her family. Alejandra is first aid trained, has her drivers license since March 2021 but she is driving since May 2020 already. She is driving daily. She knows how to play the drums and the flute and in her free time she likes to spend time with her family, to walk her dog, to play videogames, as well as to travel, do crafts and to cook.

Video Presentation: https://youtu.be/DcbNQc2KKxo
Care Experience
With which age group do you have experience
None
Poor
Intermediate
A lot of
Newborns

Newborns

None

1-2 Year

1-2 Year

Intermediate

3-6 Year

3-6 Year

A lot of

7-10 Year

7-10 Year

Intermediate

11-14 Year

11-14 Year

None

15 Year+

15 Year+

None
What kind of experience do you have in child care?
None
Poor
Intermediate
A lot of
Changing Diapers

Changing Diapers

None

Feeding

Feeding

A lot of

Bathing

Bathing

Poor

Putting children to bed

Putting children to bed

Intermediate

Dressing

Dressing

Intermediate

Preparing Meals

Preparing Meals

Intermediate

Reading books

Reading books

A lot of

Tinkering

Tinkering

Intermediate

Playing

Playing

A lot of
Would you take care of a special needs child? No
Have experiences in taking care of a special needs child? No
Details of your experiences
Experience and duration
Age and name of the children
Number
Gender
Total hours

Babysitter


August 2016 - January 2021

Age and name of the children

Camila 6 years and Micaela 3 years

Number

2

Gender

Female

Total hours

760

Babysitter


August 2020 - March 2021

Age and name of the children

Santino 1 year;

Number

1

Gender

Male

Total hours

400

Babysitter


December 2015 - July 2019

Age and name of the children

Bruce 4 years; (family member)

Number

1

Gender

Male

Total hours

1248
Have you been an au pair abroad before No
What kind of experience do you have in house work?

None
Poor
Intermediate
A lot of
Cleaning up

Cleaning up

Intermediate

Ironing

Ironing

None

Doing laundry

Doing laundry

Intermediate

Vacuuming

Vacuuming

Poor

Baking

Baking

Poor

Preparing Snacks

Preparing Snacks

A lot of

Cooking

Cooking

Intermediate

Gardening

Gardening

Poor
If you have any other Child Care Experience we should know of, please describe them
I did some volunteer jobs in my university, I went to a home during three months only saturdays, called "Sagrado Corazón de Jesús", I helped orphans children to do their homeworks, we played a lot of ball sports, it was very funny and productive.
A saturday, I went to the asylum called "Buen Pastor", I learned a lot of elderly people about their experiences.
I taught children about computer basic functions and we played videogames.
Finally, I had the chance to be a part in a charity, collecting money to help homeless children.
Knowledge/Skills
What is your native language? Spanish
How good is your level of foreign languages?
Language
Level
Studied language for
Comments/Certificate

Language

- English

Level

Intermediate (B1)

Studied language for

4 Year/s

Comments/Certificate

I finished all the levels in Pan American English Institute
Driving skills
Do you have a driving licence? Yes, with experience
Since when you are driving May 2020
How often do you drive? Daily
You have experience with driving in The City
You have experience driving a car with Manual and Automatic Transmission
Additional knowledge and skills
Did you attend a first-aid training? Yes
What is your swimming level? Good
Are you able to ride a bicycle? No
Can you do horse riding? No
Do you play any musical instruments? Yes
I used to play drums in high school. I participated in school band competitions and we won third place. I was the percussion boss in my senior class (2015). I used to play sweet flute, I was one of the best students at music class. I remember some techniques of those instruments.
Do you play sports? Yes
If you have any other areas of knowledge or skills, please describe them below:
Recently I am cooking lunch every day with my mom, we try to cook varieties of dishes, mostly we cook typical Bolivian dishes and healthy food.
I love to follow hand crafts channels on youtube, I tried to do some of them by myself.
I like to teach children with educational games.

Personality Test Result:
White (primary)- Need to be accepted and treated with kindness. They are logical, objective, and tolerant of others.
Yellow (secondary)- Need to be noticed and have fun. They love life, social connections, and being positive and spontaneous.
Please describe your hobbies
I love spending time with my parents with a good coffee.
I love to play videogames in my Nintendo Switch and Playstation 4 alone or with my brother
I love to spend time walking out with my doggy
I really love to travel it is very gratificate to my spirit and knowledge
You can only send a massage to Alejandra if you are interested in this applicant (see above).
Contact
415-376-0202
Agent Au Pair
837 Whalley Avenue
06515 New Haven

www.agentaupair.com
info@agentaupair.com