Dayana Lisseth, 24 years from Latacunga, Ecuador (ID 1166548)
Spanish(Native), English(B1), Italian(A2)
10 Aug 2022 - 30 Dec 2023
12 Months
Jul 2023
Big City, Suburb, Town, Village
3-6 Year, 7-10 Year, 11-14 Year, 15 Year+
Yes, with the mother
Yes
Yes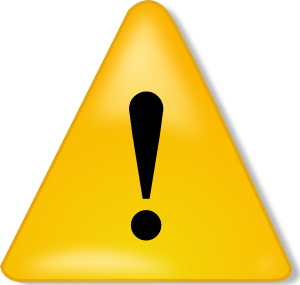 Documented hours with children over 2y: 1,663h
Maximum number of children to care for: 2
Driving weekly, driver's license since December 2021 (driving since September 2020)

Fully vaccinated with an approved vaccine

Dayana Lisseth is a creative and reliable 23y old Au Pair from Ecuador who speaks Spanish, English and some Italian. She has 1 sibling who is younger. Dayana has experience with children from 3 through 15+y old. She has been working as a teacher and as a nanny. Dayana is first aid trained, has her drivers license since December 2021 but she is driving since September 2020 already. She is driving on a weekly basis. In her free time she likes to spend time outdoors, practice sports, to go for walk, go camping, to read, watch movies and to prepare desserts.

Video Presentation: https://youtu.be/owjllShxWZM

***You can check approximate visa appointment wait times for an exchange visitor visa here: https://travel.state.gov/content/travel/en/us-visas/visa-information-resources/wait-times.html
Care Experience
With which age group do you have experience
None
Poor
Intermediate
A lot of
Newborns

Newborns

None

1-2 Year

1-2 Year

None

3-6 Year

3-6 Year

A lot of

7-10 Year

7-10 Year

Intermediate

11-14 Year

11-14 Year

A lot of

15 Year+

15 Year+

Intermediate
What kind of experience do you have in child care?
None
Poor
Intermediate
A lot of
Changing Diapers

Changing Diapers

None

Feeding

Feeding

Intermediate

Bathing

Bathing

None

Putting children to bed

Putting children to bed

Poor

Dressing

Dressing

Intermediate

Preparing Meals

Preparing Meals

Intermediate

Reading books

Reading books

A lot of

Tinkering

Tinkering

Poor

Playing

Playing

A lot of
Would you take care of a special needs child? No
Have experiences in taking care of a special needs child? No
Details of your experiences
Experience and duration
Age and name of the children
Number
Gender
Total hours

Teacher


01/07/2019 - 02/28/2019

Age and name of the children

12 students group. 5 to 6 years old

Number

12

Gender

Both

Total hours

334

Nanny


04/21/2021 - 03/11/2022

Age and name of the children

Amelia. 3 years old

Number

1

Gender

Female

Total hours

1329
Have you been an au pair abroad before No
What kind of experience do you have in house work?

None
Poor
Intermediate
A lot of
Cleaning up

Cleaning up

A lot of

Ironing

Ironing

Intermediate

Doing laundry

Doing laundry

Intermediate

Vacuuming

Vacuuming

Intermediate

Baking

Baking

Intermediate

Preparing Snacks

Preparing Snacks

Intermediate

Cooking

Cooking

Intermediate

Gardening

Gardening

Poor
If you have any other Child Care Experience we should know of, please describe them
I believe that my care experience is diverse because in spite of I have experience with Amelia who is an adorable child and also in a little primary school for twice months being a teacher of children. I had always been accomplished with girls and boys whose I should take care of or help them because they are my Family.

I took care of my brother and cousins who has different ages. First, Denys my brother now he's 16. But we were together all time. I learn to share and I took care of him. Sometimes I the responsible to cook for him, and clean the house. I organize the activities to both help into the home. For example, While I take the dishes my brother can sweep. When we finish our different responsibilities, we can enjoy our free time, the majority of the occasions we decide to play with cards, watch movies or series. On the other hand, my cousins Karla, Alison, Daniel, and Santiago. I spend a lot of time with them, playing, talking, and occasionally I helped them with their homework.

Recently, I had the opportunity in my pre-professional internships to give class to students of 13 to 20 years old. Also, as a member of a dance group, I teach folklore dance in our "Eleco Infantil" to girls from 5 to 12 years old. My internships ang being part of a dance group have helped me improve my abilities to take care of children and teach them different important values and virtues.

Of course, they have different needs according to their ages. Karla and Alisson are older. They are 15 and 13 years old. I take care of them since they were younger, We have a good relationship and for that, their parents were left in my care, while they had some other occupation, it used to be very nice to spend time together with them and my brother. On several occasions, they even spent the weekend at my house with me. Currently, we continue to have a lot of confidence and when they come to visit me on occasions we go out for a walk, talk, eat, etc. While Daniel and Santigo just are 6 years old. With them a little more energy is necessary because they are more active in games such as playing catch, playing with balls, however, they also play with toy cars and create stories with dinosaurs and superheroes.

Each of them is different and according to their likes depend on what kind of activity or play is better.
Knowledge/Skills
What is your native language? Spanish
How good is your level of foreign languages?
Language
Level
Studied language for
Comments/Certificate

Language

- English

Level

Intermediate (B1)

Studied language for

2 Year/s

Comments/Certificate

It\'s part of my major.

Language

Italian

Level

Elementary (A2)

Studied language for

1 Year/s

Comments/Certificate

I could learn it in my university.

Language

Level

Studied language for

Comments/Certificate
Driving skills
Do you have a driving licence? Yes, with experience
Since when you are driving Sep 2020
How often do you drive? Weekly
You have experience with driving in The City, The Countryside
You have experience driving a car with Manual Transmission
Additional knowledge and skills
Did you attend a first-aid training? Yes
What is your swimming level? Good
Are you able to ride a bicycle? Yes
Can you do horse riding? No
Do you play any musical instruments? No
Do you play sports? Yes
If you have any other areas of knowledge or skills, please describe them below:
I like to learn and during all my life I had a lot of different experiences. First, the dance. I enjoy dancing, all the different genres, but especially Ecuadorian Folklore, I begging with this genre when I was a child. Now I also dance "Caporal" a Bolivian Folklore.

Additionally, I have a little knowledge about camping, it is because I was a student in a military school. In other more relaxed habilities, I enjoy drawing and sometimes singing.
Please describe your hobbies
I like outside activities such as practicing sports, walking and camping. However, I enjoy a lot some inside activities. For example. I love to read mystery or romantic books. I watch series or movies of science fiction and occasionally I like to prepare desserts for my family, I'm not an expert but I like to learn. In fact, another activity that now I try to learn is crochet.
You can only send a massage to Dayana Lisseth if you are interested in this applicant (see above).
Contact
415-376-0202
Agent Au Pair
837 Whalley Avenue
06515 New Haven

www.agentaupair.com
info@agentaupair.com