Mariah Jose IQ, 25 years from Guatemala City, Guatemala (ID 1170284)
Spanish(Native), English(B2)
01 Jun 2023 - 01 Dec 2023
12 - 24 Months
Dec 2024
Big City, Suburb, Town, Village, Countryside
Newborns, 1-2 Year, 3-6 Year, 7-10 Year, 11-14 Year
Yes, with any of them
Yes
Yes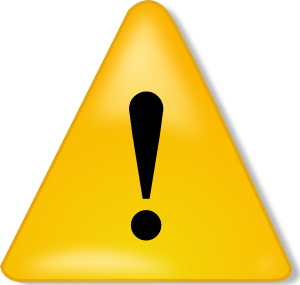 Infant Qualified (documented hours)
Documented hours with children over 2y:
Open to work with children with Special Needs
Maximum number of children to care for: 3
Driving daily, has a driver's license (driving since January 2014)

Fully vaccinated with an approved vaccine

Mariah Jose is a dynamic and hard-working 25y old Au Pair from Guatemala who speaks Spanish and English. She has 2 siblings who are younger. Mariah has experience with children from newborn through 15+y old. She has been working as a babysitter, as an intern in a kindergarten and she also did another internship where she worked with a group of children. Mariah is first aid trained, has a drivers license and she is driving since January 2014. She plays the flute and in her free time she likes to dance, do crafts and to spend time with family and friends.

Video Presentation: https://youtu.be/8dWVLNRmDrU

***You can check approximate visa appointment wait times for an exchange visitor visa here: https://travel.state.gov/content/travel/en/us-visas/visa-information-resources/wait-times.html
Care Experience
With which age group do you have experience
None
Poor
Intermediate
A lot of
Newborns

Newborns

Intermediate

1-2 Year

1-2 Year

A lot of

3-6 Year

3-6 Year

A lot of

7-10 Year

7-10 Year

A lot of

11-14 Year

11-14 Year

A lot of

15 Year+

15 Year+

Intermediate
What kind of experience do you have in child care?
None
Poor
Intermediate
A lot of
Changing Diapers

Changing Diapers

Intermediate

Feeding

Feeding

A lot of

Bathing

Bathing

Intermediate

Putting children to bed

Putting children to bed

A lot of

Dressing

Dressing

A lot of

Preparing Meals

Preparing Meals

Intermediate

Reading books

Reading books

A lot of

Tinkering

Tinkering

A lot of

Playing

Playing

A lot of
Would you take care of a special needs child? Yes
Have experiences in taking care of a special needs child? No
Details of your experiences
Experience and duration
Age and name of the children
Number
Gender
Total hours

Babysitter


11/15/2021 - 07/10/2022.

Age and name of the children

Daniela, 4 years old. Mariana, 0 months old.

Number

2

Gender

Female

Total hours

640

Internship kindergarten


12/09/2021 - 07/12/2022

Age and name of the children

Group from 3 to 10 years old. Alberto 4 years, Melody 3 years, Annika 10 years, Lucio 6 years, etc..

Number

10

Gender

Both

Total hours

700

Internship


01/01/2022 - 06/30/2022

Age and name of the children

Groups from 2 to17 years old. Dayana, Rebeca, Daniela, Cataleya, Anny, Ada, Ricardo, Samuel, etc....

Number

>20

Gender

Both

Total hours

336
Have you been an au pair abroad before No
What kind of experience do you have in house work?

None
Poor
Intermediate
A lot of
Cleaning up

Cleaning up

A lot of

Ironing

Ironing

A lot of

Doing laundry

Doing laundry

A lot of

Vacuuming

Vacuuming

Intermediate

Baking

Baking

Intermediate

Preparing Snacks

Preparing Snacks

A lot of

Cooking

Cooking

A lot of

Gardening

Gardening

Intermediate
If you have any other Child Care Experience we should know of, please describe them
I had other experiences with children in addition to those of my references since I have a nephew, his name is Santiago and he is 3 years old, I love him like you have no idea, he taught me many things, he is a very cheerful, spontaneous, dynamic child, he always has a lot of energy and additionally he is very intelligent, he learned to walk and talk very quickly, I am amazed at how my nephew is, and with him, I was able to realize that I love children, I really realize that children are the projection of tomorrow and that is why we have to take care of them and educate them in the best way, we as adults are in charge of doing the best for them to let them be tomorrow.

I also shared time with my cousin's daughter who is only 2 months old, I learned a lot from the baby, I changed diapers, fed her with Pacha, dressed her, carried her, bathed her, took care of her, my cousin was with me all time and I learned a lot.

In my free time, I always looked for childcare to gain more experience, therefore I had the experience of sharing with other children in the neighborhood, also with the cousins ​​of my nephew Santiago, and the nephews of a friend, among other children I met in my Au pair process. I was always looking for how to gain more experience with children.

At the internship, I met two girls Ana and Ada, 5 years old, who are two twins who do not have one leg because when they were born, they were born attached to their legs and they had to separate them. From the moment I was with them, they transmitted positivism to me because it is incredible how they were so happy despite the fact that they have a disability.
Knowledge/Skills
What is your native language? Spanish
How good is your level of foreign languages?
Language
Level
Studied language for
Comments/Certificate

Language

- English

Level

Upper intermediate (B2)

Studied language for

2 Year/s

Comments/Certificate

Language

Level

Studied language for

Comments/Certificate

Language

Level

Studied language for

Comments/Certificate
Driving skills
Do you have a driving licence? Yes, with experience
Since when you are driving Jan 2014
How often do you drive? Daily
You have experience with driving in The City, The Countryside, The Motorway
You have experience driving a car with Manual and Automatic Transmission
Additional knowledge and skills
Did you attend a first-aid training? Yes
What is your swimming level? Intermediate
Are you able to ride a bicycle? Yes
Can you do horse riding? No
Do you play any musical instruments? Yes
The flute, since I learned to play it since I was in school.
Do you play sports? Yes
If you have any other areas of knowledge or skills, please describe them below:
I am a very dynamic person who likes to dance, I love to dance to different types of music. Another thing I like to do is crafts, I really like crafts because I have a lot of imagination to make beautiful things with simple things, for example with a box or something like that.
As part of my physical activities, I like and I have knowledge about skating and kayaking, I really love the kayak. Talking about my knowledge, I really love all about beauty and personal care because I always like to look good and the people near me want that they look good, I remember that in the internship where I was taking care of children, I was aware that all the girls were clean, combed and groomed.
Please describe your hobbies
I take care of the children in my free time because nowadays I'm still working at the airport and I like to stay and spend time with the children. In my free time, I also like to watch series that serve as personal learning and also in English to practice the language too, I try to practice my English in my free time, for example reading small paragraphs in English, listening to music, watching au pair videos or another type of videos.

An important part that I usually do in my free time is to visit my grandmother, visit my sister and my nephew and go out with friends to distract my mind.
You can only send a massage to Mariah Jose IQ if you are interested in this applicant (see above).
Contact
415-376-0202
Agent Au Pair
837 Whalley Avenue
06515 New Haven

www.agentaupair.com
info@agentaupair.com

YouTube
Pinterest