Maria del Cisne, 26 years from Loja, Ecuador (ID 1157525)
Spanish(Native), English(B1), German(A1)
30 Jul 2021 - 30 Mar 2022
12 - 24 Months
Jun 2024
Big City, Suburb, Town, Village, Countryside
1-2 Year, 3-6 Year, 7-10 Year, 11-14 Year, 15 Year+
Yes, with any of them
No
No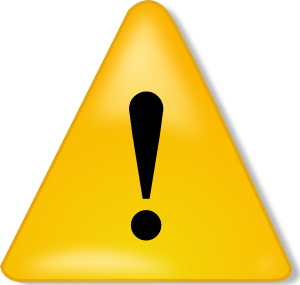 Infant Qualified (678 documented hours)
Documented hours with children over 2y: 1,164h
Documented hours with family members: 960h
Maximum number of children to care for: 3
Driving weekly, driver's license since March 2021 (driving since September 2014)

Fully vaccinated with an approved vaccine

Maria del Cisne, who also goes by Macis, is a hard-working and responsible 26y old Au Pair from Ecuador who speaks Spanish, English and some German. She has 1 sibling who is younger. Macis has experience with children from 1 through 15+y old. She has been a kindergarten teacher for 4y where she worked as a music teacher with different groups of children. He has also been a babysitter for 1y. Macis is first aid trained, has her drivers license since March 2021 but she is already driving since September 2014. She is driving on a weekly basis. Macis plays the guitar and piano and in her free time she likes to sing, skate, play video games, watch movies and to read.

Video Presentation: https://youtu.be/cf6Y7htYCTo
Care Experience
With which age group do you have experience
None
Poor
Intermediate
A lot of
Newborns

Newborns

None

1-2 Year

1-2 Year

A lot of

3-6 Year

3-6 Year

A lot of

7-10 Year

7-10 Year

A lot of

11-14 Year

11-14 Year

A lot of

15 Year+

15 Year+

A lot of
What kind of experience do you have in child care?
None
Poor
Intermediate
A lot of
Changing Diapers

Changing Diapers

Poor

Feeding

Feeding

A lot of

Bathing

Bathing

Intermediate

Putting children to bed

Putting children to bed

A lot of

Dressing

Dressing

A lot of

Preparing Meals

Preparing Meals

Intermediate

Reading books

Reading books

A lot of

Tinkering

Tinkering

A lot of

Playing

Playing

A lot of
Would you take care of a special needs child? No
Have experiences in taking care of a special needs child? No
Details of your experiences
Experience and duration
Age and name of the children
Number
Gender
Total hours

Kindergarten teacher


02/22/2016 - 03/07/2020

Age and name of the children

group 1, 5 children 1-2y; group 2, 10 children 2-3y; group 3, 10 children 3-4y

Number

>20

Gender

Both

Total hours

1164

Babysitter


02/02/2020 - 02/02/2021

Age and name of the children

Matías, 1 year old

Number

1

Gender

Male

Total hours

96

Babysitter


04/08/2019 - 04/08/2021

Age and name of the children

Ismael, 2 years (family member)

Number

1

Gender

Male

Total hours

960
Have you been an au pair abroad before No
What kind of experience do you have in house work?

None
Poor
Intermediate
A lot of
Cleaning up

Cleaning up

A lot of

Ironing

Ironing

A lot of

Doing laundry

Doing laundry

A lot of

Vacuuming

Vacuuming

A lot of

Baking

Baking

Intermediate

Preparing Snacks

Preparing Snacks

A lot of

Cooking

Cooking

Intermediate

Gardening

Gardening

Poor
If you have any other Child Care Experience we should know of, please describe them
I have experience with children since I become an Aunt, I care for all of them. Then in the university a had practice in a kindergarten like a music teacher and it was so easy. I worked with children from 1 - 4 years; Obviously, each age has its specific need. With children from 1 to 2, we worked on their motor development, they learned to clap and keep the rhythm. Then with children. Then with the children from 2 to 3, we work on the development of voice and intonation. Finally, with the children from 3 to 4, we work on all of the above and also the correct pronunciation of the words. We work all this with the help of rounds, Christmas carols, and children's music; We made 2 presentations a year, one at Christmas and the other at the end of the course. I learned thanks to this experience how beautiful and hard it is to work with young children, each one is a different world, but each one fills you with incomparable love, I felt very loved by each one of them, I learned that many times we underestimate the children's abilities and that they are very active nowadays, they just need patience, discipline, and affection.
I love to teach music to other people because it is a type of expression, so I think that it's important for de children's formation. I have been an English teacher too in different academies. I'm a particular music teacher and I have students of many ages from 2 to 14 years old, I give classes in my house to the piano, guitar, and singing.
Knowledge/Skills
What is your native language? Spanish
How good is your level of foreign languages?
Language
Level
Studied language for
Comments/Certificate

Language

- English

Level

Intermediate (B1)

Studied language for

2 Year/s

Comments/Certificate

Certificate

Language

- German

Level

Beginner (A1)

Studied language for

6 Month

Comments/Certificate
Driving skills
Do you have a driving licence? Yes, with experience
Since when you are driving Sep 2014
How often do you drive? Weekly
You have experience with driving in The City, The Countryside
You have experience driving a car with Manual Transmission
Additional knowledge and skills
Did you attend a first-aid training? Yes
What is your swimming level? Intermediate
Are you able to ride a bicycle? Yes
Can you do horse riding? No
Do you play any musical instruments? Yes
Piano and guitar
Do you play sports? Yes
Athletism, skating
If you have any other areas of knowledge or skills, please describe them below:
I studied musical education, so my experience with kids is working on their musical skills and used methods to improve their motricity and their different intelligence. I use to use the Orff, Kodaly, or Dalcroze methods to stimulate the brain in children. I try to be a self-taught person in many areas, so I have a basic understanding of them. I am one of the people who learn fast and I like to do it, new knowledge is always a pleasant challenge for me. I have basic knowledge of computers, history, mathematics, physics, theology, literature. I think this is important to help children with their homework. I have always been an active person, so I am very good at some sports in which I could help improve children.
Please describe your hobbies
My hobbies are playing piano, guitar, and sing, I like to record covers and upload to youtube; I spend many hours practicing songs and listening to my favorites singers, I think that hear music helps me to improve my musical skills like interpretation and composition. I enjoy playing video games in my free time or watch movies, I prefer movies that make me think; or movies that make me appreciate sci-fi. I like to play sports, when I was a kid I represented my city in speed skating, I represented my school in athletics too and I won some gold and silver medals. I really adore read, I try to do it every day on the bus or before to sleep. I like mystery and investigation stories, my favorite book is The Return of Sherlock Holmes. I like learn new things and improve my skills.
You can only send a massage to Maria del Cisne if you are interested in this applicant (see above).
Contact
415-376-0202
Agent Au Pair
837 Whalley Avenue
06515 New Haven

www.agentaupair.com
info@agentaupair.com