Eliana abigail, 21 years from Santo domingo este, Dominican Republic (ID 1156021)
Spanish(Native), English(B1)
01 Jul 2021 - 01 Mar 2022
12 - 24 Months
Mar 2024
Big City, Suburb, Town, Village, Countryside
Newborns, 1-2 Year, 3-6 Year, 7-10 Year, 11-14 Year, 15 Year+
Yes, with any of them
Yes
Yes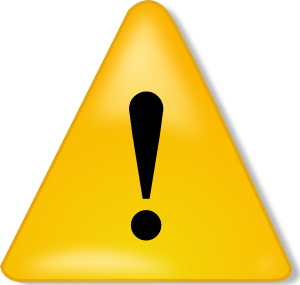 Infant Qualified (5,040 documented hours)
Documented hours with children over 2y: 3,000h
Documented hours with family members: 6h
Open to work with children with Special Needs
Maximum number of children to care for: 3
Driving weekly, driver's license since November 2020

Eliana Abigail is an organized and patient 20y old Au Pair from the Dominican Republic who speaks Spanish and English. She has 3 siblings who are younger. Eliana has experience with children from 3m through 15+y old. She has been a babysitter for 3 families (for 2 of them for about 2y) and a nanny. She has also taken care of younger family members. Eliana is first aid trained, has her drivers license since November 2020 and she is driving weekly. She plays the flute and in her free time she likes to sing, be outdoors, go camping, cook, travel, dance, listen to music as well as to read and swim.

Video Presentation: https://youtu.be/U7rFqltbmTY
Care Experience
With which age group do you have experience
None
Poor
Intermediate
A lot of
Newborns

Newborns

A lot of

1-2 Year

1-2 Year

A lot of

3-6 Year

3-6 Year

A lot of

7-10 Year

7-10 Year

A lot of

11-14 Year

11-14 Year

Intermediate

15 Year+

15 Year+

Intermediate
What kind of experience do you have in child care?
None
Poor
Intermediate
A lot of
Changing Diapers

Changing Diapers

A lot of

Feeding

Feeding

A lot of

Bathing

Bathing

A lot of

Putting children to bed

Putting children to bed

A lot of

Dressing

Dressing

Intermediate

Preparing Meals

Preparing Meals

A lot of

Reading books

Reading books

Intermediate

Tinkering

Tinkering

A lot of

Playing

Playing

A lot of
Would you take care of a special needs child? Yes
Have experiences in taking care of a special needs child? No
Details of your experiences
Experience and duration
Age and name of the children
Number
Gender
Total hours

Nanny


02-01-2021 - 02-15-2021

Age and name of the children

Yeila is 8 years old (family member)

Number

1

Gender

Female

Total hours

6

Babysitter


03-15-2019 - 03-05-2021

Age and name of the children

Esnaider 3 months

Number

1

Gender

Male

Total hours

3360

Babysitter


05-07-2018 - 02-09-2020

Age and name of the children

Jeicob 1 years Waner 7 years

Number

2

Gender

Male

Total hours

1680

Nanny


08-16-2020 - 10-26-2020

Age and name of the children

Mia Jasmelis 2 years Gabriel Jimenez 10 years

Number

2

Gender

Both

Total hours

120

Babysitter


06-01-2017 - 03-12-2018

Age and name of the children

Henry 6 years

Number

1

Gender

Male

Total hours

1200
Have you been an au pair abroad before No
What kind of experience do you have in house work?

None
Poor
Intermediate
A lot of
Cleaning up

Cleaning up

A lot of

Ironing

Ironing

Intermediate

Doing laundry

Doing laundry

Intermediate

Vacuuming

Vacuuming

None

Baking

Baking

Poor

Preparing Snacks

Preparing Snacks

A lot of

Cooking

Cooking

A lot of

Gardening

Gardening

Poor
If you have any other Child Care Experience we should know of, please describe them
I have a lot of experience with children with different behaviors and tastes, I consider myself a patient and empathetic person, I always look for a way to connect with the child and earn their love and trust. I am very skilled, I do not like to see children cry or fight, I react quickly and look for a way to solve any situation, I have a lot of experience with very challenging children, I am always very aware of everything they do, and I always earn respect for that when I speak to him seriously they listen to me. I have dealt with children with lack of concentration where I put my greatest attention and responsibility. because they are children who must be treated with love and understanding to help them grow and be better, I also shared with children with genetic disorders such as down syndrome,
And although the experience with them is not much, I feel capable enough to take care of those little angels who come to earth to make those around them happy, I am a good match because I have the most important thing which is love, patience, empathy, responsibility and charisma to take care of any child regardless of their condition.
Knowledge/Skills
What is your native language? Spanish
How good is your level of foreign languages?
Language
Level
Studied language for
Comments/Certificate

Language

- English

Level

Intermediate (B1)

Studied language for

2 Year/s

Comments/Certificate

course
Driving skills
Do you have a driving licence? Yes, with experience
Since when you are driving Nov 2020
How often do you drive? Weekly
You have experience with driving in The City, The Countryside, The Motorway
You have experience driving a car with Automatic Transmission
Additional knowledge and skills
Did you attend a first-aid training? Yes
What is your swimming level? Good
Are you able to ride a bicycle? Yes
Can you do horse riding? No
Do you play any musical instruments? Yes
Flute, I really like music, I was in a church choir and sang in many places, I enjoy singing and although I am not an expert in instruments I like to play the flute and I hope to learn to play my favorite instruments such as guitar and piano.
Do you play sports? Yes
If you have any other areas of knowledge or skills, please describe them below:
I have knowledge in the care of babies, I am very careful, I know how to bathe them, feed them, remove the gases, put them in diapers and put them to sleep. With older children I like to be creative and friendly. I have always liked nature and seeing the moon I like camping and listening to the sound of the river, I know how to pitch a tent and make a Bonfire. Before the pandemic I was doing a sign language course to communicate with deaf children, but when the pandemic hit I couldn't finish it and I learned very basic things. I am an innovative and enterprising person, I like good communication, I am organized, I prefer to listen rather than speak, when I feel that I am doing something wrong I do my best to improve it, I am tolerant and I like to smile. I like to help, I am good at cleaning and maintaining order, I love animals and I can also take them for a walk and feed them, I like to cook, I am not an expert but I know how to make the "mangu and the 3 blows" typical Dominican food and it is very tasty, I am very positive and I like to pray in happy and sad moments in gratitude to God, I am passionate about spending my time with children which makes me see my days as the best days.

Personality Test Result:
White (primary)- Need to be accepted and treated with kindness. They are logical, objective, and tolerant of others.
Blue (secondary)- Need to have integrity and be appreciated. They are focused on quality and creating strong relationships.
Please describe your hobbies
I really like camping, I am part of an explorer's club where they teach us many things about nature, how important health and exercise are, they teach us survival and march in the military style to promote discipline and elegance.
I like to travel and see new places, have different experiences and learn new things.
I like to dance and feel my body moving, I like and enjoy singing, I love doing karaoke.
I like to listen to all kinds of music,
I always accompany the children to their activities, I take them to play in the park, I like to go with them to the beach and play in the sand, I also enjoy playing video games with them in case they like them too, I like to watch movies and eat a lot of.
I like to read books with funny stories, of love, suspense or mystery, I like to read books of personal improvement and of millionaire people who achieved success even when many told them that it was impossible to achieve it, since I identify with my life and I know that Although many people want to bring me down, I will succeed, I love entrepreneurship and business. I like to share with my friends and discuss interesting topics.
You can only send a massage to Eliana abigail if you are interested in this applicant (see above).
Contact
415-376-0202
Agent Au Pair
837 Whalley Avenue
06515 New Haven

www.agentaupair.com
info@agentaupair.com