Katherine Liseth, 23 years from Esmeraldas, Ecuador (ID 1160403)
Spanish(Native), English(B1)
10 Oct 2021 - 10 Oct 2022
12 - 18 Months
Aug 2023
Big City, Suburb, Town
1-2 Year, 3-6 Year, 7-10 Year
Yes, with any of them
Yes
No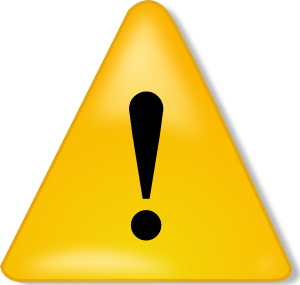 Infant Qualified (821 documented hours)
Documented hours with children over 2y: 1,147h
Documented hours with family members: 603h
Maximum number of children to care for: 2
Driving daily, driver's license since October 2019

Special Needs Experience: Autism

Katherine Liseth is a creative and organized 23y old Au Pair from Ecuador who speaks Spanish and English. She has 3 siblings who are older. Katherine has experience with children from 10m through 6y old. She has been a babysitter for 3 families where she also took care of 1 child with special needs. She has also taken care of a younger family member. Katherine is first aid trained, has her drivers license since October 2019 and she is driving daily. In her free time she likes to travel, play volleyball or soccer, to swim, practice cross fit, to cook, bake and to go shopping.

Video Presentation: https://youtu.be/x0No-DFepGY
Care Experience
With which age group do you have experience
None
Poor
Intermediate
A lot of
Newborns

Newborns

Poor

1-2 Year

1-2 Year

A lot of

3-6 Year

3-6 Year

Intermediate

7-10 Year

7-10 Year

Poor

11-14 Year

11-14 Year

None

15 Year+

15 Year+

None
What kind of experience do you have in child care?
None
Poor
Intermediate
A lot of
Changing Diapers

Changing Diapers

Poor

Feeding

Feeding

Intermediate

Bathing

Bathing

A lot of

Putting children to bed

Putting children to bed

Intermediate

Dressing

Dressing

A lot of

Preparing Meals

Preparing Meals

Intermediate

Reading books

Reading books

A lot of

Tinkering

Tinkering

A lot of

Playing

Playing

A lot of
Would you take care of a special needs child? No
Have experiences in taking care of a special needs child? Yes
Details of your experiences
Experience and duration
Age and name of the children
Number
Gender
Total hours

Babysitter


01/07/19 - 07/21/19

Age and name of the children

Dania, 3 years old Kira, 3months old.

Number

2

Gender

Female

Total hours

857

Babysitter


07/06/20 - 12/11/20

Age and name of the children

Mateo, 4 years old. Autism

Number

1

Gender

Male

Total hours

451

Babysitter


08/24/20 - 04/09/21

Age and name of the children

Eythan, 10 months old.

Number

1

Gender

Male

Total hours

651

Babysitter


12/01/20 - 06/31/21

Age and name of the children

Cristhian, 2 years old (family member)

Number

1

Gender

Male

Total hours

603
Have you been an au pair abroad before No
What kind of experience do you have in house work?

None
Poor
Intermediate
A lot of
Cleaning up

Cleaning up

Intermediate

Ironing

Ironing

Intermediate

Doing laundry

Doing laundry

A lot of

Vacuuming

Vacuuming

None

Baking

Baking

A lot of

Preparing Snacks

Preparing Snacks

A lot of

Cooking

Cooking

A lot of

Gardening

Gardening

None
If you have any other Child Care Experience we should know of, please describe them
Well, I can teach them to move from one activity to another while they learn to follow directions. For example, I am good at helping them willingly and joyfully to change and carry out their activities such as playing, to painting, to snack time, to potty-time, to sleep time taking the children to activities, driving them, shopping, and also helping them dress.
I have experience in sewing clothes. Additionally, I also have experience teaching them how to swim.
My greatest experience was with a little girl, I helped her feel like a princess and dress like one, I gave her security and confidence
Knowledge/Skills
What is your native language? Spanish
How good is your level of foreign languages?
Language
Level
Studied language for
Comments/Certificate

Language

- English

Level

Intermediate (B1)

Studied language for

4 Year/s

Comments/Certificate

New York Language Center (Aug-Sep 2018)
Driving skills
Do you have a driving licence? Yes, with experience
Since when you are driving Oct 2019
How often do you drive? Daily
You have experience with driving in The City, The Countryside, The Motorway
You have experience driving a car with Manual Transmission
Additional knowledge and skills
Did you attend a first-aid training? Yes
What is your swimming level? Good
Are you able to ride a bicycle? Yes
Can you do horse riding? Yes
Do you play any musical instruments? No
Do you play sports? No
If you have any other areas of knowledge or skills, please describe them below:
As a recent Industrial Engineer Graduate, I carry forth a keen and fresh understanding & knowledge in the food mass production industry.

On the other hand, but not in the least, I also have knowledge of professional makeup as well as arts and crafts design and assembly.

I consider myself quite an inspired, sensible, well grounded curious, creative and inventive leader. What is more, I'm an structured and organized individual with excellent and effective communication skills.
I also like to learn new things, skills and trades as well as have fun while doing these activities.
Finally, It is within my ingrained nature to love children. Having said that, I consider that playing with children is fun as long as there is responsibility and care.
Please describe your hobbies
I am passionate about travelling as well, I love to practice volleyball, soccer, swimming, so that I can keep myself in shape. Furthermore, I also maintain a regular cross-fit routine. I practiced almost all kind of sports, I've gotten access to throughout my life. As I mentioned before, sports are a very important part of my life.
Also, I love makeup and skincare products, I found this is something that I am very skilled with. Other ability that I have is cooking, and when I have free time I bake cookies, I make desserts, and everything sweet related.
Naturally I love to go shopping, I also like to go on long walks on the beach, especially during sunsets & sunrises.
You can only send a massage to Katherine Liseth if you are interested in this applicant (see above).
Contact
415-376-0202
Agent Au Pair
837 Whalley Avenue
06515 New Haven

www.agentaupair.com
info@agentaupair.com