Luz María, 24 years from Riobamba, Ecuador (ID 1169171)
Spanish(Native), English(B1)
01 Sep 2022 - 01 Feb 2023
12 - 24 Months
Dec 2024
Big City, Suburb, Town, Village
Newborns, 1-2 Year, 3-6 Year, 7-10 Year, 11-14 Year
Yes, with any of them
Yes
Yes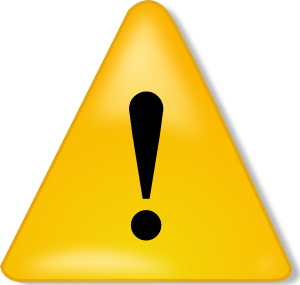 Infant Qualified (1,738 documented hours)
Documented hours with children over 2y: 1,650h
Maximum number of children to care for: 2
Driving occasionally, driver's license since October 2021 (driving since June 2021)

Fully vaccinated with an approved vaccine

Luz María is a hard-working and organized 24y old Au Pair form Ecuador who speaks Spanish and English. She has 5 siblings who are older. Luz has experience with children from 5m through 14y old. She has been working as a babysitter for 3 families. Luz is first aid trained, has her drivers license since October 2021 but she is driving since June 2021 already. She is driving occasionally. In her free time she likes to do crafts, to draw, listen to music, watch movies, to go on walks, spend time with family and friends as well as to play basketball or to swim.

Video Presentation: https://youtu.be/Qzygz4NBLvg

***You can check approximate visa appointment wait times for an exchange visitor visa here: https://travel.state.gov/content/travel/en/us-visas/visa-information-resources/wait-times.html
Care Experience
With which age group do you have experience
None
Poor
Intermediate
A lot of
Newborns

Newborns

Intermediate

1-2 Year

1-2 Year

Intermediate

3-6 Year

3-6 Year

A lot of

7-10 Year

7-10 Year

A lot of

11-14 Year

11-14 Year

Intermediate

15 Year+

15 Year+

None
What kind of experience do you have in child care?
None
Poor
Intermediate
A lot of
Changing Diapers

Changing Diapers

A lot of

Feeding

Feeding

Intermediate

Bathing

Bathing

A lot of

Putting children to bed

Putting children to bed

Intermediate

Dressing

Dressing

Intermediate

Preparing Meals

Preparing Meals

Intermediate

Reading books

Reading books

Intermediate

Tinkering

Tinkering

A lot of

Playing

Playing

A lot of
Would you take care of a special needs child? No
Have experiences in taking care of a special needs child? No
Details of your experiences
Experience and duration
Age and name of the children
Number
Gender
Total hours

Babysitter


09/20/2016 - 12/20/2017

Age and name of the children

Elian Eduardo 2 years old and Eilyn Alejandra 7 years old

Number

2

Gender

Both

Total hours

1303

Babysitter


03/01/2021 - 07/01/2021

Age and name of the children

Noelia Marquez, 1 year

Number

1

Gender

Female

Total hours

697

Babysitter


08/10/2021 - 04/10/2022

Age and name of the children

Angel, 11 years old, Luis, 9 years old, and Damaris, 5 months old.

Number

3

Gender

Both

Total hours

1041
Have you been an au pair abroad before No
What kind of experience do you have in house work?

None
Poor
Intermediate
A lot of
Cleaning up

Cleaning up

A lot of

Ironing

Ironing

Intermediate

Doing laundry

Doing laundry

A lot of

Vacuuming

Vacuuming

Intermediate

Baking

Baking

Intermediate

Preparing Snacks

Preparing Snacks

Intermediate

Cooking

Cooking

A lot of

Gardening

Gardening

None
If you have any other Child Care Experience we should know of, please describe them
My first experience in child care was with my niece. I was 13 years old when Mishell was born and from that moment I took care of her. I had to bathe her on the second day after she was born with the help of the nurse, obviously, and that was my greatest experience with her, since So I took care of her, I fed her, I changed her diapers, I dressed her over time I knew how to take her to the garden, she became like my daughter today my niece is 10 years old and I still help her with homework, I take him to the park, we know how to eat ice cream, he likes to come to sleep at my house.

It should be noted that I also took care of my other nephews Adrian, 5 years old, Mayte, 6 years old, Renatha, 4 years old, and Daniela, 1 year and 1 month old; I feed them, play with them, bathe them, change their clothes, teach them numbers, sing, watch movies, sleep with them sometimes, read them stories, etc. But I also took care of Noelia, a beautiful girl of 1 year and 7 months, I fed her, changed her diapers, bathed her, changed her clothes, played with the baby and took her to the park, she was a happy girl, spontaneous and mischievous like any child.
Knowledge/Skills
What is your native language? Spanish
How good is your level of foreign languages?
Language
Level
Studied language for
Comments/Certificate

Language

- English

Level

Intermediate (B1)

Studied language for

2 Year/s

Comments/Certificate

Certificado del Instituto Superior Tecnológico
Driving skills
Do you have a driving licence? Yes, with experience
Since when you are driving Jun 2021
How often do you drive? Occasionally
You have experience with driving in The City, The Countryside
You have experience driving a car with Manual Transmission
Additional knowledge and skills
Did you attend a first-aid training? Yes
What is your swimming level? Good
Are you able to ride a bicycle? Yes
Can you do horse riding? Yes
Do you play any musical instruments? No
Do you play sports? Yes
If you have any other areas of knowledge or skills, please describe them below:
I like to do crafts, I like to investigate what I don't know or what I can improve on, I'm also very good at drawing. On the other hand I am skilled at cleaning houses because since I was little my mother has always taught me to be independent, I have been a worker since I was little and I have worked on different things and one of them is fixing houses, I am also very skilled at quickly learning the rules of different sports.
I have a knack for the kitchen, I'm not an expert in cooking but I do it well if I don't know something I make it up or else I'm looking for how to make said food I also really like to sing Christian music, music in English especially by Taylor Swift, Katty Perry, Selena and Adele. I like to ride a bicycle, car and motorcycle, by the way I love animals I am one of the girls who think that animals deserve a lot of respect, care and love as much as a person for the simple fact of having life and also being the best company for people. Finally I am very good at listening to people and being able to offer them my help in one way or another.
Please describe your hobbies
My hobbies are listening to music in English, especially Taylor Swift, Selena, Katty Perry and Adele. That helps me a lot to improve my pronunciation and increase my vocabulary through music, which I really enjoy. I also watch action movies and series. I really like to go for a walk alone or with my family, I really enjoy pampering myself and spending time with my family, but I also go out with my friends for a walk, play basketball. I go out with my nieces to the park to eat ice cream, to play, it should be emphasized that I also know wash my clothes and I like to do crafts.
Finally in my hobby I go swimming, play basketball, volleyball and then bathe my cat, the truth is I don't know how to read much but I also read my favorite book called "if I decide to stay"
You can only send a massage to Luz María if you are interested in this applicant (see above).
Contact
415-376-0202
Agent Au Pair
837 Whalley Avenue
06515 New Haven

www.agentaupair.com
info@agentaupair.com