Desireh, 24 years from santo domingo, Dominican Republic (ID 1148169)
Spanish(Native), English(B2)
10 Jan 2021 - 30 Jul 2021
12 - 24 Months
Dec 2021
Big City, Suburb, Town, Village
1-2 Year, 3-6 Year, 7-10 Year, 11-14 Year
Yes, with any of them
Yes
No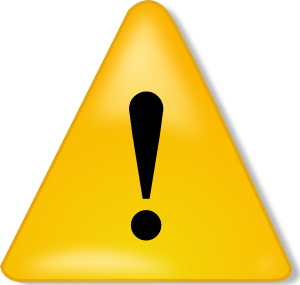 Infant Qualified
Open to work with children with Special Needs
Studying Psychology

Desireh is a optimistic and reliable 24y old Au Pair from the Dominican Republic who speaks Spanish and English. She has 3 siblings, 1 is younger. She also has many nieces and nephews. 1 of her nephews (14y old) is living with her for about 1y. Desireh has experience with children from 2m through 14y old. She has been a babysitter for 2 families, for one of them since 2015 and she has also volunteered at a summer camp. Desireh is first aid trained, has her drivers license since January 2018 and she is driving on a weekly basis. In her free time she likes to cook, bake, dance, do zumba, to exercise, read, swim and to spend time outdoors.

Video Presentation: https://youtu.be/JAvdE5TSSRw
Care Experience
With which age group do you have experience
None
Poor
Intermediate
A lot of
Newborns

Newborns

Intermediate

1-2 Year

1-2 Year

A lot of

3-6 Year

3-6 Year

A lot of

7-10 Year

7-10 Year

Intermediate

11-14 Year

11-14 Year

A lot of

15 Year+

15 Year+

None
What kind of experience do you have in child care?
None
Poor
Intermediate
A lot of
Changing Diapers

Changing Diapers

Intermediate

Feeding

Feeding

Intermediate

Bathing

Bathing

A lot of

Putting children to bed

Putting children to bed

A lot of

Dressing

Dressing

A lot of

Preparing Meals

Preparing Meals

A lot of

Reading books

Reading books

Intermediate

Tinkering

Tinkering

Intermediate

Playing

Playing

A lot of
Would you take care of a special needs child? Yes
Have experiences in taking care of a special needs child? No
Details of your experiences
Experience and duration
Age and name of the children
Number
Gender
Total hours

Babysitter


01/01/2018 - 01/03/2020

Age and name of the children

Oscar Daniel 11 - Michelle 14.

Number

2

Gender

Male

Total hours

624

Babysitter


15/09/2015 - working

Age and name of the children

Lucero 7 years old. I met her when she was 2 years old and Sebastian, 8 months. Currently working

Number

2

Gender

Both

Total hours

4960
Have you been an au pair abroad before No
What kind of experience do you have in house work?

None
Poor
Intermediate
A lot of
Cleaning up

Cleaning up

A lot of

Ironing

Ironing

Intermediate

Doing laundry

Doing laundry

Intermediate

Vacuuming

Vacuuming

Intermediate

Baking

Baking

A lot of

Preparing Snacks

Preparing Snacks

A lot of

Cooking

Cooking

Intermediate

Gardening

Gardening

Poor
If you have any other Child Care Experience we should know of, please describe them
1.In my first job taking care Lucero and Sebastian i learned a lot about childcare,I learned how to prepare baby food and taking care of its needs ,helped the girl do her homework and we play a lot.
2. In my second job, it was more difficult but I also learned a lot, i learned how to be patient with the older children, help them clarify their ideas and listen to them. I was able to put into practice everything I learned in psychology.

Family experience:

-My nephew lives with me, he is 14 years old, I have been living with him for 1 year and learning how to treat a teenager. I help him to do his homework, to resolve concerns, I like to help him develop critical thinking and we do exercises together.
- One of my brothers has two children, a 4 year-old girl and a 3 month-old baby. On weekends I usually visit them and take care of the girl or they bring her to my house on saturdays. We play together, we go to the movies, we bake cookies or brownies, i prepared her food etc. For When my niece was two years old I had to take care of her every afternoon, we lived very close
at that moment.

School experience with kids
- For two consecutive years I volunteered as a summer camp helper when I was in school. Helped with physical education classes for children 5-7 years old
Knowledge/Skills
What is your native language? Spanish
How good is your level of foreign languages?
Language
Level
Studied language for
Comments/Certificate

Language

- English

Level

Upper intermediate (B2)

Studied language for

4 Year/s

Comments/Certificate
Driving skills
Do you have a driving licence? Yes, no experience
Since when you are driving Jan 2018
How often do you drive? Weekly
You have experience with driving in The City, The Countryside
You have experience driving a car with Automatic Transmission
Additional knowledge and skills
Did you attend a first-aid training? Yes
What is your swimming level? Intermediate
Are you able to ride a bicycle? Yes
Can you do horse riding? No
Do you play any musical instruments? No
Do you play sports? Yes
If you have any other areas of knowledge or skills, please describe them below:
I can cook healthy and unhealthy food. I like to make nutritious dishes for both children and adults, I like to make fun meals for children, it is a way of learning to eat and it is entertaining. although I really like healthy food, I also like baking, cookies, and brownies and I know that children like to learn how to bake. In addition to nutrition, I really like to dance, it is a different way of exercising and it is quite fun, I like to do it alone, with my nephews or with my friends, I like to teach children new choreographies
I dance a lot, I'm good at Zumba and strong by zumba, it's a way to have fun and stay in good physical shape.

I am good at exercising. I like to learn how I can improve my physical and mental health. I like to teach people how to train.I like to do it well, take care of my posture and see that others do it too.I'm always reading about the new sports updates, new routines. I like to do it in gyms or outdoors. I start learning about exercise at age 16 and I'm still learning.In these moments I practice swimming too, it is a wonderful sport and I can teach children how to swim, float and feel safe in the water.

As for reading, I like to teach my nephews books to read. I teach them how to get analysis out of reading and I teach them that reading is not always boring.I teach my neighbors how to paint, draw, and do their homework, I'm not very good at painting but I look for drawings on the internet and they make them. I motivate them to do new things.
Please describe your hobbies
I like to read books on psychology, romance, history and authors. I like to exercise and swim, I really enjoy it. I try to have a healthy life. I like to invent healthy and delicious recipes. I like to dance with my nieces and go to the cinema.
In my spare time, I also bake healthy cookies and brownies.
You can only send a massage to Desireh if you are interested in this applicant (see above).
Contact
415-376-0202
Agent Au Pair
837 Whalley Avenue
06515 New Haven

www.agentaupair.com
info@agentaupair.com