Angie Sofia, 26 years from San José de Cutris, Costa Rica (ID 1158640)
Spanish(Native), English(B1)
02 Jun 2021 - 28 Feb 2022
12 Months
Jun 2022
Big City, Suburb, Town, Village, Countryside
1-2 Year, 3-6 Year, 7-10 Year, 11-14 Year
Yes, with the mother
Yes
No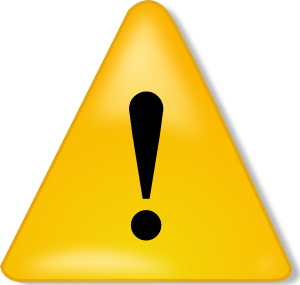 Infant Qualified (1,412 documented hours)
Documented hours with children over 2y: 1,971h
Documented hours with family members: 195h
Maximum number of children to care for: 2
Driving daily, driver's license since April 2021 (driving since April 2020)

Angie Sofia is an honest and patient 25y old Au Pair from Costa Rica who speaks Spanish and English. She has 1 sibling who is younger. Angie has experience with children from 9m through 14y old. She has been a babysitter for 3 families and has worked for 2 of them for a minimum of 1y. She has also been a babysitter for a family member. Angie is first aid trained, she has her drivers license since April 2021 but is driving since April 2020 already. She is driving on a daily basis. In her free time she likes to paint, draw, read, to hike, to be outdoors as well as to watch movies.

Video Presentation: https://youtu.be/R7z7siuHBUI
Care Experience
With which age group do you have experience
None
Poor
Intermediate
A lot of
Newborns

Newborns

None

1-2 Year

1-2 Year

A lot of

3-6 Year

3-6 Year

A lot of

7-10 Year

7-10 Year

Intermediate

11-14 Year

11-14 Year

Intermediate

15 Year+

15 Year+

None
What kind of experience do you have in child care?
None
Poor
Intermediate
A lot of
Changing Diapers

Changing Diapers

A lot of

Feeding

Feeding

Intermediate

Bathing

Bathing

Intermediate

Putting children to bed

Putting children to bed

None

Dressing

Dressing

A lot of

Preparing Meals

Preparing Meals

Intermediate

Reading books

Reading books

Intermediate

Tinkering

Tinkering

A lot of

Playing

Playing

A lot of
Would you take care of a special needs child? No
Have experiences in taking care of a special needs child? No
Details of your experiences
Experience and duration
Age and name of the children
Number
Gender
Total hours

Babysitter


02/8/2021 - 06/02/2021

Age and name of the children

Vicente 3 years old (family member)

Number

1

Gender

Male

Total hours

195

Babysitter


08/03/2020 - 01/22/2021

Age and name of the children

Emiliano 1 year and 8 months

Number

1

Gender

Male

Total hours

246

Babysitter


08/17/2019 - 07/22/2020

Age and name of the children

Ashley 9 months

Number

1

Gender

Male

Total hours

1166

Babysitter


3/5/2018 - 5/24/2019

Age and name of the children

Sommer 9 Years old and Krishany 2 years old

Number

2

Gender

Female

Total hours

1971
Have you been an au pair abroad before No
What kind of experience do you have in house work?

None
Poor
Intermediate
A lot of
Cleaning up

Cleaning up

A lot of

Ironing

Ironing

A lot of

Doing laundry

Doing laundry

A lot of

Vacuuming

Vacuuming

A lot of

Baking

Baking

Poor

Preparing Snacks

Preparing Snacks

A lot of

Cooking

Cooking

Intermediate

Gardening

Gardening

A lot of
If you have any other Child Care Experience we should know of, please describe them
I have looked after 3 cute kids.
Sometimes I took care of a child for one day due to his mother needs to do some errands.

Some activies that I do with them are: playing outside, picnics on their backyard, reading books, painting and making crafts and playing with their toys.
I have changed a lot of diapers.

When the nap time comes and the kid fall asleep in your arms that feeling is awesome. I love that! I feel proud of myself.

Likewise, I'm going to tell you about one experience. I was taking care of Emiliano, his mother went to do some errands. Emiliano was sleeping, after one hour he woke up crying, he wanted his mom. He didn't stop crying, so I took him for a walk, and he stopped to cry. After that we picked up some fruits from the trees. Finally, we played on his small playground and ate the fruits. He was very happy at the end.

Sometimes I have taken care of kids when the parents had to go out.

I helped my cousins with their homework. Also, when they had tests I helped them to study. I did that almost 1 year.
Knowledge/Skills
What is your native language? Spanish
How good is your level of foreign languages?
Language
Level
Studied language for
Comments/Certificate

Language

- English

Level

Intermediate (B1)

Studied language for

6 Year/s

Comments/Certificate

at high school and institution
Driving skills
Do you have a driving licence? Yes, with experience
Since when you are driving Apr 2020
How often do you drive? Daily
You have experience with driving in The Countryside, The Motorway
You have experience driving a car with Manual and Automatic Transmission
Additional knowledge and skills
Did you attend a first-aid training? Yes
What is your swimming level? Intermediate
Are you able to ride a bicycle? Yes
Can you do horse riding? Yes
Do you play any musical instruments? No
Do you play sports? No
If you have any other areas of knowledge or skills, please describe them below:
I enjoy making new dessert's recipes. I can learn new techniques and flavors. Likewise, I don't usually make the same recipe twice just when the dessert lack something, flavor or technique error and I want to make it better. My favorite is lemon pie. Also, I paint and draw when I feel inspired. Painting birds is relaxing for me, and it represents freedom, so there are 5 paintings in my room made by me.
My mom taught me how to knit and embroider, but I would like to learn more because I just know the basic.
Please describe your hobbies
Some of my hobbies are: painting, but I am not a good painter, most of my paints and drawings are animals. I am perfectionist, so it is difficult for me to get a perfect work or be able to draw something complex.
Reading is my passion due to I can imagine different worlds. If you have got a problem you can forget about it reading and not worry about a while. I read every night before sleeping, it is relaxing and fun.
I enjoy hiking with my mom. Being surrounded by nature and animals is wonderful. I usually visit National Parks. From time to time I pick up rare stones from the places I go.
I watch series and movies. My favorites are comedy. Every weekend my mom and I choose a movie or a short series to watch.
You can only send a massage to Angie Sofia if you are interested in this applicant (see above).
Contact
415-376-0202
Agent Au Pair
837 Whalley Avenue
06515 New Haven

www.agentaupair.com
info@agentaupair.com