Monika, 24 years from kathmandu, Nepal (ID 1136847)
Nepali(Native), English(B2), Hindi(C1)
05 Jan 2019 - 30 Oct 2019
12 - 24 Months
Oct 2021
Big City, Suburb, Town, Village, Countryside
Newborns, 1-2 Year, 3-6 Year, 7-10 Year, 11-14 Year
Yes, with any of them
Yes
Yes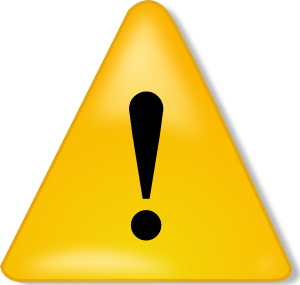 Infant qualified

Monika is a responsible and hard working 23y old Au Pair from Nepal who speaks Nepali, Hindi and English. She has one younger brother and also has younger cousins who she likes to spend time with. Monika has experience from children from newborn though 6y old as well as with children between 11 and 14y old. She has been a nanny for 2 families. Monika is first aid trained, has her drivers license since 2015 and is driving occasionally. In her free time she likes to swim, play volleyball or to read or dance.
Care Experience
With which age group do you have experience
None
Poor
Intermediate
A lot of
Newborns

Newborns

Intermediate

1-2 Year

1-2 Year

A lot of

3-6 Year

3-6 Year

Intermediate

7-10 Year

7-10 Year

Poor

11-14 Year

11-14 Year

Intermediate

15 Year+

15 Year+

Poor
What kind of experience do you have in child care?
None
Poor
Intermediate
A lot of
Changing Diapers

Changing Diapers

A lot of

Feeding

Feeding

Intermediate

Bathing

Bathing

Intermediate

Putting children to bed

Putting children to bed

Intermediate

Dressing

Dressing

Intermediate

Preparing Meals

Preparing Meals

Intermediate

Reading books

Reading books

Intermediate

Tinkering

Tinkering

Intermediate

Playing

Playing

A lot of
Would you take care of a special needs child? Yes
Have experiences in taking care of a special needs child? No
Details of your experiences
Experience and duration
Age and name of the children
Number
Gender
Total hours

Nanny


05/01/2015 - 05/01/2016

Age and name of the children

Aakancha Karanjit 6months old,

Number

1

Gender

Male

Total hours

1680

Nanny


08/05/2016 - 08/05/2017

Age and name of the children

Samriti Shrestha 4 years old girl.

Number

1

Gender

Female

Total hours

1920
Have you been an au pair abroad before No
What kind of experience do you have in house work?

None
Poor
Intermediate
A lot of
Cleaning up

Cleaning up

Intermediate

Ironing

Ironing

Intermediate

Doing laundry

Doing laundry

Intermediate

Vacuuming

Vacuuming

Poor

Baking

Baking

Intermediate

Preparing Snacks

Preparing Snacks

Intermediate

Cooking

Cooking

Poor

Gardening

Gardening

A lot of
If you have any other Child Care Experience we should know of, please describe them
Few years back I used to give tuition to children and one student of my neighbor house also used to come. His name is Aakanch. He was 6 months old. His mother used to live abroad. His father has a shop and works there and here was nobody to take care of him. So, his father asked me to look after him for some months. Then I agreed and started to work there. I have to make breakfast, make him ready for school, make his lunch box ready, pick him from school. After coming back from school I used to change his uniform and give him meals. He is very good in studies but if he has any problem I used to help him in his assignment. And then we used to play football, ludo. He loves to listen stories before going to bed. There was nobody in his home so I have to wash his clothes. We have a really good bond. I have taken care of him for years. Spending so much and leaving is very difficult.
Knowledge/Skills
What is your native language? Nepali
How good is your level of foreign languages?
Language
Level
Studied language for
Comments/Certificate

Language

- English

Level

Upper intermediate (B2)

Studied language for

13 Year/s

Comments/Certificate

Language

Hindi

Level

Advanced (C1)

Studied language for

20 Year/s

Comments/Certificate
Driving skills
Do you have a driving licence? Yes, with experience
Since when you are driving Nov 2015
How often do you drive? Occasionally
You have experience with driving in The City, The Countryside, The Motorway
You have experience driving a car with Manual Transmission
Additional knowledge and skills
Did you attend a first-aid training? Yes
What is your swimming level? Intermediate
Are you able to ride a bicycle? Yes
Can you do horse riding? No
Do you play any musical instruments? Yes
Hindi & Nepali classical musical.
Do you play sports? Yes
I love swimming, and volleyball.
If you have any other areas of knowledge or skills, please describe them below:
I have worked in many places. At the age of 17 when I was studying in high school I have worked as an accountant for 6 months. There I have to collect all the payments and keep records. But later I had to leave the job due to my exams. I used to give tuitions and later I had work as a care taker of 6 years old child, Aakanch . I have to do his works like making breakfast, lunch, meals, preparing him for school, picking up from school, washing his clothes etc. Then I started working as computer operator in DUDBC. I have to type letters, receive phone calls and do all computer related works.
Please describe your hobbies
Everyone has hobbies. Everyone's hobbies are different from all of us. I have many hobbies. I love to do many new things. I love to read books, magazines, newspaper and something in extra time or in free time and I found it interesting. This hobby got started when I was a little girl. I started with simple comic books. Reading enables me to learn about so many things that I would not know. Through learning I learned about the human achievements, motivations and other fascinating things of our world.
I also love to spend time with children and play with them. I like to talk to them and we can teach them new things about right and wrong things and we can also learn from them. I love to play with them. I love to do their works, spending time with children makes me happy from inside soul. They are very frank, they do not know how to lie. During my school days, I usually get asked to teach the dance, doing make-ups, their dresses to the kids and to look after them .
I like to dance, sing and listen to music. During my school days and college days, I used to take part in different cultural program dance and also used to teach the junior level students. Dance is not only a source of satisfaction but it also help to improve a person's health . Listening to music gives me relief. When I have a bad mood, listening to music makes my mood happy. In my free time I used to sing and dance at my own.
I also like sports. I like outdoor games more than indoor games. I love swimming, and volleyball. In my weekend I always go to swim. Swimming is very important to make a person active, healthy. All the people should learn how to swim. I also used to play chess. In my school and college days I used to take part in playing chess. It helps to improve the brains development.
You can only send a massage to Monika if you are interested in this applicant (see above).
Contact
415-376-0202
Agent Au Pair
837 Whalley Avenue
06515 New Haven

www.agentaupair.com
info@agentaupair.com