Andrea Raquel, 26 years from La Paz, Bolivia (ID 1156512)
Spanish(Native), English(B2)
01 Apr 2022 - 25 Sep 2022
12 - 24 Months
Jun 2024
Big City, Suburb, Town, Village
1-2 Year, 3-6 Year, 7-10 Year, 11-14 Year, 15 Year+
Yes, with any of them
Yes
Yes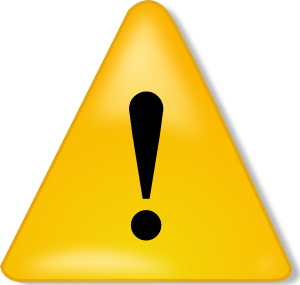 Infant Qualified (480 documented hours)
Documented hours with children over 2y: 4,350h
Maximum number of children to care for: 3
Driving daily, driver's license since December 2020 (driving since November 2020)

Fully vaccinated with an approved vaccine

Andrea Raquel is an organized and responsible 25y old Au Pair from Bolivia who speaks Spanish and English. She has 5 siblings, 3 of them are younger. Andrea has experience with children from 1 through 15+y old. She has been a babysitter for 4 families and worked for 1 of them for about 4m. She has also been working as a nanny. Andrea is first aid trained, has her drivers license since December 2020 and is driving since November 2020 already. She is driving daily. She plays the guitar, drums, bass, flute, zampona and piano. In her free time she likes to draw, paint, dance, watch movies, travel, as well as to design clothes, act, cook and to spend time with her family.

Video Presentation: https://youtu.be/NV_LLY3AQQ4
Care Experience
With which age group do you have experience
None
Poor
Intermediate
A lot of
Newborns

Newborns

None

1-2 Year

1-2 Year

A lot of

3-6 Year

3-6 Year

A lot of

7-10 Year

7-10 Year

A lot of

11-14 Year

11-14 Year

Intermediate

15 Year+

15 Year+

A lot of
What kind of experience do you have in child care?
None
Poor
Intermediate
A lot of
Changing Diapers

Changing Diapers

Intermediate

Feeding

Feeding

A lot of

Bathing

Bathing

Intermediate

Putting children to bed

Putting children to bed

Intermediate

Dressing

Dressing

A lot of

Preparing Meals

Preparing Meals

Intermediate

Reading books

Reading books

A lot of

Tinkering

Tinkering

A lot of

Playing

Playing

A lot of
Would you take care of a special needs child? No
Have experiences in taking care of a special needs child? No
Details of your experiences
Experience and duration
Age and name of the children
Number
Gender
Total hours

Babysitter


9/3/2019 - 11/13/2019

Age and name of the children

Adriana Michelle 4 years

Number

1

Gender

Female

Total hours

250

Babysitter


7/1/2020 - 11/19/2020

Age and name of the children

Nicolas 2 years

Number

1

Gender

Male

Total hours

570

Babysitter


11/23/2020 - 4/14/2021

Age and name of the children

Andres 9 years, Santiago 7 years

Number

2

Gender

Male

Total hours

760

Babysitter


4/20/2021 - 7/24/2021

Age and name of the children

Dara 4y, Mia 2y

Number

2

Gender

Female

Total hours

390

Nanny


7/26/2021 - ongoing

Age and name of the children

Alejandro 9y & Reynaldo 4y from 9/2018 to 7/2019 and again since 7/2021, also Evangeline 1y

Number

3

Gender

Both

Total hours

2380
Have you been an au pair abroad before No
What kind of experience do you have in house work?

None
Poor
Intermediate
A lot of
Cleaning up

Cleaning up

A lot of

Ironing

Ironing

Intermediate

Doing laundry

Doing laundry

A lot of

Vacuuming

Vacuuming

A lot of

Baking

Baking

Intermediate

Preparing Snacks

Preparing Snacks

A lot of

Cooking

Cooking

A lot of

Gardening

Gardening

Poor
If you have any other Child Care Experience we should know of, please describe them
When I was in the university I used to be a teacher's helper for 2 years of the first year. I used to teach architecture in the way they catch the information. Every student has a different educational way and cognitive style, so I had to change my mind and method every time to catch their ideas and teach them in a correct way.
Knowledge/Skills
What is your native language? Spanish
How good is your level of foreign languages?
Language
Level
Studied language for
Comments/Certificate

Language

- English

Level

Upper intermediate (B2)

Studied language for

3 Year/s

Comments/Certificate

I studied at CBA
Driving skills
Do you have a driving licence? Yes, with experience
Since when you are driving Nov 2020
How often do you drive? Daily
You have experience with driving in The City, The Countryside
You have experience driving a car with Manual and Automatic Transmission
Additional knowledge and skills
Did you attend a first-aid training? Yes
What is your swimming level? Intermediate
Are you able to ride a bicycle? Yes
Can you do horse riding? Yes
Do you play any musical instruments? Yes
Guitar, drums, bass, flute, zampoña and piano
Do you play sports? Yes
If you have any other areas of knowledge or skills, please describe them below:
I am a curious person. I was indifferent to projects throughout my life. I was in dance and acting groups because I have been fascinated with body expression, so I developed a lot of psychomotor and spatial skills with which I like to spend fun time with children. In the same way, I learned to create art with different materials either in a 2d or 3d format, and I use it as a methodology for exploring children's skills. Much of this knowledge I used when I took care of children on special days when they had time to make crafts, do outside activities, or develop online courses. As I took a diploma in education, I learned to adjust myself to the needs of each child and, I learned to recognize and encourage their strengths and support their weaknesses. Likewise, I learned other things in digital knowledge in my career as the development of 3d programs, editing videos, and more. That helped me to reach the kids dynamically when I wanted them to understand something.
Please describe your hobbies
My hobbies are drawing, playing guitar, dancing, watching movies, traveling, designing clothes, acting in short films, making collages, analyzing, and writing about different things that catch my attention. Most of these hobbies helped me doing some activities with children like making drawings with them, painting with several materials, dancing together, watching movies. Also, many of these hobbies I could teach to children who had the same interests and wanted to know more about them. In addition, I like to cook new recipes; I like to spend timer with my family and many times with the kids; we enjoy those moments because it is very dynamic.
Recently I was invited to blog about fashion and architecture in my country for a cultural organization, which also whetted my appetite to investigate different social, spatial, children's behavior, and other topics.
You can only send a massage to Andrea Raquel if you are interested in this applicant (see above).
Contact
415-376-0202
Agent Au Pair
837 Whalley Avenue
06515 New Haven

www.agentaupair.com
info@agentaupair.com