Sandra Milena, 24 years from Medellín, Colombia (ID 1169547)
Spanish(Native), English(B1)
28 Aug 2022 - 28 Aug 2023
12 - 24 Months
Aug 2024
Big City, Suburb, Town
3-6 Year, 7-10 Year, 11-14 Year, 15 Year+
Yes, with any of them
Yes
No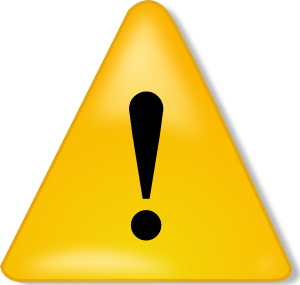 Documented hours with children over 2y: 1,568h
Maximum number of children to care for: 3
Driving daily, driver's license since September 2018

Fully vaccinated with an approved vaccine

Sandra Milena is a punctual and patient 24y old Au Pair from Colombia who speaks Spanish and English. She has 7 siblings, 1 of them is younger. Sandra has experience with children from 3 from 15+y old. She has been doing an internship where she worked with a group of children and as a group leader. Sandra is first aid trained, has her drivers license since September 2018 and she is driving daily. In her free time she likes to dance, sing, go to church, to watch movies and to spend time with family, friends and her dogs.

Video Presentation: https://youtu.be/xmhkKI3g__w

***You can check approximate visa appointment wait times for an exchange visitor visa here: https://travel.state.gov/content/travel/en/us-visas/visa-information-resources/wait-times.html
Care Experience
With which age group do you have experience
None
Poor
Intermediate
A lot of
Newborns

Newborns

None

1-2 Year

1-2 Year

None

3-6 Year

3-6 Year

A lot of

7-10 Year

7-10 Year

A lot of

11-14 Year

11-14 Year

A lot of

15 Year+

15 Year+

Intermediate
What kind of experience do you have in child care?
None
Poor
Intermediate
A lot of
Changing Diapers

Changing Diapers

Intermediate

Feeding

Feeding

Poor

Bathing

Bathing

Intermediate

Putting children to bed

Putting children to bed

A lot of

Dressing

Dressing

A lot of

Preparing Meals

Preparing Meals

Intermediate

Reading books

Reading books

A lot of

Tinkering

Tinkering

A lot of

Playing

Playing

A lot of
Would you take care of a special needs child? No
Have experiences in taking care of a special needs child? No
Details of your experiences
Experience and duration
Age and name of the children
Number
Gender
Total hours

Internship


15/07/2019 - 03/02/2020

Age and name of the children

I did my internship whit children from 3 to 15 years old in the foundation Madre Laura.

Number

20

Gender

Both

Total hours

730

Group Leader


01/02/2021 - 24/12/2021

Age and name of the children

I helped in the foundation Solidaria as a psychologist with children from 5 to 10 years old.

Number

15

Gender

Both

Total hours

838
Have you been an au pair abroad before No
What kind of experience do you have in house work?

None
Poor
Intermediate
A lot of
Cleaning up

Cleaning up

A lot of

Ironing

Ironing

A lot of

Doing laundry

Doing laundry

Intermediate

Vacuuming

Vacuuming

Poor

Baking

Baking

Intermediate

Preparing Snacks

Preparing Snacks

Intermediate

Cooking

Cooking

Poor

Gardening

Gardening

Intermediate
If you have any other Child Care Experience we should know of, please describe them
I remember an experience with one of the children in my internship, His name is Juan Diego and at that moment He had like 7 years old. He was a withdrawn child and aggressive with his partners. It was difficult doing the workshops with him because he lived in a complicated context. But the team didn´t give up on him, we talked a lot with him, and we created activities of his interest slowly with the support of his mom He started to play with the other children and participate more.
To tell you more about this experience, the first three days of the weekend, my colleagues and me went to the neighborhood where the children live with a new activity; this had to be playful, but the most important thing was that the workshop left a lesson for their lives. Some of the games we implemented were with plasticine, painting, drawing, or some game we invented where we had to run or move; in the end, we always socialized what we had learned.
My second experience was similar to the first, with the exception that here I supported the teachers to direct the activities, and with my role as a psychologist if any child required it. For example, the teacher prepared the class and helped him lead, sometimes, they let me plan something to do with the children, and I was always available to talk to them if I saw them sad or not wanting to participate.
Knowledge/Skills
What is your native language? Spanish
How good is your level of foreign languages?
Language
Level
Studied language for
Comments/Certificate

Language

- English

Level

Intermediate (B1)

Studied language for

8 Year/s

Comments/Certificate

Language

Level

Studied language for

Comments/Certificate

Language

Level

Studied language for

Comments/Certificate
Driving skills
Do you have a driving licence? Yes, with experience
Since when you are driving Sep 2018
How often do you drive? Daily
You have experience with driving in The City, The Countryside, The Motorway
You have experience driving a car with Automatic Transmission
Additional knowledge and skills
Did you attend a first-aid training? Yes
What is your swimming level? Good
Are you able to ride a bicycle? Yes
Can you do horse riding? Yes
Do you play any musical instruments? No
Do you play sports? No
If you have any other areas of knowledge or skills, please describe them below:
I'm good at listening to others, their problems, or happiness, my friends always come to me for advice. I have done workshops on different topics such as life skills, and memory workshops in different contexts and using different tools like games, crafts, and meeting groups where each member can express themselves and learn something important for their lives. Since I was 12 years old I belong to the communications team of my church, I have handled the camera at different events, either on weekends at church or some event during the week.
Please describe your hobbies
I love to dance and sing, I think that I´m good at these activities but just when I feel confident. One of my favorite places in the church, I enjoy being a volunteer there and many of my friends are from there. I like very much to watch movies or series. I enjoy being at home, with my family and my dogs. However, I also like to go out with my friends to a restaurant, go bowling or do anything fun.
You can only send a massage to Sandra Milena if you are interested in this applicant (see above).
Contact
415-376-0202
Agent Au Pair
837 Whalley Avenue
06515 New Haven

www.agentaupair.com
info@agentaupair.com