Stefany Yuliana, 23 years from Curico, Chile (ID 1168372)
Spanish(Native), English(B2)
25 Sep 2022 - 30 Apr 2023
12 - 24 Months
Aug 2024
Big City, Suburb, Town, Village
1-2 Year, 3-6 Year, 7-10 Year
Yes, with any of them
Yes
Yes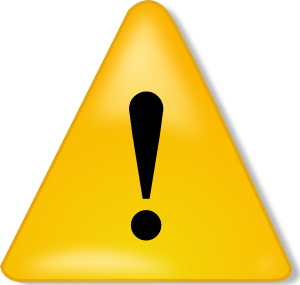 Infant Qualified (300 documented hours)
Documented hours with children over 2y: 1,955h
Open to work with children with Special Needs
Maximum number of children to care for: 3
Driving daily, driver's license since February 2021 (driving since August 2020)

Fully vaccinated with an approved vaccine

Stefany Yuliana is a polite and respectful 23y old Au Pair from Venezuela, residing in Chile, who speaks Spanish and English. She has 2 siblings, 1 of them is younger. Stefany has experience with children from 9m through 15+y old. She has been working as a teacher for 2 groups of children, as a group leader and as tutor. Stefany is first aid trained, has her drivers license since February 2021 but she is driving since August 2020 already. She is driving daily. In her free time she likes to sing, travel, to volunteer, to bake, read and to spend time with family and friends.

Video Presentation: https://youtu.be/3T3gtbGFVzY

***You can check approximate visa appointment wait times for an exchange visitor visa here: https://travel.state.gov/content/travel/en/us-visas/visa-information-resources/wait-times.html
Care Experience
With which age group do you have experience
None
Poor
Intermediate
A lot of
Newborns

Newborns

None

1-2 Year

1-2 Year

Intermediate

3-6 Year

3-6 Year

A lot of

7-10 Year

7-10 Year

A lot of

11-14 Year

11-14 Year

A lot of

15 Year+

15 Year+

Intermediate
What kind of experience do you have in child care?
None
Poor
Intermediate
A lot of
Changing Diapers

Changing Diapers

Poor

Feeding

Feeding

A lot of

Bathing

Bathing

Intermediate

Putting children to bed

Putting children to bed

A lot of

Dressing

Dressing

A lot of

Preparing Meals

Preparing Meals

A lot of

Reading books

Reading books

A lot of

Tinkering

Tinkering

A lot of

Playing

Playing

A lot of
Would you take care of a special needs child? Yes
Have experiences in taking care of a special needs child? No
Details of your experiences
Experience and duration
Age and name of the children
Number
Gender
Total hours

Teacher


01/08/2018 - 12/20/2019

Age and name of the children

For groups 5-17 years

Number

20

Gender

Female

Total hours

755

Group Leader


10/01/2019 - 02/24/2020

Age and name of the children

For groups 9 months to 12 years old

Number

15

Gender

Both

Total hours

300

Teacher


03/15/2019 - 12/20/2019

Age and name of the children

For groups 6 to 11 years

Number

>20

Gender

Both

Total hours

480

Tutoring


08/02/2021 - 12/17/2021

Age and name of the children

Rafaela - 7 years old

Number

1

Gender

Female

Total hours

450
Have you been an au pair abroad before No
What kind of experience do you have in house work?

None
Poor
Intermediate
A lot of
Cleaning up

Cleaning up

A lot of

Ironing

Ironing

A lot of

Doing laundry

Doing laundry

Intermediate

Vacuuming

Vacuuming

Intermediate

Baking

Baking

A lot of

Preparing Snacks

Preparing Snacks

A lot of

Cooking

Cooking

A lot of

Gardening

Gardening

None
If you have any other Child Care Experience we should know of, please describe them
My sister was born when I was just 6 years old, but from that moment I began to admire life in a different way, because seeing her grow up was and continues to be a source of joy in my life.
Years later, I started etiquette and protocol lessons and after a few months they offered me to be part of the staff to give classes to younger girls. At that time, I was 16 years old and that was my first official job and I focused a lot to achieve a balance between the sweetness of teaching and the discipline that the courses deserve.

In my last year of high school, we were given the freedom to choose where we wanted to develop our social work. I didn't think about it too much and looked for an orphanage. I was sure it would be a fascinating experience and my instincts did not fail me.
I worked with babies from 9 months old to 12-year-old adolescents that were in disadvantaged conditions.
I remember it with great emotion because in addition to how much we all enjoyed doing it, the production was somewhat complex, and the crisis in Venezuela was beginning to accentuate and resources were limited, but we had a lot of angels who accompanied and favored us. Without a doubt, it has been one of the most significant experiences of my life.
Knowledge/Skills
What is your native language? Spanish
How good is your level of foreign languages?
Language
Level
Studied language for
Comments/Certificate

Language

- English

Level

Upper intermediate (B2)

Studied language for

3 Year/s

Comments/Certificate
Driving skills
Do you have a driving licence? Yes, with experience
Since when you are driving Aug 2017
How often do you drive? Daily
You have experience with driving in The City, The Countryside
You have experience driving a car with Manual and Automatic Transmission
Additional knowledge and skills
Did you attend a first-aid training? Yes
What is your swimming level? Good
Are you able to ride a bicycle? Yes
Can you do horse riding? No
Do you play any musical instruments? No
Do you play sports? Yes
If you have any other areas of knowledge or skills, please describe them below:
I consider that with my voice studies I can have a good time with my host children, with many benefits such as the development of sensibility and empathy and knowing their culture through pieces of music. Additionally, they will learn to believe in themselves and stimulate their desire to dream.
During the same years of musical studies, I was able to learn the importance of the magic of performance and the emotional containment that this means. For this reason, I consider that through the representation of funny characters we can get great learnings.
I also have experience in the preparation of desserts through which children can learn not only how to prepare good recipes but also be responsible in the process. This way they will feel integrated through a fun activity.
Finally, my recent study was the first aid course that is essential for good performance in emergency situations.
Please describe your hobbies
My greatest passion is singing. Music and choral singing have accompanied me from an early age and have been my source of inspiration and strength. Additionally, the choirs where I participated have allowed me to meet really special friends.
Another activity that fills me with life is traveling, being able to explore new corners and different cultures. This is a blessing to me.
By doing social work I have been able to appreciate everything with gratitude and when I finish any work, I always feel that I receive more love than I could have imagined. Finally, baking desserts while sharing with my friends and family is one of my dream activities.
Other hobbies and activities I like doing: Taking photos, reading and learning about fashion, quantum physics, communication, theater and acting, and personal development.
You can only send a massage to Stefany Yuliana if you are interested in this applicant (see above).
Contact
415-376-0202
Agent Au Pair
837 Whalley Avenue
06515 New Haven

www.agentaupair.com
info@agentaupair.com