Tania Candida, 25 years from La Paz, Bolivia (ID 1163419)
Spanish(Native), English(B2)
01 Dec 2021 - 01 Apr 2022
12 Months
Jan 2023
Big City, Suburb, Town
3-6 Year, 7-10 Year, 11-14 Year
Yes, with the mother
Yes
Yes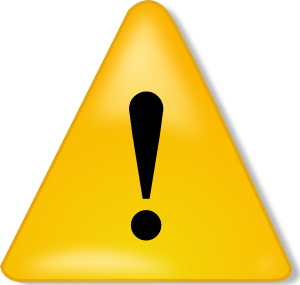 Documented hours with children over 2y: 3,138h
Maximum number of children to care for: 3
Driving weekly, driver's license since September 2021 (driving since April 2018)

Fully vaccinated with an approved vaccine

Tania Candida is a cheerful and communicative 25y old Au Pair from Bolivia who speaks Spanish and English. She has 1 sibling who is younger. Tania has experience with children from 3 through 15+y old. She has been working as a group leader in her church, as camp counselor and as teacher and tutor. Tania is first aid trained, has her drivers license since September 2021 but she is driving since April 2018 already. She is driving on a weekly basis. In her free time she likes to be outdoors, to hike, travel, go for walks as well as to do crafts, to make bracelets and to spend time with family and friends.

Video Presentation: https://youtu.be/Kv4fmWBHpOA
Care Experience
With which age group do you have experience
None
Poor
Intermediate
A lot of
Newborns

Newborns

None

1-2 Year

1-2 Year

None

3-6 Year

3-6 Year

A lot of

7-10 Year

7-10 Year

A lot of

11-14 Year

11-14 Year

A lot of

15 Year+

15 Year+

Intermediate
What kind of experience do you have in child care?
None
Poor
Intermediate
A lot of
Changing Diapers

Changing Diapers

Poor

Feeding

Feeding

A lot of

Bathing

Bathing

A lot of

Putting children to bed

Putting children to bed

A lot of

Dressing

Dressing

A lot of

Preparing Meals

Preparing Meals

Intermediate

Reading books

Reading books

A lot of

Tinkering

Tinkering

A lot of

Playing

Playing

A lot of
Would you take care of a special needs child? No
Have experiences in taking care of a special needs child? No
Details of your experiences
Experience and duration
Age and name of the children
Number
Gender
Total hours

Group Leader


12/03/2017 - 12/31/ 2020

Age and name of the children

Being a group leader of children from 7 to 12 years old in church every sunday.

Number

20

Gender

Both

Total hours

482

Camp Counselor


04/27/2019 - 07/27/2019

Age and name of the children

Being a U.S. camp counselor all Summer of 2019 with a group of girls from 8 to 14 years old.

Number

>20

Gender

Female

Total hours

520

Teacher


02/03/2020 - 11/30/2021

Age and name of the children

Being a kindergarten teacher for more than two years, teaching children from 3 to 4 years old.

Number

>20

Gender

Both

Total hours

1903

Tutoring


02/03/2021 - 11/02/2021

Age and name of the children

Being an English tutor and helping with homework to Marcel, a 7-year-old boy.

Number

1

Gender

Male

Total hours

233
Have you been an au pair abroad before No
What kind of experience do you have in house work?

None
Poor
Intermediate
A lot of
Cleaning up

Cleaning up

A lot of

Ironing

Ironing

Intermediate

Doing laundry

Doing laundry

A lot of

Vacuuming

Vacuuming

Intermediate

Baking

Baking

Intermediate

Preparing Snacks

Preparing Snacks

A lot of

Cooking

Cooking

Intermediate

Gardening

Gardening

None
If you have any other Child Care Experience we should know of, please describe them
I gained valuable experience when I was a camp counselor, as I practically lived with 6 groups of 20 girls for 14 days per group. Some of the caring activities I performed with the children were dressing up and combing their hair for different camp activities. When any conflicts or differences arouse among children, I talked to them and solved the issue. In rare occasions and when the issue was very serious, I would go and talk with the camp leaders and solve the issues with them. Most of the days in camp, I would lead the girls to different camp activities and ensured they are safe and having a good time. At night, I would help them get ready for bed, putting on their pajamas, brushing their teeth, and washing their faces. And I would sing to some girls that needed their bedtime song to sleep.
Although not extensive, I have some experience with newborns. I would sometimes help my cousin when he travelled or had evening events and could not take his newborn son with him. So I would go to his house to take care of my nephew for 4-7 hours each time.
Knowledge/Skills
What is your native language? Spanish
How good is your level of foreign languages?
Language
Level
Studied language for
Comments/Certificate

Language

- English

Level

Upper intermediate (B2)

Studied language for

3 Year/s

Comments/Certificate

Certificate
Driving skills
Do you have a driving licence? Yes, with experience
Since when you are driving Apr 2018
How often do you drive? Weekly
You have experience with driving in The City, The Countryside
You have experience driving a car with Manual Transmission
Additional knowledge and skills
Did you attend a first-aid training? Yes
What is your swimming level? Intermediate
Are you able to ride a bicycle? Yes
Can you do horse riding? Yes
Do you play any musical instruments? No
Do you play sports? Yes
If you have any other areas of knowledge or skills, please describe them below:
While being a camp counselor, I gained knowledge of group activities such as capture the flag, chip noodle game, human scavenger, and escape room. Also, I know field activities such as paddle board, canoeing and camp fires. Furthermore, while being a leader in my church, I gained knowledge in social activities and games such as quema-quema, huevo q'ullu, arroz con leche, presi presi, nervioso, (Bolivian social games), etc.
Attending church helped me gain singing, leadership, dancing, drama and choreography skills. I sing in my church music ministry every Sunday while every other week I do dancing with other girls at church. Occasionally, I do dramas and choreography with teenagers and young adults and present them at the service.
Please describe your hobbies
My favorite activity is being outdoors. Either traveling, going hiking, or going on a short walk to the park are exciting activities to me. I enjoy seeing new places as it gives me a sense of fulfillment and happiness.
Nevertheless, when I am at home I love doing hand crafts in my free time. I like making friendship bracelets and beadie buddies for my friends and family. I also like making paper souvenirs and large card board signs for church activities.
When I am at home with family or friends, I enjoy activities such as baking cookies and cakes or watching TV shows and movies. I enjoy the company of others, and these activities bring me joy.
You can only send a massage to Tania Candida if you are interested in this applicant (see above).
Contact
415-376-0202
Agent Au Pair
837 Whalley Avenue
06515 New Haven

www.agentaupair.com
info@agentaupair.com