Dulce Karina, 26 years from Puebla, Mexico (ID 1138489)
Spanish(Native), English(B2), French(B1)
13 Nov 2019 - 31 Dec 2021
12 - 18 Months
Nov 2020
Town, Village, Countryside
1-2 Year, 3-6 Year, 7-10 Year
Yes, with any of them
Yes
Yes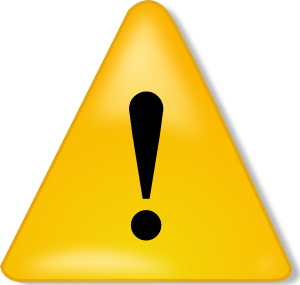 Infant Qualified

Dulce is a communicative and independent 26y old Au Pair from Mexico who speaks Spanish, English and French. She has 2 siblings who are younger. Dulce has experience with children from newborn through 15+y old. She has been a babysitter for 3 families and she has also been working as an English teacher. Dulce has her drivers license since June 2010 and she is driving occasionally. In her free time she likes to cook, watch movies, listen to music, to go camping or to spend time with her family.

Video Presentation: https://youtu.be/mk9gUJT9P6g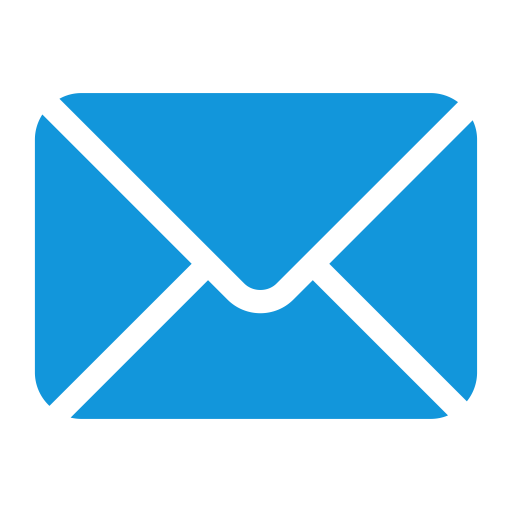 Mail to Dulce Karina
Care Experience
With which age group do you have experience
None
Poor
Intermediate
A lot of
Newborns

Newborns

Intermediate

1-2 Year

1-2 Year

Intermediate

3-6 Year

3-6 Year

A lot of

7-10 Year

7-10 Year

A lot of

11-14 Year

11-14 Year

A lot of

15 Year+

15 Year+

A lot of
What kind of experience do you have in child care?
None
Poor
Intermediate
A lot of
Changing Diapers

Changing Diapers

Intermediate

Feeding

Feeding

A lot of

Bathing

Bathing

A lot of

Putting children to bed

Putting children to bed

A lot of

Dressing

Dressing

A lot of

Preparing Meals

Preparing Meals

A lot of

Reading books

Reading books

A lot of

Tinkering

Tinkering

A lot of

Playing

Playing

A lot of
Would you take care of a special needs child? No
Have experiences in taking care of a special needs child? No
Details of your experiences
Experience and duration
Age and name of the children
Number
Gender
Total hours

Babysitter


june 03 2017 - janury 12 2018

Age and name of the children

Miguel Rosas 1 year, Emiliano Benitez 2 years, Vanessa Cabrera 3 yeasr, Iker Martinez 4 años, Danie

Number

4

Gender

Both

Total hours

600

Babysitter


june 03 2017 - janury 12 2018

Age and name of the children

Daniela Sanchez 4 years and Carlos Neri 5 años.

Number

2

Gender

Both

Total hours

600

Babysitter


4/2015 - 3/2016

Age and name of the children

Raul 1, Ivan 3, Leonardo 3

Number

3

Gender

Both

Total hours

700
Have you been an au pair abroad before No
What kind of experience do you have in house work?

None
Poor
Intermediate
A lot of
Cleaning up

Cleaning up

A lot of

Ironing

Ironing

A lot of

Doing laundry

Doing laundry

A lot of

Vacuuming

Vacuuming

Intermediate

Baking

Baking

A lot of

Preparing Snacks

Preparing Snacks

A lot of

Cooking

Cooking

A lot of

Gardening

Gardening

Poor
If you have any other Child Care Experience we should know of, please describe them
My sister and I were invited to work as baby sitters by a friend. We did not expect such amazing experience of working with children and the funniest that this turned. That was one of the most exciting experiences I ever had because children are always unpredictable and we never know how they may react so we always have to be on the lookout of them and their needs especially with 1, 2 and 3 years kids as oral communication might not be their strength.

When I was studying my major as an English Language Teacher, it was a requirement to teach English either to elder people or children. I choose children as it is my passion to teach them and at an early age and see how they step by step learning. I was teaching classes at a school called Motolinea. I used to be in charge of 12 children of around 5-7 years old. It was not only me, but i was also assisted by another teacher with major experience in cases I needed. I used to start classes by playing and singing a song. Children used to dance and say hello to each other by interacting and moving around the classroom. After that, we started classes by talking about yesterday activities and we checked homework. Later, I introduce a new topic such as numbers using puppets and imitating voices. Children loved that. Activities like drawing, using paints, glue, scissors, were especially supervised and well elaborated to avoid any incident. Children had a special time for lunch and used to go with them all the time to take care of them. I spent about four months teaching classes there and when I had to leave, the children were very sad and so was i. It was also a great experience.
Knowledge/Skills
What is your native language? Spanish
How good is your level of foreign languages?
Language
Level
Studied language for
Comments/Certificate

Language

- English

Level

Upper intermediate (B2)

Studied language for

12 Year/s

Comments/Certificate

Cambridge

Language

- French

Level

Intermediate (B1)

Studied language for

24 Month

Comments/Certificate

French
Driving skills
Do you have a driving licence? Yes, with experience
Since when you are driving Jun 2010
How often do you drive? Occasionally
You have experience with driving in The City, The Countryside
You have experience driving a car with Manual and Automatic Transmission
Additional knowledge and skills
Did you attend a first-aid training? No
What is your swimming level? None
Are you able to ride a bicycle? Yes
Can you do horse riding? No
Do you play any musical instruments? No
Do you play sports? No
If you have any other areas of knowledge or skills, please describe them below:
I am a person who likes innovate and create different environments for children to learn. I am very good at creating scenarios for children to play and learn by using what is around me. For example, one day I was taking care of my little cousin and we were outdoors in the grass so I taught him how to paint draws by using nature colors like the ones in colorful flowers and grass and all type of things.
I am very good at communicating with others and in the case of children, I consider my self very well skilled to understand their needs and provide them with necessary. I know to speak a little bit of French as well so I might be able to teach children some phrases perhaps so they can be surrounded by culture and languages at an early age.
Please describe your hobbies
In my free time, I like listening to music louder when I am alone because that way I can feel the music better. I love cooking as I find it de-stressing and besides, I like to play with a different spice, flavors smells textures, ingredients in general to create a delicious meal that my mouth can enjoy. So whenever I have a day off I cook to my self the dish that I watched on the tv or a receipt that a friend share and that I wanted to taste.
I also like watching movies and if possible I rather go to the Cinema so I can feel all visual and sound emotions. I like going out to and discover new and surreal places. I enjoy discovering places of food and with special thematics. As well I love spending time in nature so whenever I have the chance, I love going camping, or simply going to a beautiful park surrounded by trees and nature to spend a good time with my family. I like doing exercise and feel healthy sometimes I rode a bike or I go to the gym.
Spending time with my family is my major reward because I can share with them my feeling and they will always understand my moods. I am the kind of girl who likes occasionally get out of the routine and start new adventures. Most likely it is me at home who is always proposing new ways to do something like Christmas holidays or vacations etc.
Contact
415-376-0202
Agent Au Pair
837 Whalley Avenue
06515 New Haven

www.agentaupair.com
info@agentaupair.com