Romina Salome, 22 years from Piñas, Ecuador (ID 1160519)
Spanish(Native), English(B1)
22 Mar 2022 - 25 Dec 2022
12 - 24 Months
Sep 2024
Big City, Suburb, Town, Village, Countryside
1-2 Year, 3-6 Year, 7-10 Year, 11-14 Year, 15 Year+
Yes, with any of them
Yes
Yes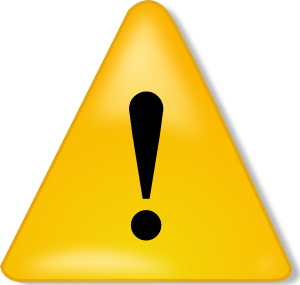 Infant Qualified (460 documented hours)
Documented hours with children over 2y: 960h
Documented hours with family members: 320h
Open to work with children with Special Needs
Maximum number of children to care for: 3
Driving weekly, driver's license since May 2021 (driving since October 2018)

Fully vaccinated with an approved vaccine

Romina Salome is a responsible and social 21y old Au Pair from Ecuador who speaks Spanish and English. She has 2 siblings who are older. Romina has experience with children from 1 through 15+y old. She has been doing an internship in a kindergarten, a babysitter and she also took care of younger family members. Romina is first aid trained, has her drivers license since May 2021 but she is driving since October 2018 already. She is driving daily. In her free time she likes to draw, paint, cook, bike and to listen to music.

Video Presentation: https://youtu.be/8EZZxmivNPc

***You can check approximate visa appointment wait times for an exchange visitor visa here: https://travel.state.gov/content/travel/en/us-visas/visa-information-resources/wait-times.html
Care Experience
With which age group do you have experience
None
Poor
Intermediate
A lot of
Newborns

Newborns

None

1-2 Year

1-2 Year

A lot of

3-6 Year

3-6 Year

A lot of

7-10 Year

7-10 Year

A lot of

11-14 Year

11-14 Year

Intermediate

15 Year+

15 Year+

Intermediate
What kind of experience do you have in child care?
None
Poor
Intermediate
A lot of
Changing Diapers

Changing Diapers

A lot of

Feeding

Feeding

A lot of

Bathing

Bathing

A lot of

Putting children to bed

Putting children to bed

A lot of

Dressing

Dressing

A lot of

Preparing Meals

Preparing Meals

A lot of

Reading books

Reading books

A lot of

Tinkering

Tinkering

A lot of

Playing

Playing

A lot of
Would you take care of a special needs child? Yes
Have experiences in taking care of a special needs child? No
Details of your experiences
Experience and duration
Age and name of the children
Number
Gender
Total hours

Internship kindergarten


09/02/19 - 02/29/2020

Age and name of the children

for groups 3-5 years

Number

15

Gender

Both

Total hours

960

Babysitter


01/18/2021 - 05/21/2021

Age and name of the children

Alessia 1 year 7m

Number

1

Gender

Female

Total hours

460

Babysitter


04/02/18 - 06/01/18

Age and name of the children

Luciana 5 years, Irina 3 years (family members)

Number

2

Gender

Female

Total hours

320
Have you been an au pair abroad before No
What kind of experience do you have in house work?

None
Poor
Intermediate
A lot of
Cleaning up

Cleaning up

A lot of

Ironing

Ironing

A lot of

Doing laundry

Doing laundry

A lot of

Vacuuming

Vacuuming

A lot of

Baking

Baking

A lot of

Preparing Snacks

Preparing Snacks

A lot of

Cooking

Cooking

A lot of

Gardening

Gardening

A lot of
If you have any other Child Care Experience we should know of, please describe them
I had the opportunity to watch the niece of one of my friends growing while I was taking care of her. I was present during some of her "firsts" and even I taught her a few more things. It was a pretty nice and sweet experience, the fact of hearing her babble; seeing her crawling, take her firsts steps; blowing kisses, doing antics. I think that it was a very enriching experience because I learned so many things that I didn't know about the process of growth of a baby.

A special moment for me was when I gave her pasta for the first time. We made such a mess, and her face was cover in pasta sauce. It was so funny and we laugh so hard.
Knowledge/Skills
What is your native language? Spanish
How good is your level of foreign languages?
Language
Level
Studied language for
Comments/Certificate

Language

- English

Level

Intermediate (B1)

Studied language for

8 Year/s

Comments/Certificate

I studied the language on my own by listening to music and watching series in English with and without subtitles.
Driving skills
Do you have a driving licence? Yes, with experience
Since when you are driving Oct 2018
How often do you drive? Weekly
You have experience with driving in The City, The Motorway
You have experience driving a car with Automatic Transmission
Additional knowledge and skills
Did you attend a first-aid training? Yes
What is your swimming level? Intermediate
Are you able to ride a bicycle? Yes
Can you do horse riding? No
Do you play any musical instruments? No
Do you play sports? Yes
If you have any other areas of knowledge or skills, please describe them below:
The skills that I can stand out of myself are good communication, meal preparation, organization, coordination, and early stimulation.
I consider that communication it's one of the most important because it helps to get a healthy environment, I mean when you have good communication with the people that surround you, it's easier the coexistence and that gives peace to everyone. Also, I think that it relates to organization and coordination, one of my skills.
The meal preps it's also very important and it's one of my favorite skills because I really enjoy doing it. I consider that it's very useful and essential because the feeding, especially in children is very important to their correct general development and also it is related with my career which is Dietetic and nutrition, so it makes too much interesting and entertaining.
Early stimulation it's another important skill because through it we can help the children to develop their abilities and I learned a little about this when I took care of the group of children in 2019
Please describe your hobbies
I have 3 hobbies that I really enjoy, these are drawing or painting, doing some clay art and finally cooking. I started drawing and painting when I was a child and I wouldn't say that I'm a professional, but I have a great time while I'm doing it, and it relaxes me most of the time.
I just started like a year ago with the clay art thing. Honestly, I'm not that good at it, but I'm getting better.
Cooking became my favorite hobby during the quarantine. Nowadays I enjoy it a lot, especially when I cook something new and healthy, well, I also like to cook some things that aren't too healthy at all, but personally, I prefer healthy. It's entertaining, useful, and even it could be funny.
Another thing that I like to do is biking, it makes me feel free and forget about many things, and it also helps me to relax
You can only send a massage to Romina Salome if you are interested in this applicant (see above).
Contact
415-376-0202
Agent Au Pair
837 Whalley Avenue
06515 New Haven

www.agentaupair.com
info@agentaupair.com