Silvana, 24 years from Montero, Bolivia (ID 1150325)
Spanish(Native), English(B1), Italian(A1)
01 Feb 2021 - 01 Aug 2021
12 - 24 Months
Mar 2023
Big City, Suburb, Town, Village, Countryside
1-2 Year, 3-6 Year, 7-10 Year, 11-14 Year, 15 Year+
Yes, with any of them
Yes
Yes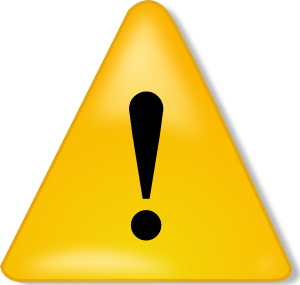 Infant Qualified
Special Needs Experience (ADD and Down Syndrome)

Silvana is a patient and independent 24y old Au Pair from Bolivia who speaks Spanish, English and some Italian. She has 1 sibling who is younger and has many cousins who she used to take care of. Silvana has experience with children from 6m through 15+y old. She has been a teacher from 2016-2018, a nanny for over 1y as well as a group leader for 1y and she also did an internship in a kindergarten. Silvana is first aid trained, has her drivers license since March 2019 and she is driving weekly. She used to play the flute and zampona and in her free time she likes to paint, cook, go for walks, spend time with family, friends and her pets, to be outdoors as well as to play soccer or volleyball and to read.

Video Presentation: https://youtu.be/tNcRshSxUhE
Care Experience
With which age group do you have experience
None
Poor
Intermediate
A lot of
Newborns

Newborns

Poor

1-2 Year

1-2 Year

Intermediate

3-6 Year

3-6 Year

A lot of

7-10 Year

7-10 Year

A lot of

11-14 Year

11-14 Year

A lot of

15 Year+

15 Year+

Intermediate
What kind of experience do you have in child care?
None
Poor
Intermediate
A lot of
Changing Diapers

Changing Diapers

Intermediate

Feeding

Feeding

A lot of

Bathing

Bathing

Intermediate

Putting children to bed

Putting children to bed

Intermediate

Dressing

Dressing

Intermediate

Preparing Meals

Preparing Meals

Intermediate

Reading books

Reading books

A lot of

Tinkering

Tinkering

Intermediate

Playing

Playing

A lot of
Would you take care of a special needs child? Yes
Have experiences in taking care of a special needs child? Yes
Details of your experiences
Experience and duration
Age and name of the children
Number
Gender
Total hours

Teacher


2-2016 - 5-2018

Age and name of the children

Anita 12 years

Number

1

Gender

Female

Total hours

648

Nanny


1-2017 - 9-2018

Age and name of the children

Carlos David 6 years; Axel fernando 3 years; Anthony 6 months

Number

3

Gender

Male

Total hours

960

Group Leader


1-2019 - 1-2020

Age and name of the children

For group 2 years / 5-8 years / 8-10 years / 11-15 years.

Number

20

Gender

Both

Total hours

1920

Internship kindergarten


2-2019 - 4-2019

Age and name of the children

For group 2-3 years

Number

15

Gender

Both

Total hours

220
Have you been an au pair abroad before No
What kind of experience do you have in house work?

None
Poor
Intermediate
A lot of
Cleaning up

Cleaning up

A lot of

Ironing

Ironing

Poor

Doing laundry

Doing laundry

Intermediate

Vacuuming

Vacuuming

Intermediate

Baking

Baking

Intermediate

Preparing Snacks

Preparing Snacks

Intermediate

Cooking

Cooking

A lot of

Gardening

Gardening

Poor
If you have any other Child Care Experience we should know of, please describe them
In my group of children from the foundation (Mano Amiga Foundation) I also worked with a 14 years old girl with special needs, her name is Alejandra, she was with me the whole time I was with the other children. My additional responsibility was to observe and help with what she needs, with the washing of your clothes, and of course, help her to do the different activities I must mention that she was almost independent

I have also taken care of my cousins. it is not frequent and for hours. They are babies who are between 1 and 2 years old today. (They are the babies in the photos).
Knowledge/Skills
What is your native language? Spanish
How good is your level of foreign languages?
Language
Level
Studied language for
Comments/Certificate

Language

- English

Level

Intermediate (B1)

Studied language for

1 Year/s

Comments/Certificate

Language

Italian

Level

Beginner (A1)

Studied language for

3 Month

Comments/Certificate

My dad taught me the basics about the Italian language to understand grammar and a little pronunciation
Driving skills
Do you have a driving licence? Yes, with experience
Since when you are driving Mar 2019
How often do you drive? Weekly
You have experience with driving in The City, The Countryside
You have experience driving a car with Manual and Automatic Transmission
Additional knowledge and skills
Did you attend a first-aid training? Yes
What is your swimming level? Intermediate
Are you able to ride a bicycle? Yes
Can you do horse riding? No
Do you play any musical instruments? Yes
I used to play the flute and zampoña when I was in high school but I haven't practiced or played the instrument for a long time
Do you play sports? Yes
If you have any other areas of knowledge or skills, please describe them below:
I really like painting I mean I have skill sets that I have developed over the years thanks to my mom such as paint, I love to paint combining colors either on paper or fabric We paint tablecloths, sheets, and curtains.
I have skills with hair braiding I learned it from my mother.
Moreover, I like to cook I enjoy learning new recipes for meals, desserts, snacks, and cakes it's a hobby that I do with my little cousins.
Please describe your hobbies
I really enjoy taking a walk with my family and my pets in the evening, enjoy a family movie at night. I love to visit my grandma and cooking with my cousins, doing outdoor activities, go to the cinema, go to the park. I like to play soccer and a little bit of volleyball with friends, sometimes I go jogging in the morning, I love to cook I know how to cook almost everything, I cook typical plates from my country, also I cook what I see in the internet. I love to read I don't have a favorite book or author I just enjoy reading a book that caught my attention at that moment. I really enjoy playing video games with my brother and my boyfriend even though I am so bad but I have fun. I like to watch TV actually me and my mom watch TV together while we paint or rest or I do my homework. We watch novels, I know it's not educational to watch The Simpson and Sponge Bob but I like it also watch all Disney movies.
You can only send a massage to Silvana if you are interested in this applicant (see above).
Contact
415-376-0202
Agent Au Pair
837 Whalley Avenue
06515 New Haven

www.agentaupair.com
info@agentaupair.com