Alisson Dayana, 19 years from Quito, Ecuador (ID 1159165)
Spanish(Native), English(B2)
01 Jan 2022 - 01 Jul 2022
12 - 24 Months
Aug 2024
Big City, Suburb, Town, Village, Countryside
1-2 Year, 3-6 Year, 7-10 Year, 11-14 Year, 15 Year+
Yes, with any of them
Yes
Yes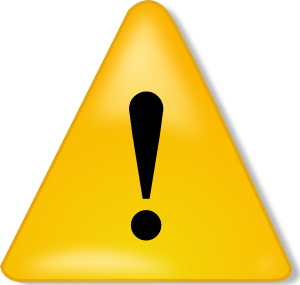 Infant Qualified (345 documented hours)
Documented hours with children over 2y: 3,868h
Open to work with children with Special Needs
Maximum number of children to care for: 3
Driving daily, driver's license since April 2021 (driving since February 2021)

Fully vaccinated with an approved vaccine

Alisson Dayana is a responsible and patient 19y old Au Pair from Ecuador who speaks Spanish and English. She has 2 siblings who are younger. Alisson has experience with children from 1 through 15+y old. She has been a camp counselor, intern in a kindergarten and she is currently working as a coach and a tutor. Alisson is first aid trained, has her drivers license since April 2021 but she is already driving since February 2021. She drives daily. In her free time she likes to sing, practice yoga, play basketball, to read, go for walks, to work out, meditate, listen to music, to play board games as well as to volunteer.

Video Presentation: https://youtu.be/HvxY9Uf7A2g
Care Experience
With which age group do you have experience
None
Poor
Intermediate
A lot of
Newborns

Newborns

Poor

1-2 Year

1-2 Year

Intermediate

3-6 Year

3-6 Year

A lot of

7-10 Year

7-10 Year

A lot of

11-14 Year

11-14 Year

A lot of

15 Year+

15 Year+

A lot of
What kind of experience do you have in child care?
None
Poor
Intermediate
A lot of
Changing Diapers

Changing Diapers

Poor

Feeding

Feeding

A lot of

Bathing

Bathing

Intermediate

Putting children to bed

Putting children to bed

A lot of

Dressing

Dressing

A lot of

Preparing Meals

Preparing Meals

A lot of

Reading books

Reading books

A lot of

Tinkering

Tinkering

A lot of

Playing

Playing

A lot of
Would you take care of a special needs child? Yes
Have experiences in taking care of a special needs child? No
Details of your experiences
Experience and duration
Age and name of the children
Number
Gender
Total hours

Camp Counselor


08/05/2019 - 08/16/2019

Age and name of the children

Group 5 -7 years and Group 8-10 years

Number

>20

Gender

Both

Total hours

1920

Internship kindergarten


03/01/2021 - 12/31/2020

Age and name of the children

Group 1-3 years

Number

10

Gender

Both

Total hours

1035

Tutoring


07/05/2020 - Currently in progress

Age and name of the children

Group 10-13 years

Number

5

Gender

Both

Total hours

760

Coach


06/17/2021 - Currently in progress

Age and name of the children

Group 14-17 years

Number

4

Gender

Both

Total hours

153
Have you been an au pair abroad before No
What kind of experience do you have in house work?

None
Poor
Intermediate
A lot of
Cleaning up

Cleaning up

A lot of

Ironing

Ironing

A lot of

Doing laundry

Doing laundry

A lot of

Vacuuming

Vacuuming

A lot of

Baking

Baking

Intermediate

Preparing Snacks

Preparing Snacks

A lot of

Cooking

Cooking

A lot of

Gardening

Gardening

Poor
If you have any other Child Care Experience we should know of, please describe them
Since my cousins had online classes and my uncles had to work, I was the one who took care of them. They are 11 and 5 years old and I helped them with their classes and homework, I also fed them and play with them. This was for 6 months. With this experience, I learned how to handle different everyday situations with children, such as: establish a daily routine to study, eat, play and do other activities with the kids. I enjoy all the time that I expend with them because I always learn something new from them.
Knowledge/Skills
What is your native language? Spanish
How good is your level of foreign languages?
Language
Level
Studied language for
Comments/Certificate

Language

- English

Level

Upper intermediate (B2)

Studied language for

2 Year/s

Comments/Certificate

Certificate
Driving skills
Do you have a driving licence? Yes, with experience
Since when you are driving Feb 2021
How often do you drive? Daily
You have experience with driving in The City, The Countryside, The Motorway
You have experience driving a car with Manual Transmission
Additional knowledge and skills
Did you attend a first-aid training? Yes
What is your swimming level? Good
Are you able to ride a bicycle? Yes
Can you do horse riding? No
Do you play any musical instruments? Yes
Vocal technique
Do you play sports? Yes
Yoga, gym
If you have any other areas of knowledge or skills, please describe them below:
-Since I was at the school I play basketball so I participated in student championships at that time but I also play just for fun with my friends because it´s a sport that I enjoy a lot. When I was a camp counselor I taught the children how to play and they loved it so it was great.
-When I was fourteen I attended a singing course where I learned a lot about vocal technique. Since then I was part of several choral groups and had several singing presentations, which I really enjoyed. Along with this, I also was part of an academy of music called Musac where I learned music theory, which gave me the tools and the knowledge to teach music theory to children.
Please describe your hobbies
I love to sing to my loved ones, I like to read a lot, I enjoy meeting new places of my city on my own, because I´m always trying to learn new things, that is why I often take online courses. Also, I work out every day.
I also enjoy meditating and doing yoga to maintain my mental and emotional balance, I like to go for a walk while listening to my favorite Ecuadorian bands because listening to music and singing is something that makes me very happy and always puts me in a good mood.
I like to dedicate part of my time to learn other languages because I believe that learning new languages opens doors to the rest of the world to meet new cultures and have the ability to share our own.
Board games are one of my favorites to share with my friends and family as they allow us to have a great time and have fun all together.
On the other hand, I do social work and volunteer activities through foundations, and it fills my heart with satisfaction and has given me a much broader perspective of the reality experienced by the most vulnerable groups in my country.
You can only send a massage to Alisson Dayana if you are interested in this applicant (see above).
Contact
415-376-0202
Agent Au Pair
837 Whalley Avenue
06515 New Haven

www.agentaupair.com
info@agentaupair.com