Daniela, 23 years from Palmira, Colombia (ID 1169370)
Spanish(Native), English(B2)
01 Feb 2023 - 10 Jan 2024
12 - 24 Months
Oct 2024
Big City, Suburb, Town, Village, Countryside
3-6 Year, 7-10 Year, 11-14 Year, 15 Year+
Yes, with any of them
Yes
Yes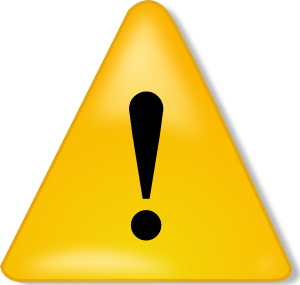 Documented hours with children over 2y: 1,677h
Open to work with children with Special Needs
Maximum number of children to care for: 3
Driving daily, driver's license since July 2020

Fully vaccinated with an approved vaccine

Daniela is a responsible and loyal 23y old Au Pair from Colombia who speaks Spanish and English. She has 1 sibling who is younger. Daniela has experience with children from 2 through 15+y old. She has been a tutor, babysitter and kindergarten teacher. Daniela is first aid trained, has her drivers license since July 2020 and she is driving daily. In her free time she likes to go to the gym, to play volleyball, to spend time with family and friends, to cook, skate and to travel.

Video Presentation: https://youtu.be/xwknyI2JkWQ

***You can check approximate visa appointment wait times for an exchange visitor visa here: https://travel.state.gov/content/travel/en/us-visas/visa-information-resources/wait-times.html
More ⇩
Living in host country information
Have you ever been in the host country before? No
Have you ever applied for a visa for the host country? No
Care Experience
With which age group do you have experience
None
Poor
Intermediate
A lot of
Newborns

Newborns

None

1-2 Year

1-2 Year

Poor

3-6 Year

3-6 Year

A lot of

7-10 Year

7-10 Year

Intermediate

11-14 Year

11-14 Year

Intermediate

15 Year+

15 Year+

Intermediate
What kind of experience do you have in child care?
None
Poor
Intermediate
A lot of
Changing Diapers

Changing Diapers

A lot of

Feeding

Feeding

A lot of

Bathing

Bathing

A lot of

Putting children to bed

Putting children to bed

A lot of

Dressing

Dressing

A lot of

Preparing Meals

Preparing Meals

A lot of

Reading books

Reading books

A lot of

Tinkering

Tinkering

Intermediate

Playing

Playing

A lot of
Would you take care of a special needs child? Yes
Have experiences in taking care of a special needs child? No
Details of your experiences
Experience and duration
Age and name of the children
Number
Gender
Total hours

Kindergarten teacher


01/11/2021 - 06/10/2022

Age and name of the children

Jhon Edward 5 years- Luz Angela 3 years- Gabriela 2 years- Maria Jose 4 years

Number

4

Gender

Both

Total hours

1104

Tutoring


02/03/2020 - 03/10/2021

Age and name of the children

Luis Eduardo 7 years

Number

1

Gender

Male

Total hours

573

Babysitter


11/05/2021 - 02/25/2023

Age and name of the children

Antonella 1 year, Juan Jose 9 Months

Number

2

Gender

Both

Total hours

160
Have you been an au pair abroad before No
What kind of experience do you have in house work?

None
Poor
Intermediate
A lot of
Cleaning up

Cleaning up

A lot of

Ironing

Ironing

A lot of

Doing laundry

Doing laundry

A lot of

Vacuuming

Vacuuming

Poor

Baking

Baking

Intermediate

Preparing Snacks

Preparing Snacks

A lot of

Cooking

Cooking

A lot of

Gardening

Gardening

Poor
If you have any other Child Care Experience we should know of, please describe them
I have different kinds of experiences with children, but one of the most important is the experience with my goddaughter, who is 3 years old, but she represents my biggest love in this world, I love her like she was my own child.
I have taken care of her since she was born, and I learned a lot taking care of her, It was a little difficult for me at the begging because it was my first childcare experience with a newborn, but I learned how to prepare her bottles, feed her, change her diapers, bath her, carry her and put her to sleep however now I loved bathing her, dressing her, and playing with her baby clothes.
I also participated actively in her psychomotor development, I taught her how to crawl and walk, how to speak and recognize colors, shapes, and numbers.
I enjoyed taking care of her and watching her grow up, it has been my favorite experience.
Knowledge/Skills
What is your native language? Spanish
How good is your level of foreign languages?
Language
Level
Studied language for
Comments/Certificate

Language

English

Level

Upper intermediate (B2)

Studied language for

2 Year/s

Comments/Certificate

Certificate by Colombo Americano
Driving skills
Do you have a driving licence? Yes, with experience
Since when you are driving Jul 2020
How often do you drive? Daily
You have experience with driving in The City, The Countryside, The Motorway
You have experience driving a car with Manual and Automatic Transmission
Additional knowledge and skills
Did you attend a first-aid training? Yes
What is your swimming level? Good
Are you able to ride a bicycle? Yes
Can you do horse riding? Yes
Do you play any musical instruments? No
Do you play sports? Yes
If you have any other areas of knowledge or skills, please describe them below:
Throughout my life, I have been preparing myself in many aspects that I think are very useful for this new stage. I learned to make crafts in foamy, accessories like Necklaces, earrings, and bracelets, and I learned to knit. I attended some swimming classes for 1 year and I practiced martial arts for a long time.
Despite the fact that my current job is not directly related to child care, from time to time I have to take responsibility for them, knowing that it is my responsibility that they arrive safely at home, This makes my level of responsibility in those moments immense.
Please describe your hobbies
I usually go to the gym often, and I really like playing volleyball with my family. I enjoy it but still have a lot to learn about sports. in my free time, I usually dedicate time to myself, cause my work requires a lot of energy so I try to recover energetically. I go to the gym first thing in the morning to recharge for the rest of the day. I also take advantage of those moments to cook for my family, it is something that gives me a lot of peace of my mind.
I love going out skating with my friends, it's a plan that fills me with joy and of course, I exercise at the same time.
Another thing that I enjoy doing in my free time is traveling, my job makes it easy for me to do it. It is an experience that enriches me in culture and memories.
You can only send a massage to Daniela if you are interested in this applicant (see above).
Contact
415-376-0202
Agent Au Pair
837 Whalley Avenue
06515 New Haven

www.agentaupair.com
info@agentaupair.com

YouTube
Pinterest